Myspace Says Your Old Music and Photos May Be Lost Forever Due to Server Issues—Is it a Sign of Every Site's Future?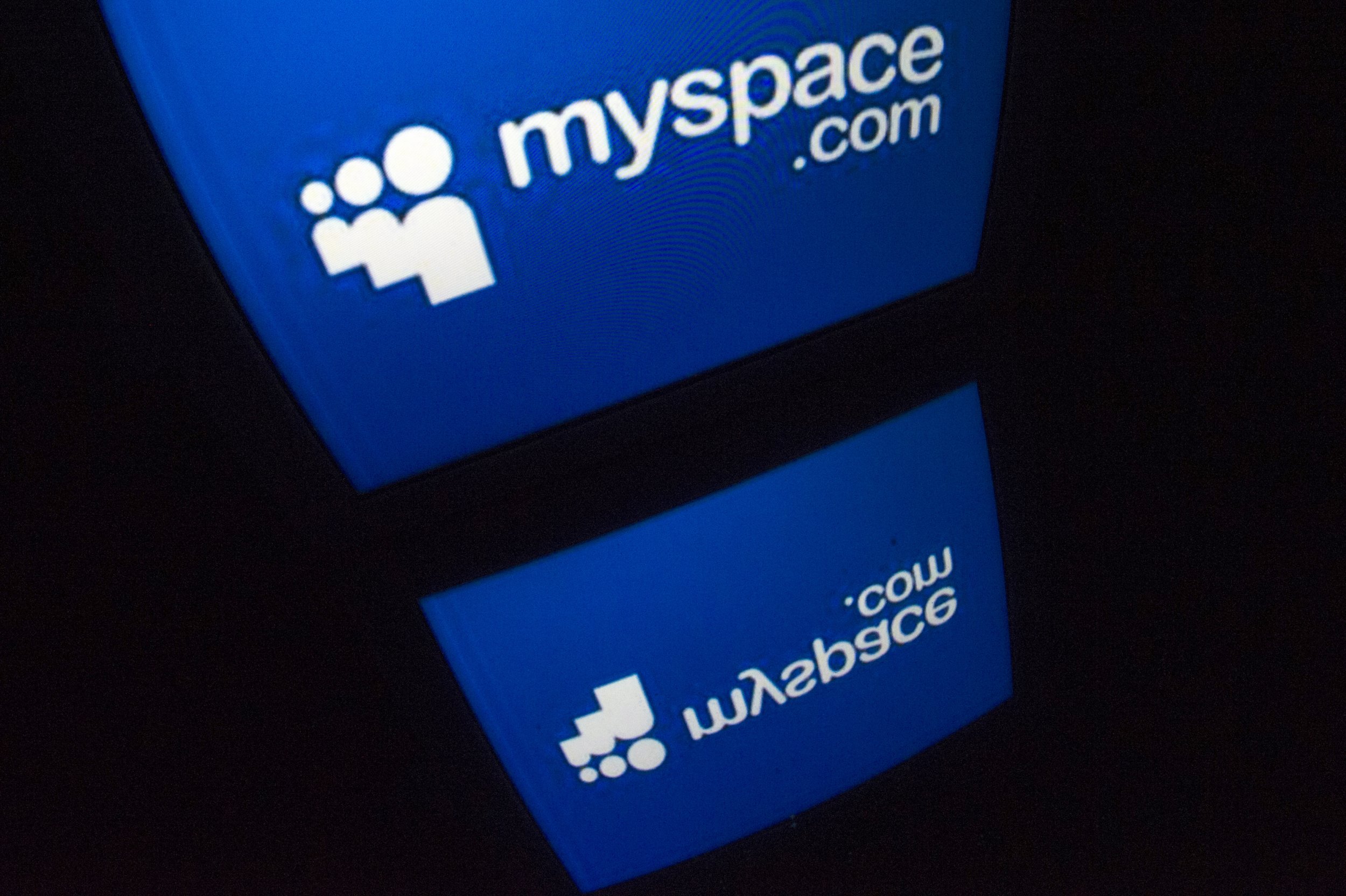 Before Facebook, there was Myspace. When the social networking website launched back in 2003, it quickly attracted millions of users who shared personal status updates, showcased carefully curated friend lists, coded unsightly HTML-based profile backgrounds and, of course, uploaded their favorite music.
Myspace helped to launch the careers of now-mainstream musicians and pop stars, including the Arctic Monkeys, Kate Nash and Lily Allen. But this week, officials at the website—now a shadow of its former self thanks to modern rivals—delivered bad news to the entire userbase: that pictures, videos and audio uploaded before 2016 had possibly been lost forever.
The data-loss incident was blamed on a mysterious server migration project, and no other information was immediately provided regarding what exactly went wrong—or when.
A spokesperson said: "As a result of a server migration project, any photos, videos, and audio files you uploaded more than three years ago may no longer be available on or from Myspace. We apologize for the inconvenience and suggest that you retain your back up copies."
The statement was uploaded as a small banner on the Myspace homepage. The company's data protection officer did not immediately respond to a request for comment.
Based on posts on the popular message-board website Reddit, users have been complaining about issues for months. The confirmation from the company was given a major signal boost yesterday after Andy Baio, who helped to build Kickstarter, retweeted an internet archivist called Jason Scott, who uploaded a picture from an email thread about the alleged data issues.
"Myspace accidentally lost all the music uploaded from its first 12 years in a server migration, losing over 50 million songs from 14 million artists," Baio wrote.
For Scott, the Myspace news was a sign of the inevitable future. "Anyone who doesn't think this is going to happen with YouTube is kidding themselves," he warned in a tweet.
Reddit users agreed with the sentiment. "This should serve as a warning for anyone who thinks that anything they have on a cloud service is safe, isn't," the top comment read.
Despite a handful of users noting account owners are also responsible for making backups, some said they were distressed because lost content was linked to deceased loved ones.
"I lost a bunch of tracks I made with a friend that committed suicide. I am upset beyond belief reading this. I wish the Myspace people did a backup," one user said. Another added: "Well, s***. My brother died about a year ago and we tried to recover his music from Myspace but it wasn't working and we were waiting for the glitch to be resolved. This is terrible news."
From the Myspace statement now in circulation, it appeared that the onetime king of social networking had not been keeping backups of uploaded material.
Baio had another explanation for the data loss. "I'm deeply skeptical this was an accident. Flagrant incompetence may be bad PR, but it still sounds better than 'we can't be bothered with the effort and cost of migrating and hosting 50 million old MP3s,'" he tweeted.
News Corp acquired Myspace in 2005 for $580 million. In 2011, it was sold in a joint deal for $35 million to an advertising company called Specific Media and singer Justin Timberlake. In 2012, Timberlake worked to promote a redesign of the platform, but it never managed to reach its former glory.
In early 2016, Myspace parent company Viant Technology was purchased by Time Inc. The exact terms of the acquisition were not disclosed at the time. Active user numbers are unclear. Variety reported that its value potentially came from a database holding information on about 1 billion people from Myspace.
It is not the first time user content has vanished from the internet, and it will not be the last instance of material going missing due to a once-popular digital service diminishing. Google Plus, for example, will shut down on April 2. Some may remember Geocities, the web-hosting service closed by Yahoo back in 2009 after decades of operation. In most cases, data disappeared.
There are communities dedicated to salvaging rare or mythical media thought to have been lost forever. Some major efforts include the Lost Media Wiki and the Internet Archive. But for now, it remains unknown if the Myspace material will ever resurface, or even if it still exists.