Mysterious Barnacle-encrusted Giant Cross Washes up on Florida Beach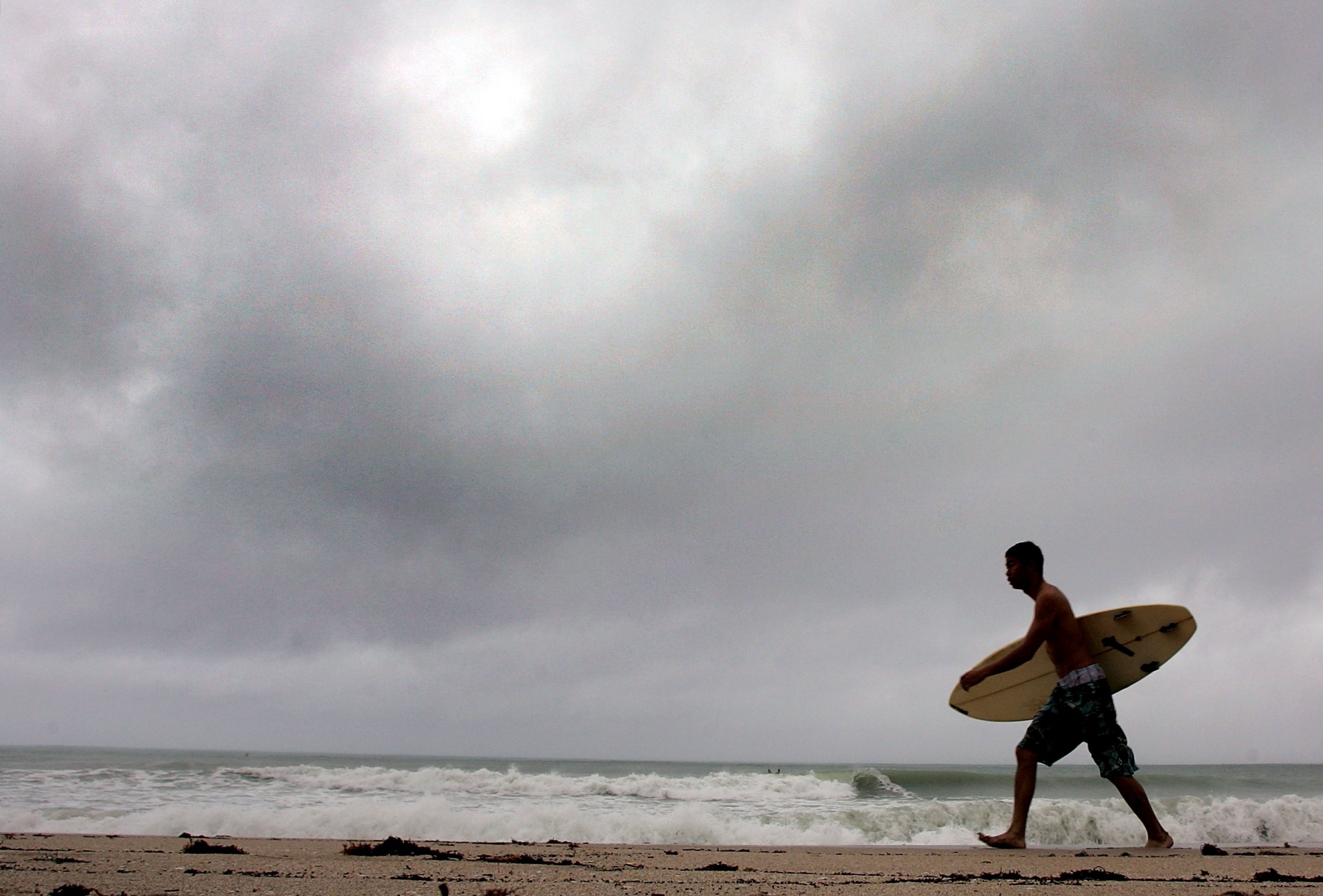 A giant wooden cross that washed ashore in Fort Lauderdale, Florida, has local residents baffled.
Beachgoers discovered the giant cross behind the Ocean Manor Beach Resort Hotel on Saturday evening, and people have been speculating about the origin of the holy symbol ever since.
A Michigan family described seeing the cross washing up in an interview with WZTV, saying it was a "divine sign."
"We stood there and just stared at it and each other for quite a few minutes in awe," Greg Gay told the outlet. "We had noticed all the barnacles and knew it had been in the ocean for quite a while, so why would the sea finally cough it up at just that moment if it wasn't meant for us to find it?"
The cross reportedly measures about 20 feet tall and is made of 10x10-inch timber, with pictures showing it encrusted with barnacles.
An employee told News4Jax that the resort did not know what to do with the cross, but said it had been removed by Monday morning.
Some speculated that the cross was washed into the sea during recent hurricanes in the Caribbean, and then swept up to the Florida coast.
"People have suggested possibly Puerto Rico. Others have said the Keys," local John Moschella told WSVN. "It's really unknown where it has come from."
The cross is not the first unexpected beach find in Florida.
In March 2018, the wooden hull of a shipwrecked vessel, believed to be several hundred years old, washed ashore on the Ponte Vedra Beach in St Johns County.
A local beachcomber, Mark Anthony, told ActionNewsJax that the hull, measuring 40-feet long, appeared to be from the 18th century.
"To actually see this survive and come ashore. This is very, very rare. This is the holy grail of shipwrecks," he told the outlet.
Months later, in September, 5kg bricks of marijuana began washing ashore in Flagler, St. Johns and Volusia counties in the Daytona Beach region of the state.
Police arrested one man for allegedly failing to report finding a brick of the drug, reported the Washington Post, and launched a search for a woman pictured reaching into a washed up bundle of the drugs.
Police told the Post that the bundles could have spilled into the sea from a vessel capsized by Hurricane Katrina, or an airplane drugs drop that went wrong.