Who Fired on Gaza's Shifa Hospital?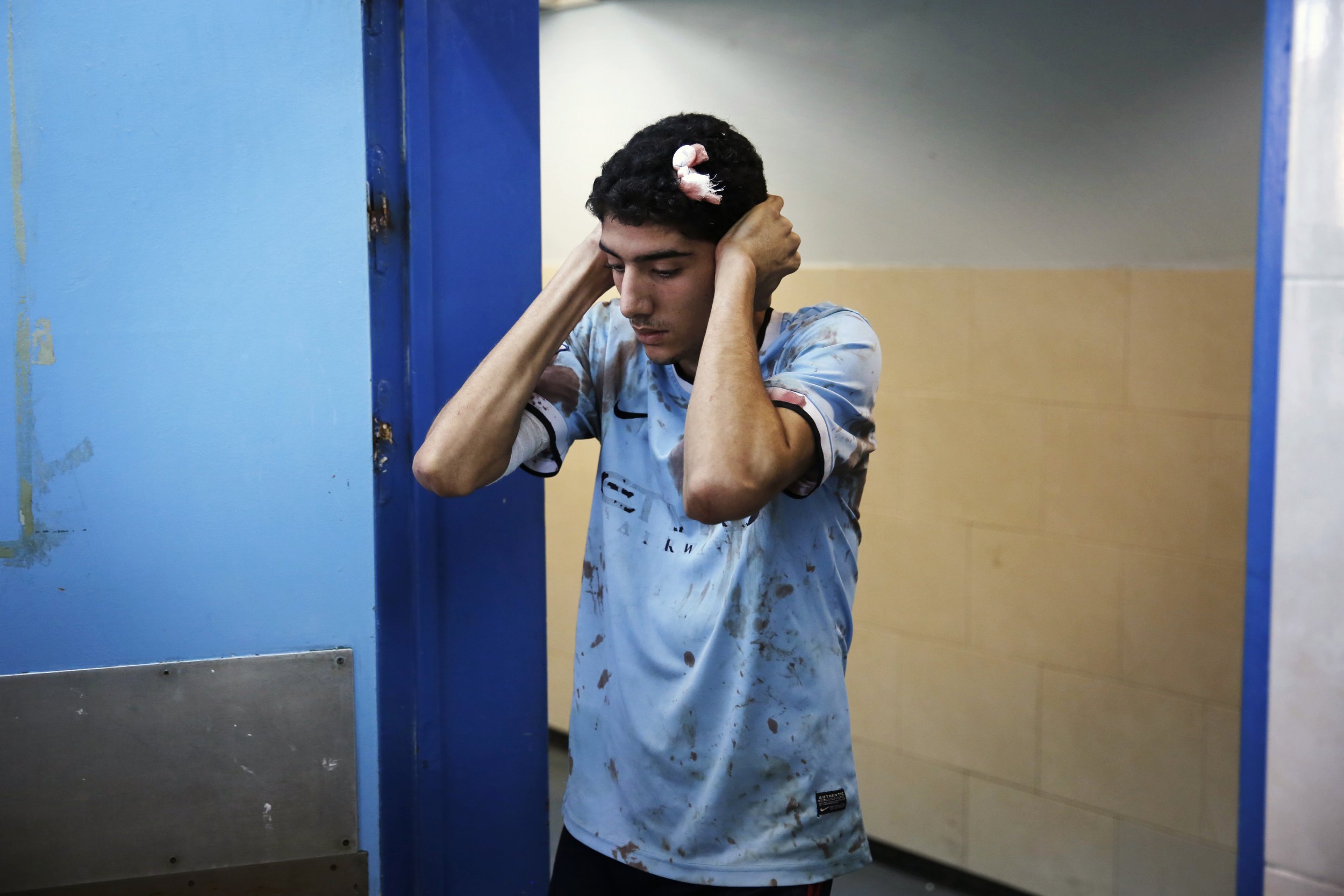 In the ongoing Israel-Gaza war, one place is being fought over with a particularly intense focus. On Monday, a rocket strike landed near Gaza's Shifa Hospital, the largest medical complex in the Gaza Strip. But confusion remains over who launched the attack, and neither side has taken responsibility for the resulting carnage.
The strike near Shifa Hospital reportedly killed 10 Palestinians, nine of them children, Vanity Fair reports. More than 30 were wounded, NBC News reports. Israeli authorities denied responsibility for the shelling, claiming that rockets fired by Hamas failed and "fell short" and landed on the beach, the Associated Press reports.
The Israel Defense Forces later released a statement: "Al-Shifa hospital was struck by a failed rocket attack launched by Gaza terror organizations. A barrage of three rockets that were aimed toward Israel, struck the hospital. At the time of the incident there was no Israeli military activity in the area surrounding the hospital whatsoever."
Police authorities in Gaza blamed Israel and said that shrapnel found in the bodies of the dead and wounded is proof that Israel is responsible. Ayman Mohyeldin, an NBC journalist based in Gaza, witnessed the attack and said the strike originated from an Israeli drone.
But besides being Gaza's largest hospital, rumors that Hamas keep a "large underground bunker equipped with sophisticated communications equipment" underneath it surround Shifa. The Israeli magazine Tablet published a report on Tuesday, accusing Western journalists of not reporting the existence of these so-called "bunkers." "The location is so un-secret that Hamas regularly meets with reporters there," reported Tablet.
While confusion about the attack remains, with no one yet claiming responsibility, the Shifa Hospital shelling shows that residents of Gaza have nowhere safe to go, Médecins Sans Frontières, the international medical organization, said in a statement.
More than 1,240 Palestinians have been killed, most of them civilians, in the 23 days of fighting since Israel launched its counteroffensive. So far, 53 Israeli soldiers and three Israeli civilians have been killed, The Guardian reports.