Mysterious Pumpkin Filled with Explosives Found by Florida Police
A bomb squad was scrambled to a Florida town after a pumpkin full of explosives was found beneath power lines.
Experts rushed to Starke after the pumpkin was spotted on Wednesday afternoon.
It is still unclear who found the pumpkin, which contained 2lbs of explosive material and was placed behind the Tractor Supply underneath power lines.
The Alachua Bomb Squad, Starke Fire Rescue, Bradford County Fire and Bradford County Rescue all assisted with the operation and the device was detonated.
Now police have launched an investigation and appealed for help in tracking down who created and planted the device, which detectives say had been activated.
Taking to Facebook, Starke Police Department stated that officers were at the scene of the incident and said: "We are currently out with approximately two pounds of an explosive material located behind the Tractor Supply.
"The explosive material is inside of a pumpkin located directly beneath some power lines.
"Due to the substance being activated, Starke Fire Engine 1, Bradford County Rescue and Bradford County Fire are all assisting with making the area safe, while the Alachua Bomb Squad is responding to dispose of the explosive threat."
A later post on the social media platform said the device had been detonated.
In an update, Starke police said: "The Alachua County Bomb Squad arrived on scene and determined the device to be explosive.
"The Bomb Squad then detonated the device in place rendering the area safe again.
"Anyone with information related to this incident is asked to please contact the Starke Police Department Criminal Investigation Unit at (904)964-5400."
The post drew a swathe of replies from residents in the area concerned about what had happened.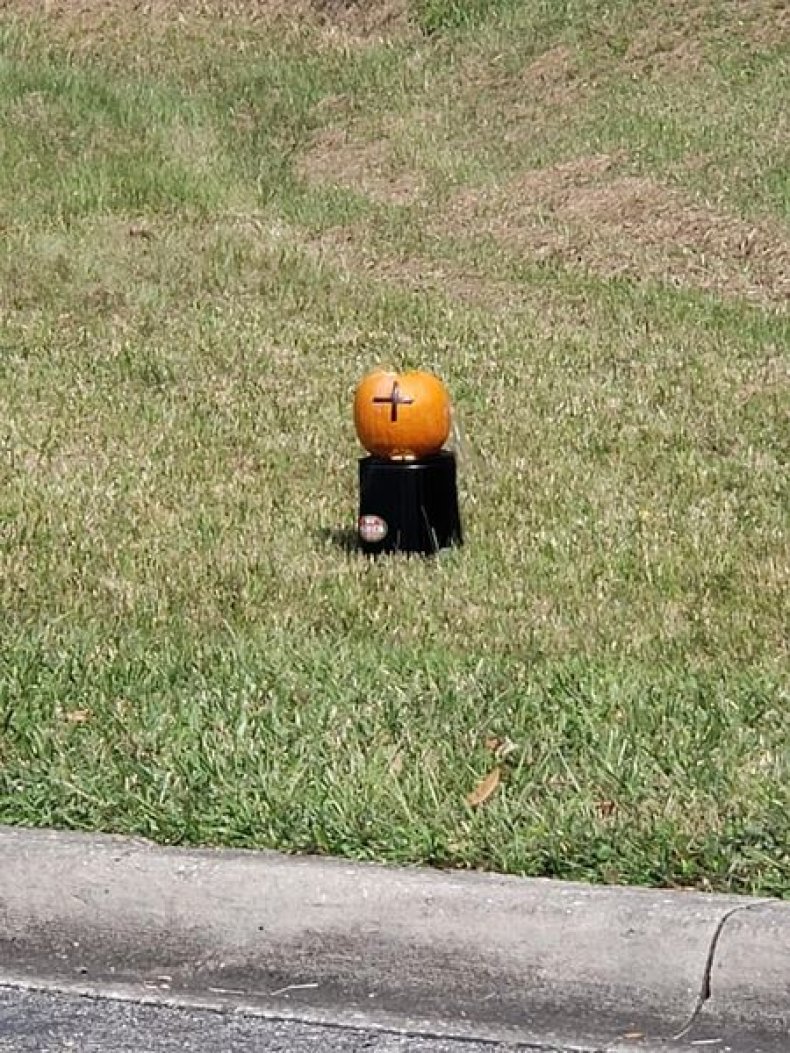 One of those who replied was Brittany Woodward who wrote that she was shocked.
She said: "I was there when the guy was talking to the police about it. He pointed that way but I figured there was a guy stealing, not a bomb. Oh lord if I knew that I wouldn't have shopped there and turned around. Wow."
Hailey Reichert was also left surprised and said: "What in the total? Hope y'alls ears a perked and your eyes open. What a spot to pick."
However, others questioned the motive behind planting the device.
Juanita Guinn said: Who would do this and why?"
And Jenny Cothron Tyrer said: "That's right behind my mom's office. The fire department or the sheriff's office has even contacted them to leave. They have patients in their office today."