The Mysterious Website That's Been Cataloging the Beastie Boys's 'Paul's Boutique' Since 1993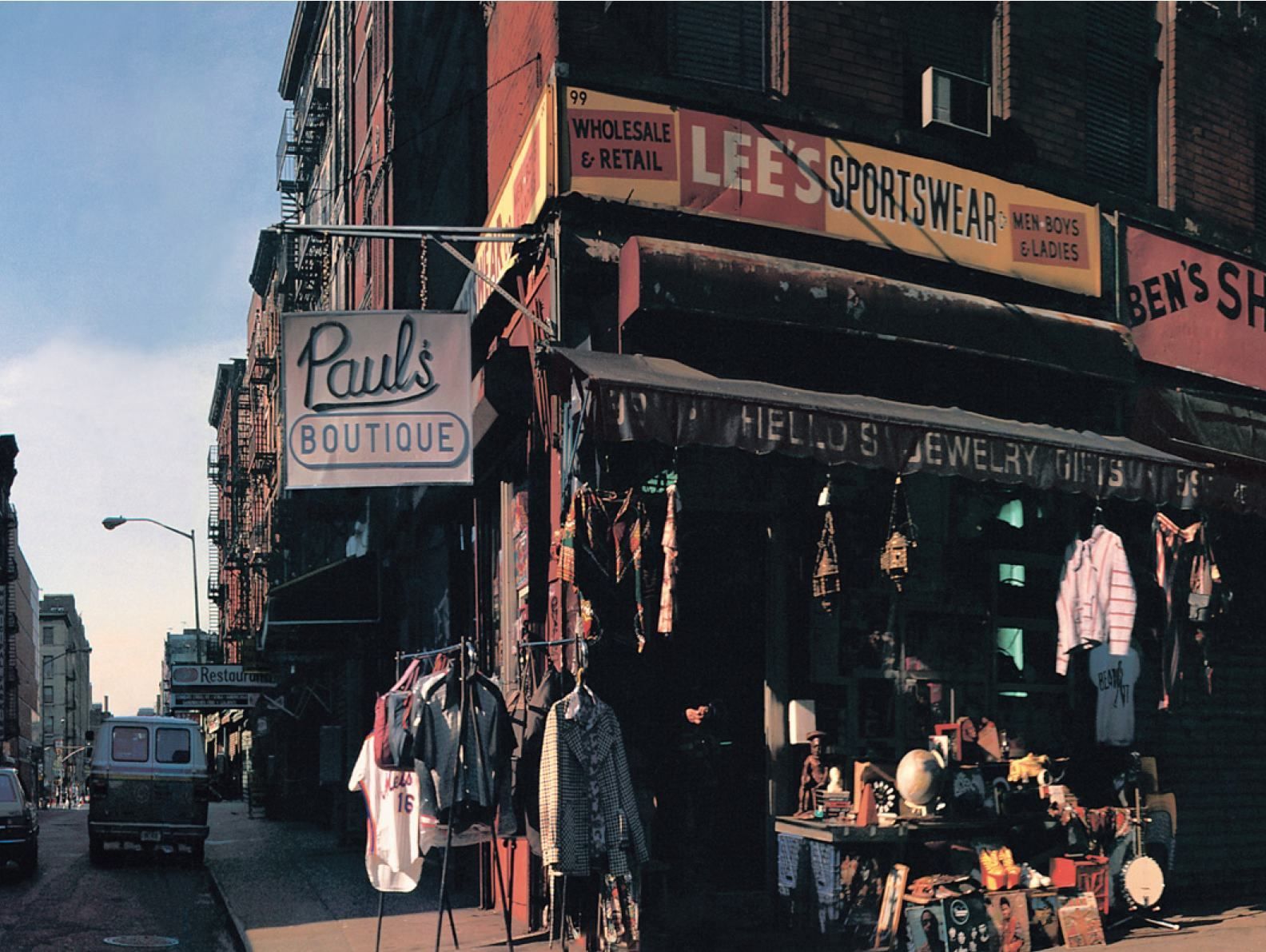 Twenty-five years ago today, the Beastie Boys released what then appeared to be a hitless sophomore-slump album: Paul's Boutique.
It flopped. Capitol Records wasn't impressed with the initial sales. There wasn't much to interest those who'd discovered the trio by way of bold, obnoxious hits like "(You Gotta) Fight for Your Right (to Party!)" or "No Sleep Till Brooklyn."
Instead, Paul's Boutique offered a kaleidoscopic vision, with dense, multilayered samples (largely thanks to producers the Dust Brothers) and too-quick-to-catch pop culture references. As the Beasties shook off their juvenile roots, Paul's Boutique grew in stature; today, it's squarely recognized as the best and perhaps most influential piece in the rap group's discography.
So why the chilly reception? It's not an easy record to take in at once. Sonically and lyrically, the set overwhelms with its abundance—which is why PaulsBoutique.info, a website established in the early '90s for the sole purpose of cataloging the references and samples that make up Paul's Boutique, sprung into being.
Though released at the tail end of the '80s, Paul's Boutique is a teeming paean to 1970s pop culture, and PaulsBoutique.info makes for a remarkably thorough road map—every old soul sample, every television show name check, every Beatles riff in "Sounds of Science." The site functions like some prehistoric Rap Genius prototype, and though I've stumbled upon it on countless late-night Beasties-inspired Google queries ("What's that bass line in 'Egg Man' from?" "Who the hell is Chuck Woolery?"), I never knew who was behind it.
This week I tracked down Brad Benjamin, the mild-mannered Web designer and developer who's been running the site on his own since about 1996. He used to work for the Beastie Boys and Grand Royal Records with Ian Rogers, who helped found the group's official site in the early 1990s, he explained. That led to taking over the Paul's Boutique guide, though he hasn't updated it in about a decade.
"It was very groundbreaking for its time," Benjamin said of the record. "It's an album based on a lot of sampling that just isn't possible today [because of] licensing and legality."
But how did the site get started before he took over? Benjamin pointed me to Rogers, who is far better known today as the CEO of Beats Electronic. Rogers was confused when I identified him as the alleged founder of the site.
"I've never seen this site, to be honest, but it's an evolution of something that started in Usenet pre-Web," Rogers explained via email. "I used to run the Beastie Boys's FAQ. I started the Beastie Boys website once websites were a thing, so I didn't have to keep posting the FAQ to Usenet every couple of weeks. I went crazy and put everything I could find there, which is how I got a call from the band."
That story, of how Rogers's adventures building the first Beastie Boys site in 1993 landed him a gig teaching the rap group about the Internet and later going on tour with them, was detailed in a 2012 Wired profile.
But he didn't singlehandedly start the Paul's Boutique reference guide in 1993, Rogers claimed, though his name is at the front of the submissions list.
"In 2008 or maybe early 2009, we made a Paul's Boutique site for the reissue," Rogers said. "We sold 400 10-foot-long posters. I had mine framed." More recently, he made a Beats Music playlist of Paul's Boutique samples. "It sounds damn good."
So who the hell built the Paul's Boutique reference site in the first place, if not Rogers? The site's credits page says: "Originally Compiled By: Jonathon S. Goldberg, Paul Klump, Chris Hilker, Andrew Tonkin." I managed to track down Tonkin—and he, too, denied responsibility. "I think my name got attached to it due to my spotting a sample in 'Looking Down the Barrel of a Gun,'" he wrote to Newsweek.
That mystery seems oddly fitting. PaulsBoutique.info, much like the album it's devoted to, is a freewheeling jumble of parts and contributions, seemingly without any single traceable origin.
But Tonkin said he was thrilled to have his name attached to the project.
"I love that the album represents the pop-cultural collective unconscious of an entire generation—a Finnegans Wake for shag-carpeted garages. It's the effortless fusion of so many extremes: black and white, funky and rockin', smart and stupid, nerdy and cool."
He added, "It captures so much of late 20th century pop culture, it should have been included on that golden record sent out with Voyager. Let those funky aliens figure it out."