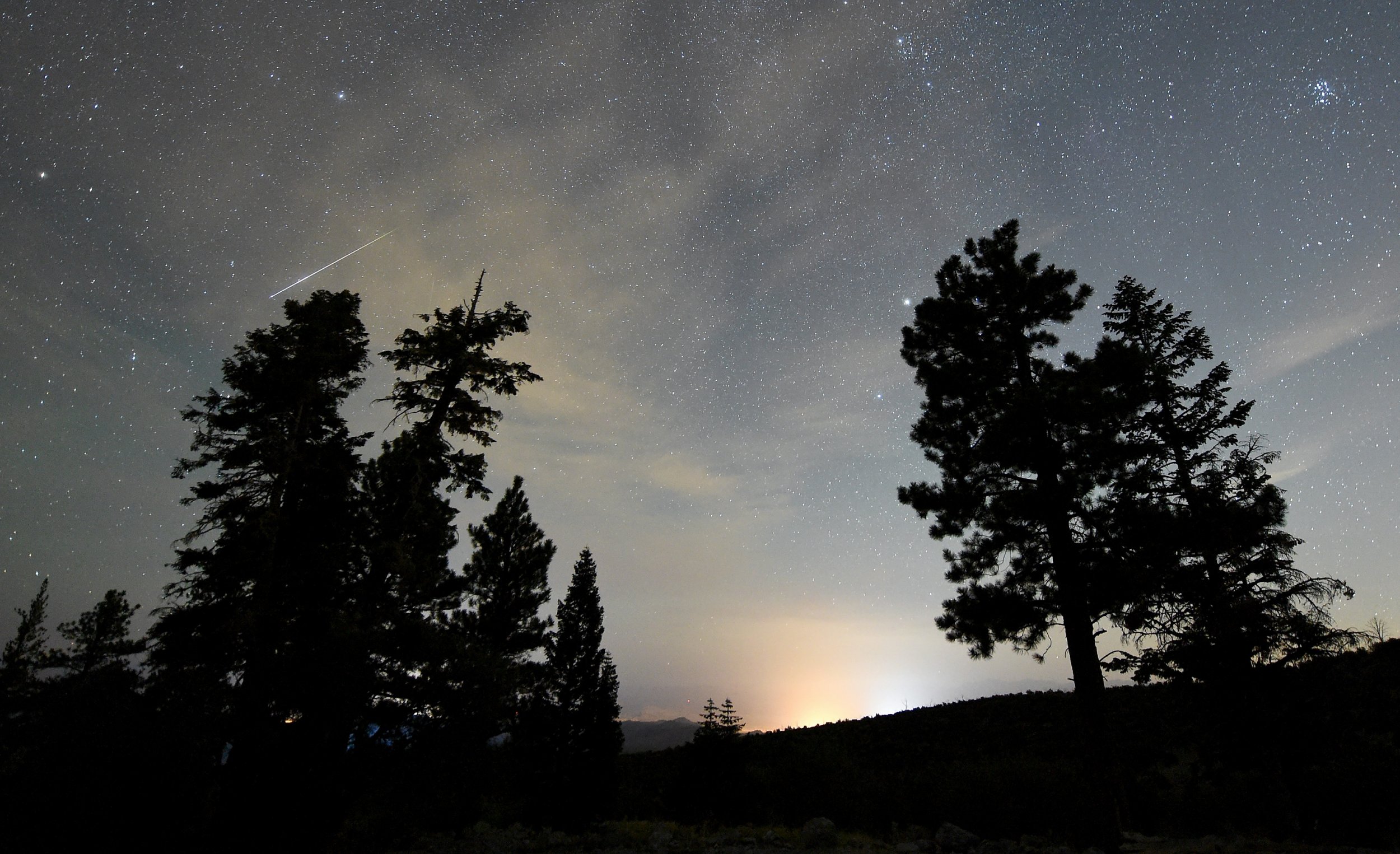 Loud, booming noises have startled people across the United States, and it was unclear what was actually happening or if the separate events were even related.
Residents in Alabama, California, Idaho, Michigan and New Jersey reported hearing similar mysterious sounds. Most recently, the noises were heard in Colorado, CBS Denver reports.
The Monday sounds left CBS Denver's meteorologist Chris Spears baffled. The only possible conclusion he could offer was that meteors from the Leonid meteor shower were bursting in the sky, creating the loud noises. Ron Hranac, an astronomy expert, struck down that theory, saying that the meteors produced by the Leonids were way too small for that to happen, according to CBS Denver.
A day after the explosion-like noises, officials believed they had a better answer of what happened on Monday night.
An empty oil storage tank over-pressurized near the region where residents were calling in about the boom, Colorado Oil and Gas Conservation Commission (COGCC) officials told The Denver Channel. Due to the pressure, the lid was blown from the tank, "potentially resulting in a loud noise," officials explained.
Following the incident, the oil and gas production company filed an accident report, which stated that "a malfunction of a production vessel led to an over-pressurization of a new and empty … storage tank, which resulted in the lid of the tank being compromised," The Denver Post reported.
No one was hurt, and there was no environmental impact or property damage outside the boundaries of their property. The COGCC is looking into the event to further understand what happened.
"The wells at the site will be closed in until equipment repairs have been made and a more thorough review of the incident has been completed," the report said, according to The Denver Post.
The cause of the Colorado booms may have been discovered, but the noises from elsewhere in the country remained a mystery. A recent boom heard in Alabama had the National Weather Service in Birmingham venturing many guesses as to what happened.
"Re: loud boom heard: we do not see anything indicating large fire/smoke on radar or satellite; nothing on USGS indicating an earthquake," the agency wrote on Twitter. "We don't have an answer, and can only hypothesize with you. 1) sonic boom from aircraft; 2) meteorite w/ current Leonid shower?"
The November 14 incident is yet to be solved.