Mystery of Captain Cook's Ship Endeavour May be Solved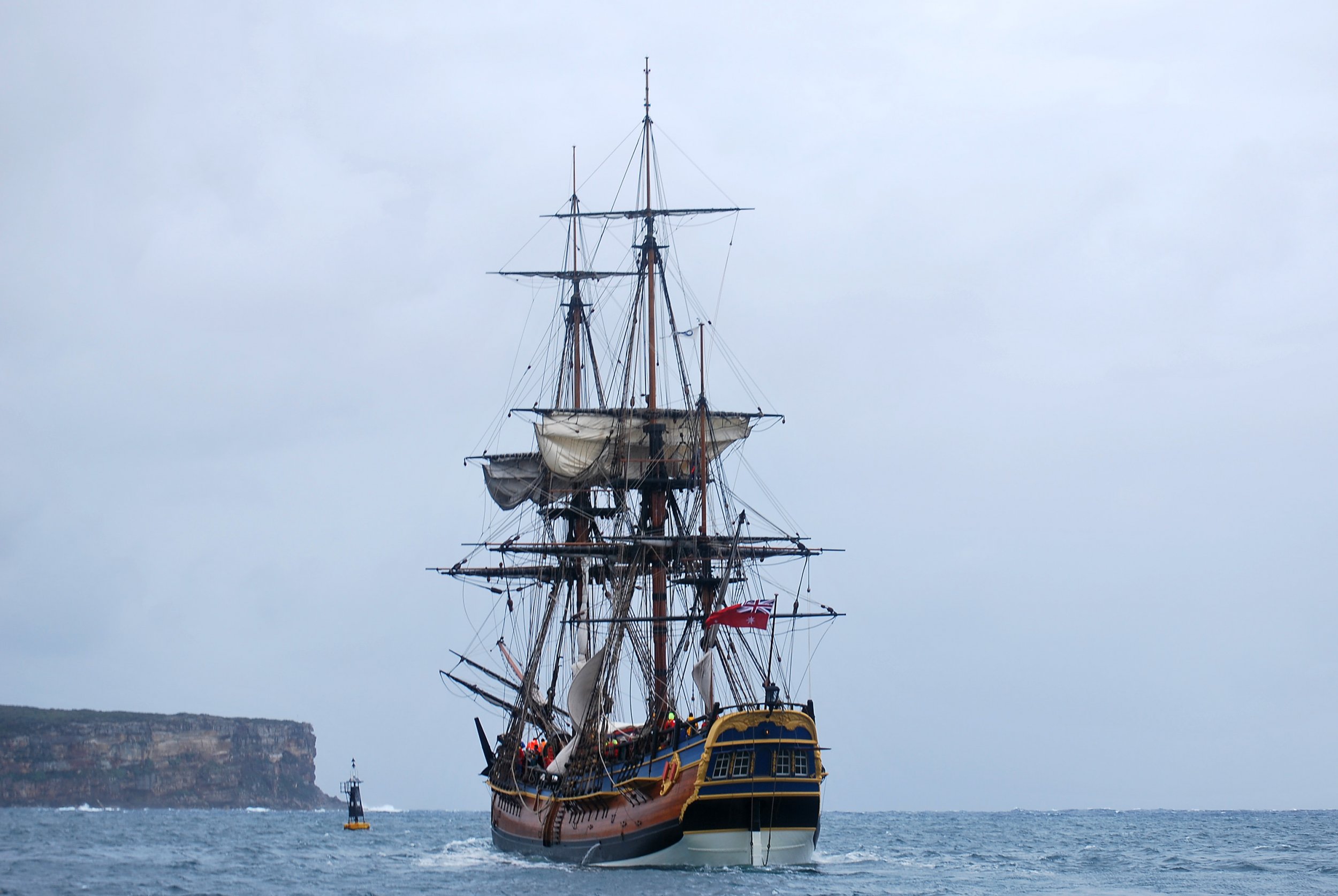 Updated | U.S. researchers from the Rhode Island Marine Archaeology Project (RIMAP) will confirm on Wednesday whether they have located the remains of the Endeavour, the famous ship British explorer Captain Cook set sail on in 1768.
As part of his voyage to map the southwest Pacific Ocean almost 240 years ago, Cook discovered Australia and New Zealand in 1770. He seized the land for the British Crown, despite the indigenous groups already living there—an early example of colonialism.
Earlier this week, RIMAP, a non-profit organization dedicated to the study of maritime history in Rhode Island's Narragansett Bay, announced that it had uncovered what may be the wreck of Cook's vessel along with 12 other British ships.
"All of the 13 ships lost in Newport during the Revolution are important to American history, but it will be a national celebration in Australia when RIMAP identifies the...Endeavour," the researchers said in a statement on Tuesday.
During the Revolutionary War, the Endeavour transported troops and in 1778 blocked French ships from entering Narragansett Bay and capturing the strategically important Rhode Island city of Newport.
"The American army was assembled on the mainland and the French sent a fleet to help," Kathy Abbass, executive director of RIMAP, told The Independent. "The British knew they were at great risk, so they ordered 13 ships out to be scuttled in a line to blockade the city. They were sunk in fairly shallow waters."
Cook was murdered a year later by islanders in Hawaii, on his way back to Britain, The Daily Telegraph reports.
"This potential discovery is a useful reminder that Cook's career, like the pathway of the Endeavour itself, was a global one, and that Captain Cook's history connects to many important aspects of the global history of the British empire," Otago University history professor Tony Ballantyne told New Zealand news site stuff.co.nz.
RIMAP added that there is "an 80 to 100 percent chance" that the historically significant ship wreckage is located in Newport Harbor.
A previous version of this article mistakenly referred to the American Revolutionary War as the Civil War.