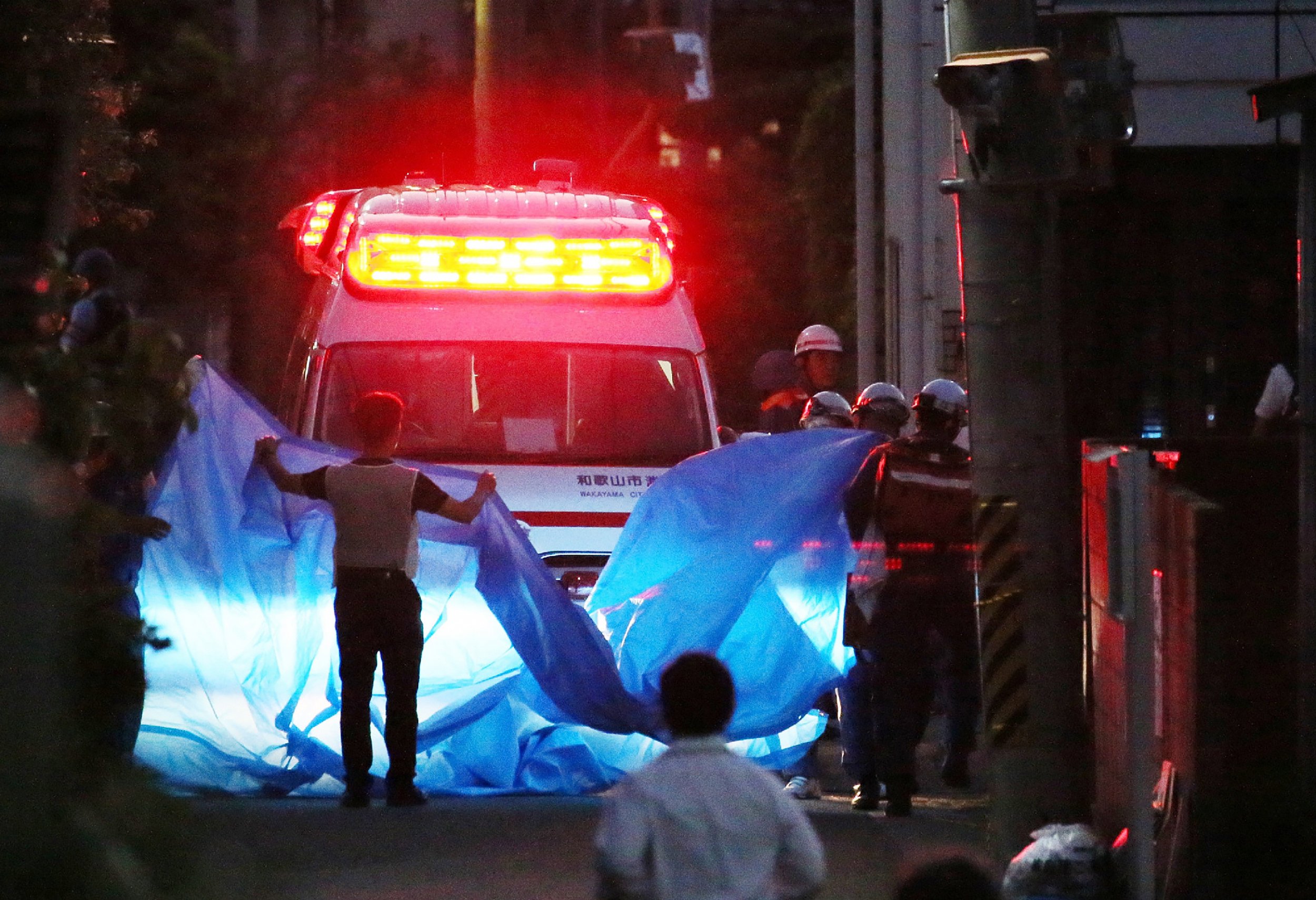 The death of a wealthy 77-year-old Japanese man and notorious womanizer is being investigated as a murder, police sources told Japanese news agency Kyodo.
Kosuke Nozaki was found collapsed on the sofa of his bedroom on May 24 by his 22-year-old wife of three months and was later pronounced dead, according to the police. The cause of death was not made public at the time, but it has since been announced as "acute circulation failure," Kyodo reported, although the autopsy revealed traces of illegal narcotics in his system and no external injuries. Investigators suspect foul play.
Nozaki's death was shocking to those who knew him. "He loved health foods and hated anything that was bad for his body. I can't imagine that he would take drugs himself," an unidentified acquaintance told Japanese newspaper Mainichi.
Nozaki had cultivated the image of a wealthy playboy, writing a 2016 autobiography entitled Don Juan of Kishu: The Man Who Gave 3 Billion Yen to 4,000 Beautiful Women, in which he compared himself to the mythical character of Don Juan, whose downfall was imagined in one of Wolfgang Amadeus Mozart's most famous opera by the same name. The book was published after one of the women he was financially and romantically involved with, a 27-year-old model, was arrested by the police in February 2016 for stealing cash and jewelry from his home.
In the book, listed as a bestseller on Amazon Japan, Nozaki claimed to have sought to become a millionaire just so he could date "many beautiful women." Earlier this year, he published a follow-up to the first book, in which he focused on giving advice about becoming rich and live a life as long and as active as he led.
The mystery surrounding his death has prompted the police to search his residence in Tanabe city, in Japan's Wakayama prefecture, where Nozaki built his fortune in various enterprises such as real estate, consumer lending and agriculture industries.
As part of the ongoing investigation, police began questioning people in connection with the death and required a urine sample of a real-estate-linked firm where Nozaki was serving as president, Mainichi reported. "I heard from the company that the president had died. After that all employees were asked by police to provide urine samples, which surprised me," an unidentified company employee told the publication.