Mystery Doorbell Video Woman Identified as Boyfriend Found Dead From Suspected Suicide
Police in Texas have confirmed a woman who was captured on video ringing a doorbell in the early hours of the morning while wearing what appears to be broken wrist restraints has been found safe.
Lt Scott Spencer, of the Montgomery County Sheriff's Office, said the 32-year-old woman is now with family out of state.
Spencer added the female, who was seen barefoot and wearing just a t-shirt in the home surveillance footage recorded around 3:20 a.m. on August 24, will not be publicly identified since she is a domestic violence victim.
Officers also confirmed that the woman's boyfriend has been found dead from a suspected suicide. Spencer told reporters that on August 28 at around 11 a.m., officers were dispatched to a welfare check following reports of a man making suicidal threats.
When police arrived at the address in the Sunrise Pines area they were unable to get an answer at the door and forced entry into the home. Inside they discovered the body of 49-year-old male from a suspected self-inflicted gun shot wound.
The 32-year-old woman seen ringing the doorbell, later confirmed to be the man's girlfriend, was not inside the home at the time.
Spencer said the man did leave a suicide note which helped identify the woman in the video and why she appeared in the mysterious footage, without elaborating further. Police also confirmed that the woman seen in the video was not another female who has been reported missing in the state following online speculation.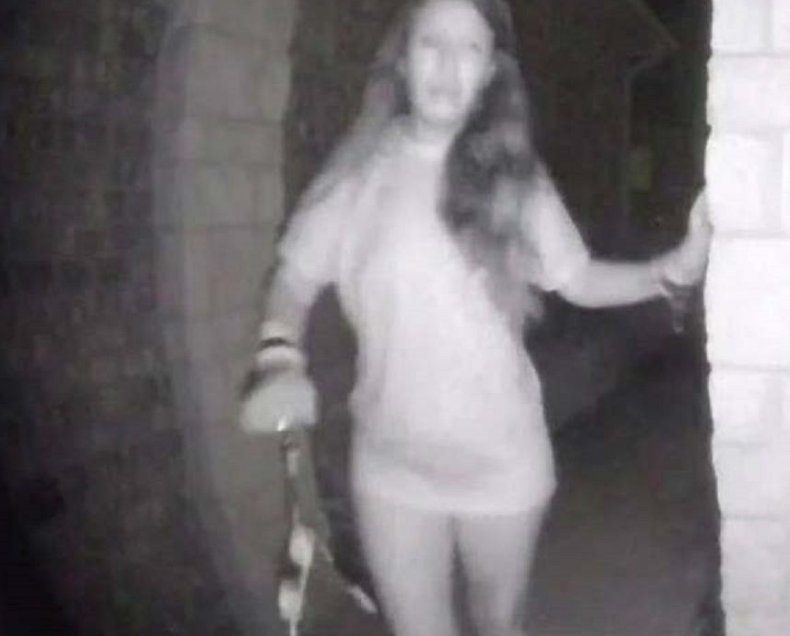 Authorities confirmed they will continue to investigate the incident.
The 7-second clip released by the Montgomery County Sheriff's Office went viral as they launched a desperate plea to help find the woman. The resident of the home where the surveillance footage was taken from said the woman had gone by the time she went to answer the door.
The 32-year-old is said to have rang on the doorbells of several homes in the neighborhood before vanishing.
One resident who didn't want to be identified told Click 2 Houston: "We were dead asleep in our beds. My husband was woken up by doorbell ring. It rang probably 20 to 30 times. [My husband] walked outside; no one was in sight. It's like she disappeared in thin air."
If you have thoughts of suicide, confidential help is available for free at the National Suicide Prevention Lifeline. Call 1-800-273-8255. The line is available 24 hours, every day.