Police are hunting for a mother of four who vanished a week ago from her home in Florida.
Tracey Rieker disappeared from the house she shares with husband Christian in Venice during the early hours of last Wednesday morning, leaving behind her cell phone and wallet.
Detectives have so far drawn a blank in locating the 44-year-old, who is believed to have driven off in the family's Nissan Xterra car.
Her husband has now made an emotional appeal for his wife to get in touch, saying the whole family misses her. She left no note and no-one has seen her since.
Speaking to WFLA 8 On Your Side, he said he had been searching for her ever since he woke up at 6 a.m. last Wednesday to find that she had gone.
He said: "We are concerned about what mindset she's in.
"She didn't get a whole lot of sleep a couple of days prior to that.
"She wasn't eating a whole lot.
"The outreach has been so powerful, there's literally been hundreds of people who have reached out to help, literally trying to do everything they can.
"We have people that are going all over the area to parks, beaches.
"We just want to know she's safe."
Addressing his wife via the news channel, Christian Rieker added: "I am desperate to have you back. I can't imagine life without you.
"Tracey, honey, we need you, we love you.
"You're so missed. Wherever you are, I pray you're safe, wherever you are, we just want you back."
Rieker's children are understood to range in age from 12 to 19 years old.
Venice Police has appealed for help in finding Rieker and said she was known to visit local nature spots, where she would talk to people about God.
On Venice Police's website, there are three photographs of Rieker alongside an appeal for help.
The website says: "Venice Police are asking for the public's help in finding Tracey Lynn Rieker, a 44-year-old white female. She is 120 lbs. and 5'4", with blond hair and brown eyes. She has a heart tattoo on her ring finger.
"Tracey Rieker left her residence on September 30 and drives a green Nissan Xterra with Florida tag PO8116.
"Recently she has been frequenting local beaches to talk with people about God. "She visited Lido Beach and Bradenton Beach on September 28. She is also known to visit the North Port area.
"Please contact the Venice Police Department at 941-486-2444 if you have any information about her whereabouts, referencing Case #20-1562."
On Facebook, police announced a tip line has been opened, with people encouraged to get in touch.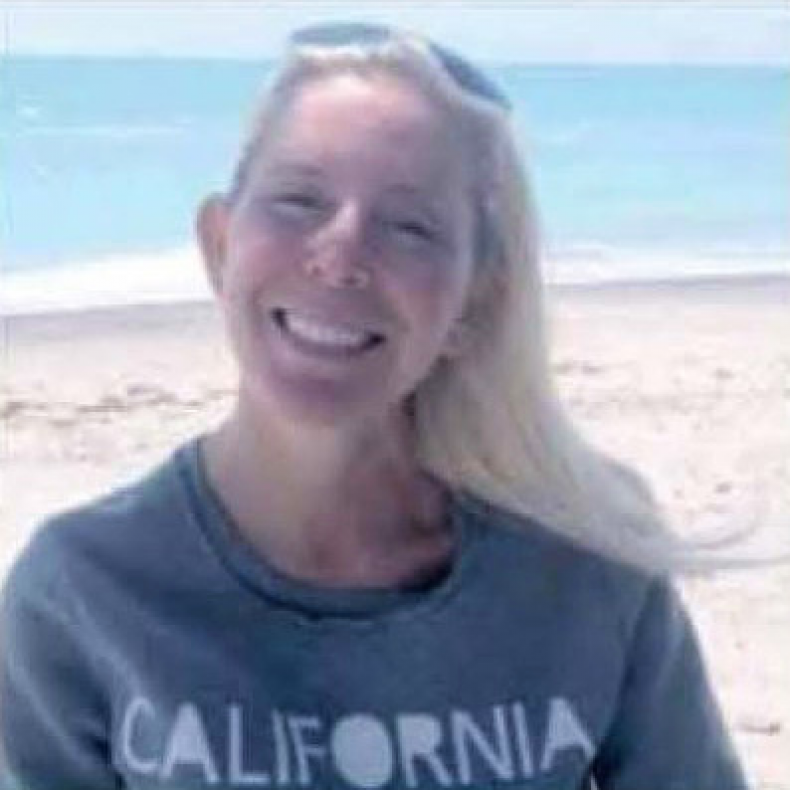 The post says: "It's been nearly a week since Tracey went missing and her family needs her back home.
"We are asking anyone with information about her whereabouts to contact us. We've opened a tip line at 941-882-7654."
Newsweek has contacted Venice Police Department and is awaiting a response.