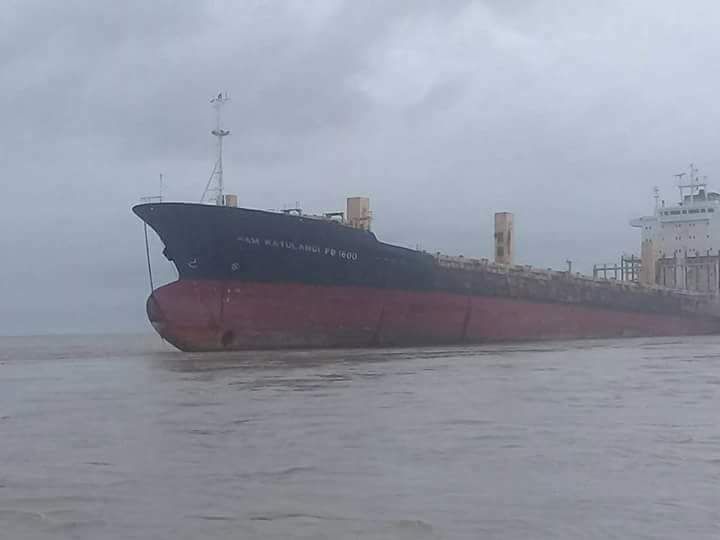 Officials in Myanmar were left baffled by a 580-foot "ghost ship" this weekend, found drifting unattended off the coast near the capital Yangon.
The huge rusting tanker, named Sam Ratulangi PB 1600, was discovered by fishermen last week in the Gulf of Martaban. Flying the Indonesian flag, the vessel had no crew or goods aboard, with no sign of what had become of them.
On Thursday, the ship ran aground on a beach in Myanmar. Authorities were then able to board and investigate how the enormous vessel came to be abandoned at sea, the BBC reported.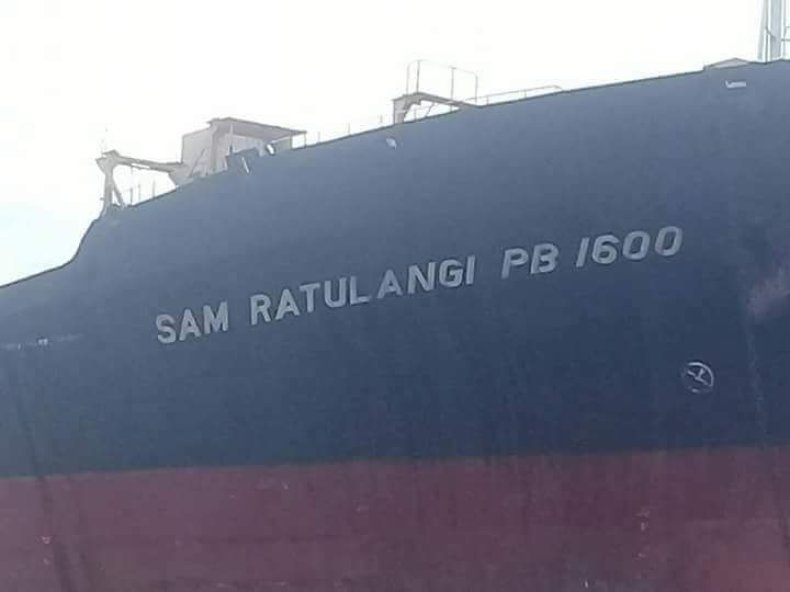 According to the Marine Traffic website, which tracks the movement of ships, the vessel was built in 2001 and its location was last recorded off the coast of Taiwan in 2009. The Sam Ratulangi has a deadweight of 26,500 tons.
During their inspection, Myanmar's navy discovered two cables attached to the head of the ship. This led them to believe it was being towed by another boat before it was set adrift. Later, the navy used radar tracking to locate a tug boat called Independence around 50 miles from the country's coast.
Authorities questioned the 13 Indonesians aboard, who said they had been towing the Sam Ratulangi from its home in Jakarta, Indonesia, since August 13. They had been planning to take it to a salvage scrapyard in Bangladesh, where it would be broken down and its components sold.
However, when the vessel was caught in bad weather and the cables broke, they decided to cut their losses and let the ship drift away. The two boats separated on August 26, south of the Yangon River, the crewmembers explained.
Bangladesh, and especially the southeastern port city of Chittagong, is one of the busiest ship-breaking spots in the world. Hundreds of vessels are broken down here every year, with owners attracted by the cheap price and willing labor of poor Bangladeshis.
The life of a ship breaker is a dangerous one, and many people have been maimed or killed in the yards where workers dismantle enormous vessels with minimal safety provisions. Nonetheless, it can be a lucrative business for people with few other options.
Shipbreaking sites exist across Asia, but in less developed nations regulations are less stringent and costs cheaper. India, Pakistan and Bangladesh are key locations for cheaper ship breaking. Owners of massive vessels can make far more through cash transactions at these factories rather than at more developed facilities in countries such as the U.S.