Rio 2016: Pool Boy Blunder Blamed for Green Olympic Pool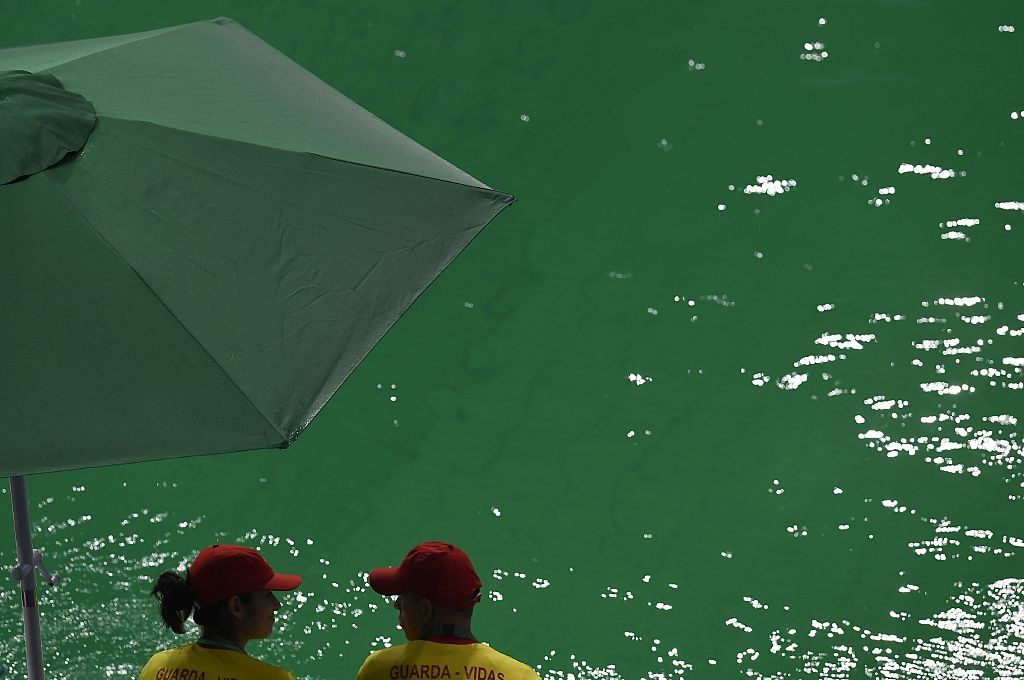 A pool attendant who mistakenly poured 160 liters of hydrogen peroxide into the Olympic diving pool in Rio de Janeiro has been blamed for causing the water to turn green.
Olympics officials revealed on Saturday that chemicals added to the pool on August 5 had the effect of neutralizing the chlorine in the pool and allowed "organic compounds", such as algae, to grow.
The International Swimming Federation (FINA) had previously blamed the green water color on a lack of chemicals in the system, blaming an unusual pH level for the discoloration.
Gustavo Nascimento, director of venue management for the Rio Olympics, dismissed this theory at a news conference at the Maria Lenk Aquatics Center, according to The New York Times.
Athletes using the pool spurred the proliferation of the organic compounds, making it harder to fix the problem quickly.
"The electronic monitoring system that measures the amount of chlorine in the water was betrayed by this chemistry," Nascimento said. "Of course it's an embarrassment. We are hosting the Olympic Games, and athletes are here, so water is going to be an issue. We should have been better in fixing it quickly. We learned painful lessons the hard way."
The water was deemed to be safe for athletes to use and did not disrupt the diving competition, however, the neighboring pool for water polo and synchronized swimming may be more problematic.
Synchronized swimmers need to see each other underwater while performing and the cloudy water could prevent this.
To ensure that the competition can go ahead this week, an Olympics spokesperson said that the 3,725,000-liter pool would be drained and filled with clean water from a nearby training pool.