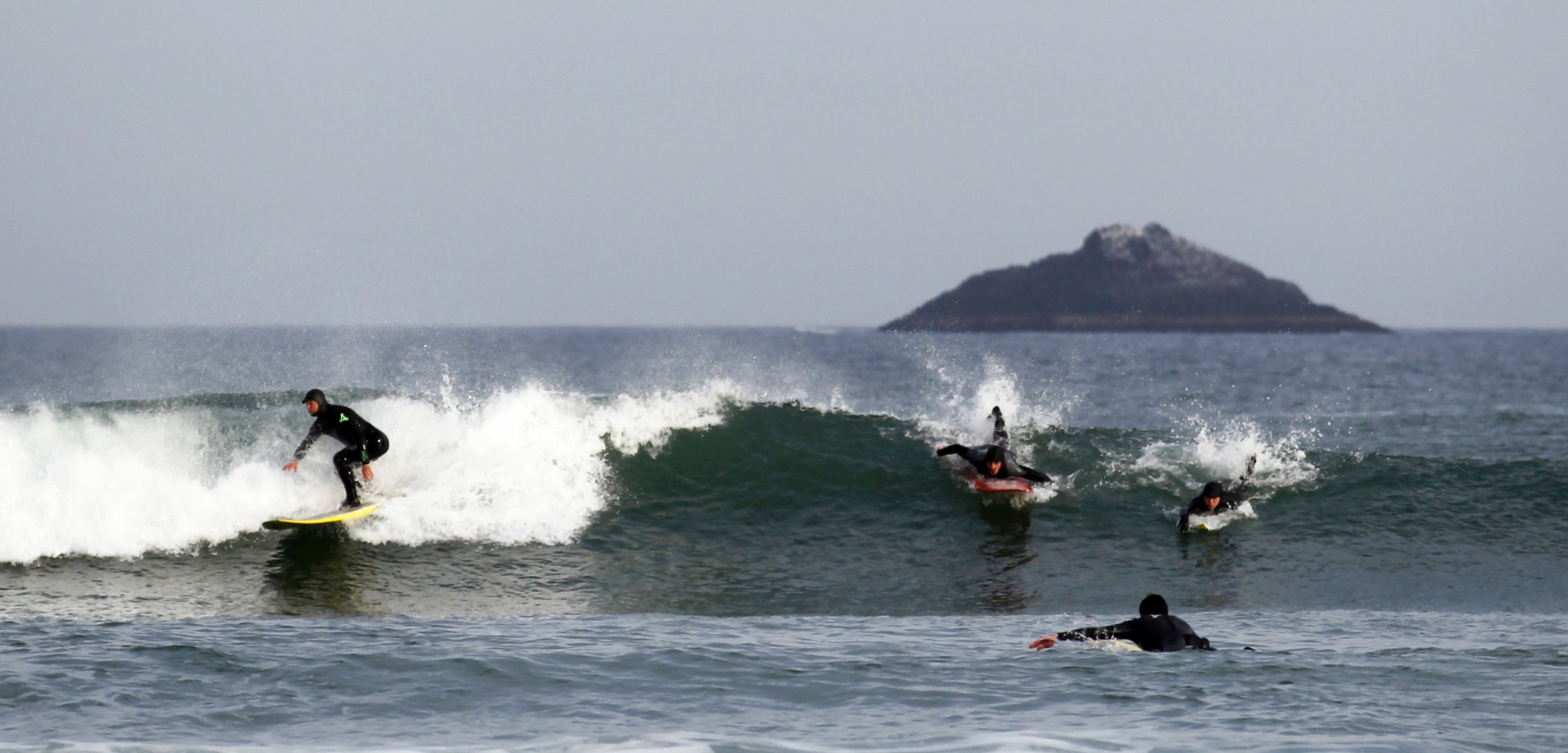 Three surfers have escaped unharmed after coming under fire from mystery snipers while surfing at a remote beach in northern New Zealand.
The two men and a 14-year-old boy were surfing at Te Maika point on the Taharoa coast of the country's North Island when two gunmen opened fire from a concealed position on the shore.
Police said the shooting was reported Thursday morning and that an investigation has now been launched. According to The Guardian, it is suspected to be an incident of "localism" in which nearby residents try to defend their beaches from tourists.
The three surfers initially thought two gunshots they heard were from nearby hunters shooting at animals. However, when a third bullet landed just feet away, they realized they were being targeted intentionally. According to New Zealand news website Stuff, the trio then saw two people, believed to be men, on a bank near the beach. The men then began shouting abuse at them.
Senior Constable Jonathan Maoate said police had not yet identified the men on the ridgeline. "We are ensuring the victims are supported and are making a number of enquiries to establish the circumstances," he explained. "This includes speaking with people in the community," he added, noting: "Police would like to remind people that the ocean is for everyone's use and enjoyment."
This is not the first incident of this type, according to Stuff, which reported that a fisherman in the area was recently shot at while working off the coast. Both shootings are suspected to have been carried out by local residents who are against tourists or outsiders using the beach without an invitation.
The Guardian said numerous surfing communities worldwide declare certain beaches "local," and attempt to stop outsiders from accessing them. Non-locals are known as "trolls," and locals try and force them to use crowded well-known beaches instead.
Daniel Kereopa, a resident of nearby Raglan, said the area was known as an "invitation-only" surfing spot, and that locals were known to be bullish in their defense of the tradition. "Ever since I have known the place and the people that have cared for it, it's generally been by invitation," Kereopa told Stuff. "It's one of those places that is still New Zealand—not affected by tourists, not promoted. People live there because they are born for that land and, unfortunately, it's brought some attention by what's happened down there."
He continued: "We all have rights to areas of our coastline—there are people who really care for their land and keep it as is…it's one place that is so unique, you don't have to hassle anyone for the waves."