Mystery Masked Man Caught on Camera Assaulting Calf After Sneaking Into Washington Barn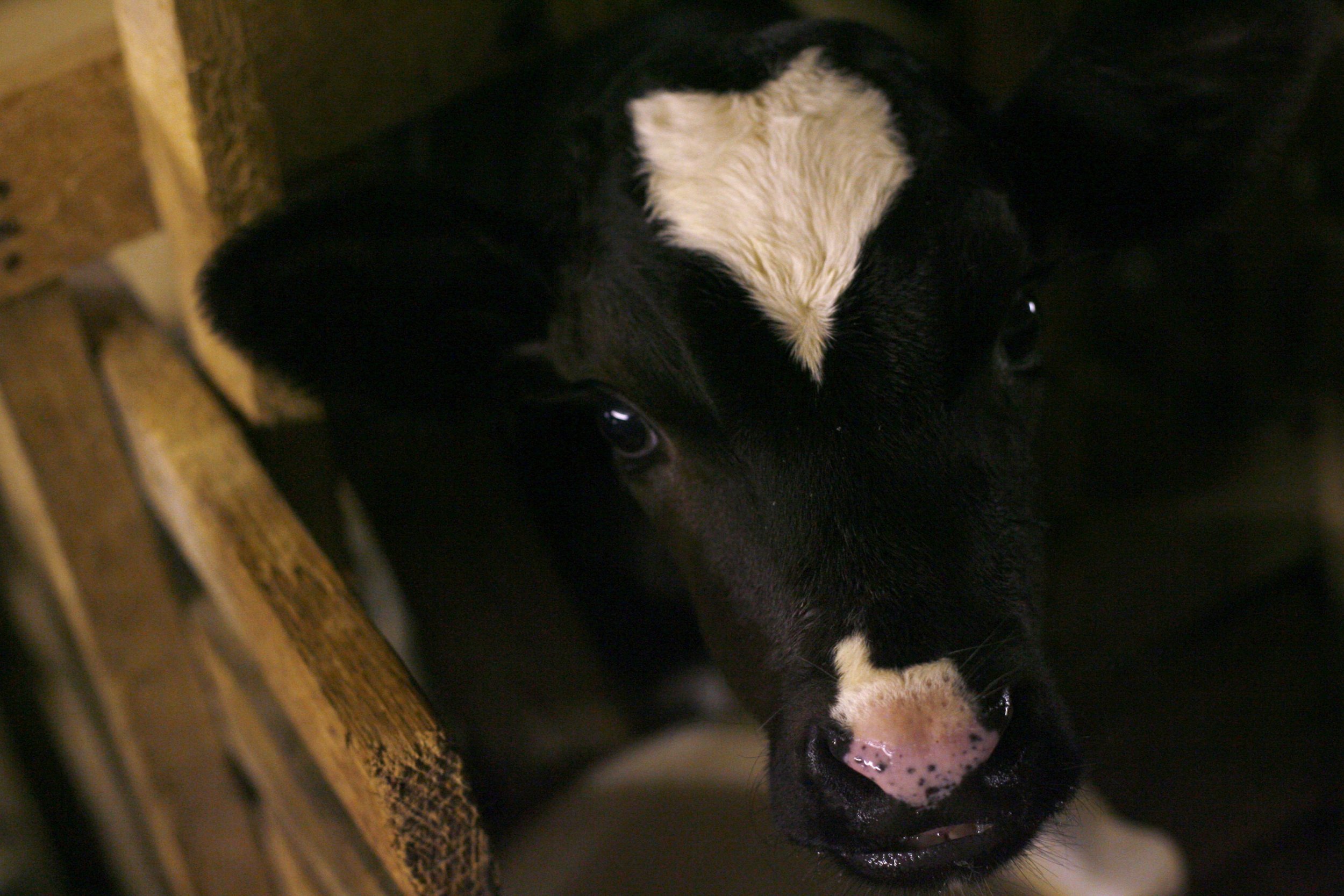 Police in Washington are investigating reports of a masked man breaking into a dairy farm and sexually assaulting a calf.
The Clark County Sheriff's Department said the alleged assault occurred at the Andersen Dairy's facility in Battle Ground at Northeast 162nd Avenue on November 1, reports The Columbian.
Surveillance footage allegedly shows the man entering the barn before hiding behind a bale of hale from an employee. The suspect then puts on a mask, removes his shorts and enters the pen of a calf for around 30 minutes, according to the sheriff's deputies.
Operations manager at the farm, Diane Anderson, described her shock at the incident.
"I've got somebody here now 24/7," Anderson told KPTV. "You know, if they're at the other end of the barn, the guy hid behind a bale of hay when my guy came in so, I don't know what you can do. You can't be everywhere all the time."
Police have not released any more information about the suspect.
The farm said a similar incident involving one of their cattle occurred in the summer. Anderson believes the same suspect is responsible for both attacks at the farm.
"It wouldn't be accurate to call it common, but things like this have happened in the county at random points in time," sheriff's Sergeant Brent Waddell told The Columbian.
Waddell added that bestiality was legal in the state of Washington until 2006.
The law was changed following the 2005 death of Enumclaw man Kenneth Pinywan, who suffered a perforated colon after filming himself having sex with a horse.
Under the laws at the time, prosecutors were unable to charge anyone with animal cruelty as the horse was not physically harmed during the incident. James Michael Tait, who helped film the incident, did eventually plead guilty to trespassing for unlawfully entering the barn, reported the Associated Press.
"I know this has been the subject of a lot of press, and I know there are some who feel this is something unnecessary," said Sen. Adam Kline, D-Seattle, a co-sponsor on the bill, said at the time. "The fact is, we had a gaping hole in our criminal statutes. It ought to be criminalized. I think this bill is a moderate step in that direction."
The law eventually changed to make bestiality a Class C felony, punishable by a maximum sentence of five years in prison and a $10,000 fine.