Mystery 'Object' Shot Down Over Alaska Sparks Avalanche of Jokes, Memes
An F-22 fighter jet shot down a "high-altitude object" off the northern coast of Alaska on Friday on the orders of President Joe Biden, sparking a wave of jokes and memes online.
National Security Council Coordinator for Strategic Communications spokesperson John Kirby said that the object was "the size of a small car" flying at 40,000 feet, meaning it posed a "reasonable threat" to commercial aviation.
"We do not know who owns it, whether it's state owned or corporate owned or privately owned," Kirby added.
It came after U.S. forces brought down a Chinese spy balloon over the Atlantic Ocean off the coast of South Carolina last Saturday, after it had crossed over the continental United States for several days starting with Alaska.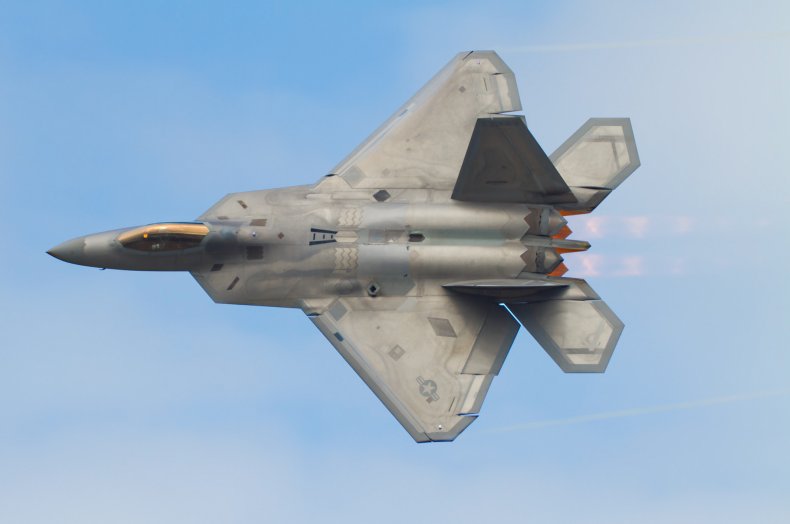 Some people used social media to speculate about what the "high-altitude object" could have been, and to make light of the situation.
One Twitter user tweeted a photograph of Elon Musk's Tesla Roadster, an electric sports car, which was fired into space by a SpaceX Falcon Heavy rocket during a 2018 test flight, along with a mannequin called "Starman."
He jokingly wrote: "BREAKING: Pentagon admits that the object shot down over Alaska was Elon Musk's Tesla."
Twitter user Will_Taylor_Jr made a similar jest tweeting a mocked-up image appearing to show Santa and his reindeers being shot out of the sky by a missile.
"Pentagon releases footage of missile strike on unidentified object flying over Alaska, on orders from Joe Biden," he jokingly wrote.
A third Twitter user shared a still from Harry Potter and the Chamber of Secrets, which appears to show a flying Ford Anglia.
The amateur satirist added: "BREAKING NEWS: First images of object shot down over Alaska."
Several other Twitter users jokingly suggested the U.S. had shot down a drone or spacecraft from the Star Wars series.
Twitter user Dilla posted a photograph appearing to show two Stormtroopers resting against a crashed imperial tie fighter, "First images of the #AlaskaObject look familiar."
Meanwhile, Twitter user Matthew Schultz shared a picture of an imperial surveillance droid, commenting: "Pentagon releases image of the object shot down over Alaska."
Another Twitter account focused on the object being unidentified, and mockingly suggested the U.S. may have shot down aliens.
Twitter user Dmitri shared a clip that showed a green alien dancing to music. He added: "What the ufo in Alaska was doing before the military shot it down."
After Friday's incident, Alaska Governor Mike Dunleavy warned intrusions into the state's airspace could become "the new norm."
"If the last few days are any indication, this may be the new norm and we must be prepared," he said. "The Alaska National Guard is working closely with [U.S. Northern Command] and other agencies to provide any support as requested."
He added: "This latest incident demonstrates that Alaska remains the most strategic place on earth for both geopolitics and national defense."