Mystery Shopper Rethinks 'Messed Up' Job After Best Buy Assignment
A woman said in a now-viral Reddit post on Sunday that a recent Best Buy assignment caused her to rethink her job as a mystery shopper.
Posting to the social media platform's "Antiwork" forum under the username u/DishsoapOnASponge, the woman wrote: "Recently started as a mystery shopper and honestly can't believe what is expected of these employees!" The post has so far amassed over 72,000 upvotes and thousands of comments from Redditors, venting about how "messed up" mystery shopping is.
What Is Mystery Shopping?
Mystery shopping is a marketing technique companies use to assess and observe "the quality of customer service and the overall experience at an organization's locations," according to Indeed.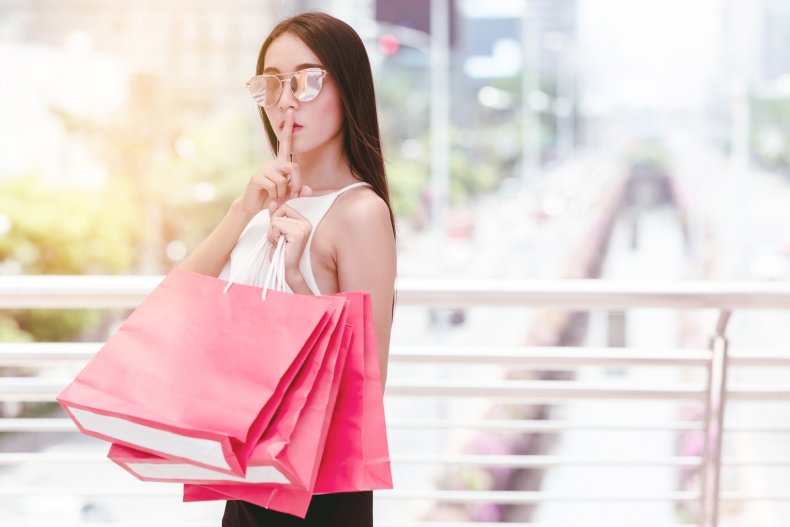 "Third-party companies hire an individual to pretend to be a customer to gather specific information, such as the cleanliness of a facility or how its employees treat customers. Companies use the observations made by mystery shoppers to determine areas where they may be able to improve," Indeed said.
Mystery shoppers often assess retail stores, restaurants and even banks, and may be asked to compile reports, complete questionnaires, and follow "specific shopping instructions."
The Best Buy Interaction
In her post, u/DishsoapOnASponge said she was asked to visit a particular Best Buy store and ask an employee to help her purchase a specific streaming box.
"The employee who I interacted with was super helpful. I told him about my TV and what I wanted while pretending not to know much about technology," she wrote.
"He said that honestly, it didn't matter which brand I bought and that he found one particular brand to be pretty user-friendly which was great for new people, but otherwise it was okay to just get the lowest cost one. He made sure I understood how it plugs into my TV, ensured I have a way to connect it and made sure I was taken care of," u/DishsoapOnASponge added about the employee.
However, despite how helpful he was, the employee didn't satisfy the requirements u/DishsoapOnASponge was asked to assess.
"He was supposed to push me towards one brand in particular, tell me about every single feature of that one specifically, push me to have someone come out and install it for me...etc.," she wrote in her post. "If anyone asks, he totally did all those things, and I'm not going to be a mystery shopper anymore."
In a statement to Newsweek, u/DishsoapOnASponge clarified that she'll continue working as a mystery shopper, but will not take on any assignments that require her to interact with an employee.
Redditors React
Many Redditors who said they've had their own experiences with mystery shoppers called the practice "messed up." Still, commenters begged u/DishsoapOnASponge not to quit, saying she could dole out good reviews while collecting a paycheck.
"When I worked at Verizon we had secret shoppers at least once a month. No one ever got fired for failing since one mistake was a fail. But the constant retraining was so dumb just because you didn't offer a tablet or smartwatch," u/WizardMoose said. "Good on you [for] realizing how messed up this practice is."
"Don't stop secret shopping!" u/mrhorse77 said. "Stay a secret shopper, always give positive reviews (not perfect, but enough). Screw up their corporate monitoring [bulls**t] process and make money while doing it."
"This is why the whole mystery shopping thing needs to die. It's completely impractical and makes a retail worker's job even worse with irrational demands being placed on them," u/GrimWolf216 said regarding the mystery shopper's situation.
u/artgarfunkadelic added: "Keep being the mystery shopper. You may have saved this person their job, as sh**ty as it is."
Newsweek has reached out to u/DishsoapOnASponge for comment.
Other Viral 'Antiwork' Posts
A Redditor went viral on Monday after sharing that their boss told them to cancel their gym membership instead of giving them a pay raise.
Meanwhile, a teen who said they were fired for listening to "leftist" music at work went viral last week with over 49,000 upvotes.
Also last week, online commenters applauded a grandmother's "straight talking" resignation letter.
08/01/2022, 5:11 p.m. EST: This article has been updated to include a comment from u/DishsoapOnASponge. The article's title has also been changed to better reflect u/DishsoapOnASponge's comment.