Mystery Skier Identified After 64 Years Missing, Thanks to Social Media Appeal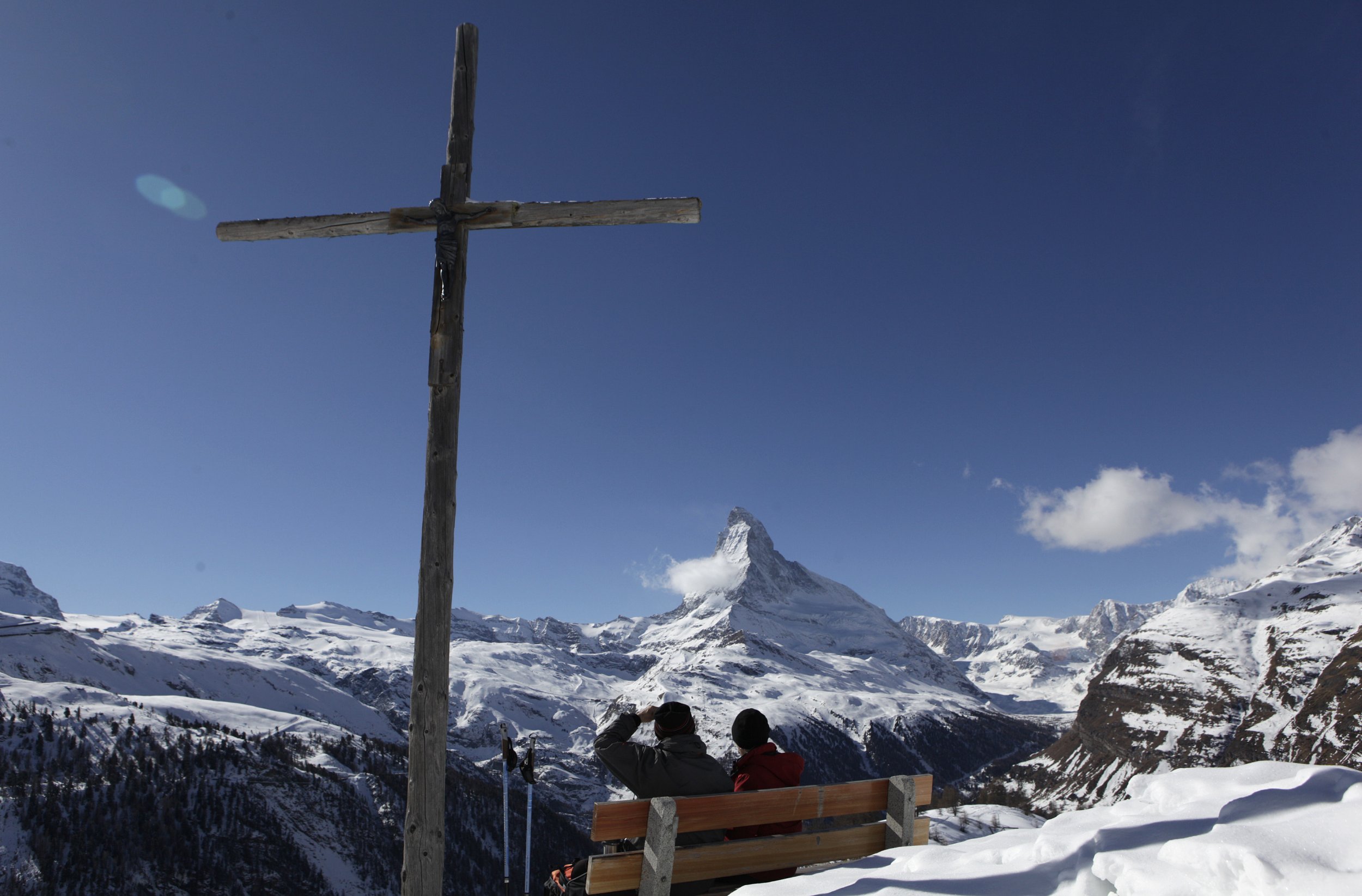 A skier has been identified 64 years after going missing in the Italian Alps, following a public appeal for information on Facebook by investigators.
Relatives of Henri Le Masne contacted Italian authorities to say the mystery skier, who was found dead near the Matterhorn mountain in 2005, might be the Frenchman, the BBC reported.
Le Masne had gone missing while on holiday in 1954. He was never found, but local authorities did discover human remains and ski equipment 10,000 feet up in the Valtournenche valley of the Aosta region near the Swiss-Italian frontier, a police statement explained.
Also found were a watch, glasses and some clothing with the owner's initials. Officials estimated he was 5 feet 9 inches tall and about 30 years old. He was believed to have died in the spring, and his high-quality equipment suggested the man was wealthy. Based on the possessions found with the remains, authorities thought he had died in the early 1950s and was most likely French.
But none of that information was enough. Investigators exhausted every avenue before turning to social media for help. The Aosta valley prosecutor asked users to spread the information, especially to people in France or Switzerland.
The appeal worked. Emma Nassem, Le Masne's niece, heard about the news on a local radio station. She contacted the authorities about her missing uncle, who she knew had disappeared in the area following a storm some 64 years earlier. Nassem said Le Masne was born in 1919.
Henri's brother Roger also came forward. Now 94, Roger emailed police to explain, "I am the brother of Henri Le Masne… who is likely the skier who disappeared 64 years ago. He was a bachelor and quite independent. He worked in the finance ministry in Paris."
A photo provided to police by the family showed the same type of glasses that investigators found at the accident site. Subsequent DNA testing confirmed that the remains were those of Le Masne.
Le Masne went missing on March 26, 1954. After he disappeared, Roger traveled to the hotel where his brother had booked a two-week stay. There he found some of his brother's possessions and some money.
According to Italian police, Le Masne loved the mountains and spent several vacations there before his untimely death, which was on his 35th birthday. He was reportedly well aware of the dangers posed by the peaks but always told his brother he was not afraid and that he was drawn to the solitude and freedom of the range.