Mystery Surrounding Death of U.K. Code Breaker Deepens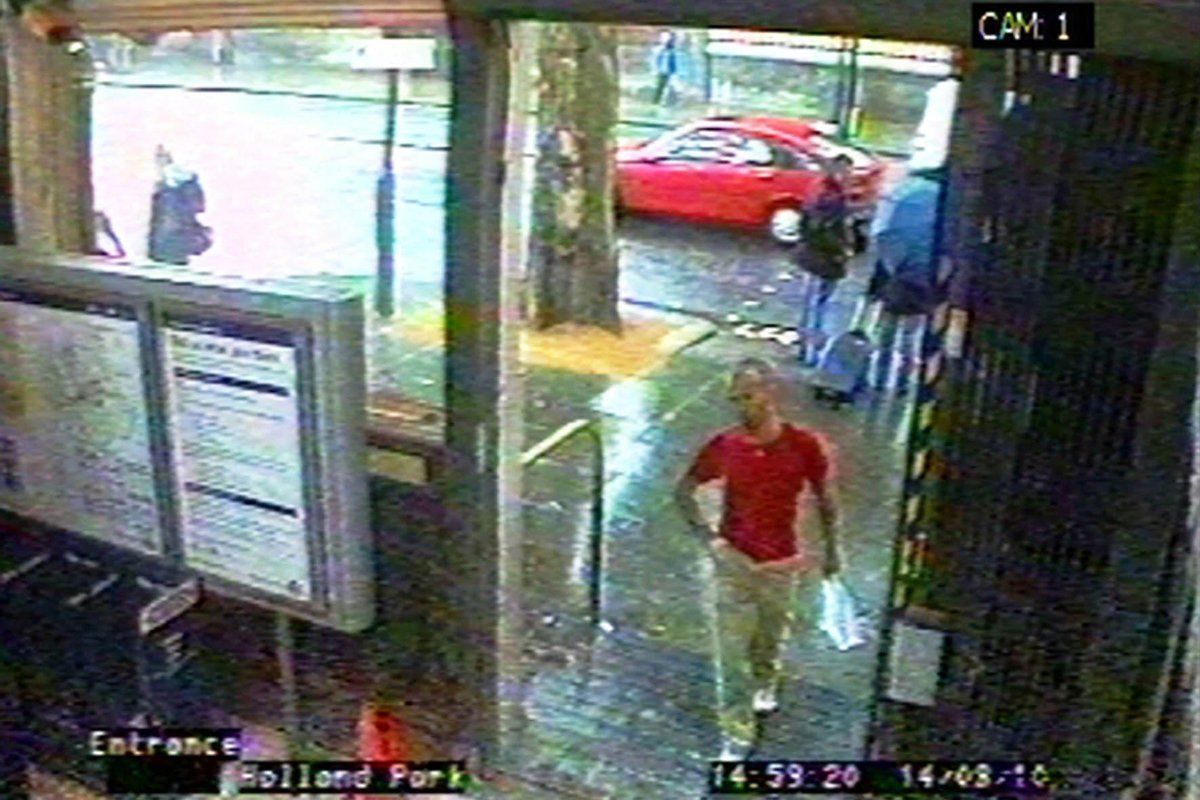 A statement released by Scotland Yard on Monday and posted on the Web site of the London Metropolitan Police Service reveals more details about the peculiar death of Gareth Williams, a 31-year-old mathematics wizard who worked for Britain's electronic-eavesdropping agency, Government Communication Headquarters, but sheds no light on possible causes. Officials on both sides of the Atlantic acknowledge that at the moment, they have no hard information—and no real leads—to explain the bizarre circumstances in which Williams's body was found late last month in an apartment not far from the headquarters of MI6, Britain's foreign intelligence service, where he for the last year had been on temporary assignment.
The statement describes how Williams's body was discovered by uniformed London bobbies in his apartment—possibly an MI6 "safe house," depending on which British media account you believe—in the posh Pimlico neighborhood about half a mile from MI6 on Aug. 23. The police account describes the exceptionally strange circumstances in which the body was discovered: he was "found unclothed, in a zipped and padlocked red North Face holdall which was in an empty bath," Scotland Yard said.
The police account notes that there was no sign of forced entry into the apartment, "and no signs of disturbance inside ... We do not believe there is any property missing from the flat. There is no suggestion the items within the flat were specifically posed. No drugs, or indications of drug usage were recovered."
The police statement also notes that an autopsy conducted on Aug. 25 "established no obvious cause of death." The police account says that extensive forensic examinations of the Pimlico apartment and of samples taken from Williams's body during the autopsy continue, but adds, "Initial indications from the toxicology examinations show no trace of any alcohol or routine or recreational drugs."
In the statement, the police say they have confirmed that Williams, who had been on a "planned holiday in the U.S.," had returned to London on Aug. 11; video from London's wide-ranging closed-circuit video surveillance network shows him shopping after his return in well-known London retail districts. Police say they are appealing to the public for information to help identify a man and a woman who turned up late one evening at his building on an unspecified day in June or July. The cops say that the couple, who were admitted to the building through the "communal front door," were between 20 and 30 years old and were both of "Mediterranean appearance." But the statement offers no other clues as to their identity, nor any further indication as to what, if any, evidence the authorities might have to link them to the dead man.
British media have been gorging themselves on ever more baroque theories about what's behind the case. A story in the Daily Mail, one of London's most aggressive tabloids, offers a menu of conflicting speculations for possible perpetrators, ranging from Islamic or Irish terrorists to Russian spies or some sinister connection to Williams's personal life. Following the widespread publication of pictures showing a svelte Williams in a tight-fitting cycling uniform, some stories suggested a possible connection with London's gay scene, noting that at least one of London's best-known gay bars was located not far from MI6 headquarters on the South Bank of the river Thames. Williams's family has denied that he was gay.
Among the few undisputed issues in the case are certain basic facts about Williams's background. Most accounts describe him as a youthful mathematics expert and keen cyclist who was permanently assigned to GCHQ, Britain's version of the American code-breaking and eavesdropping National Security Agency, but who was just about to complete a one-year temporary assignment at MI6 headquarters in South London.
Some accounts suggest that as part of his work for GCHQ, he made periodic trips to the headquarters of both the CIA and NSA, and that the American agencies were deeply concerned about his death. However, U.S. officials have denied British media reports that the CIA is now investigating the case, and there is little indication that the FBI or the U.S. Justice Department is in any way involved. (As is its customary practice, the NSA declined to offer any comment on the case.)
Apart from the latest police statement confirming that before his death Williams had been on vacation in the U.S., there is no confirmation that he ever paid visits—official or unofficial—to any U.S. intelligence headquarters. Moreover, several U.S. officials who should have been briefed if there was any concern inside U.S. agencies that his death somehow involved the compromise of U.S. or U.K. spy secrets say they have been given no information about the case whatever. Knowledgeable officials on both sides of the Atlantic stress, however, that at this point, whatever mysteries the case does appear to present, there is no evidence that Williams was involved with a spy unit other than the British agencies that employed him, and therefore no evidence suggesting he was a double agent.