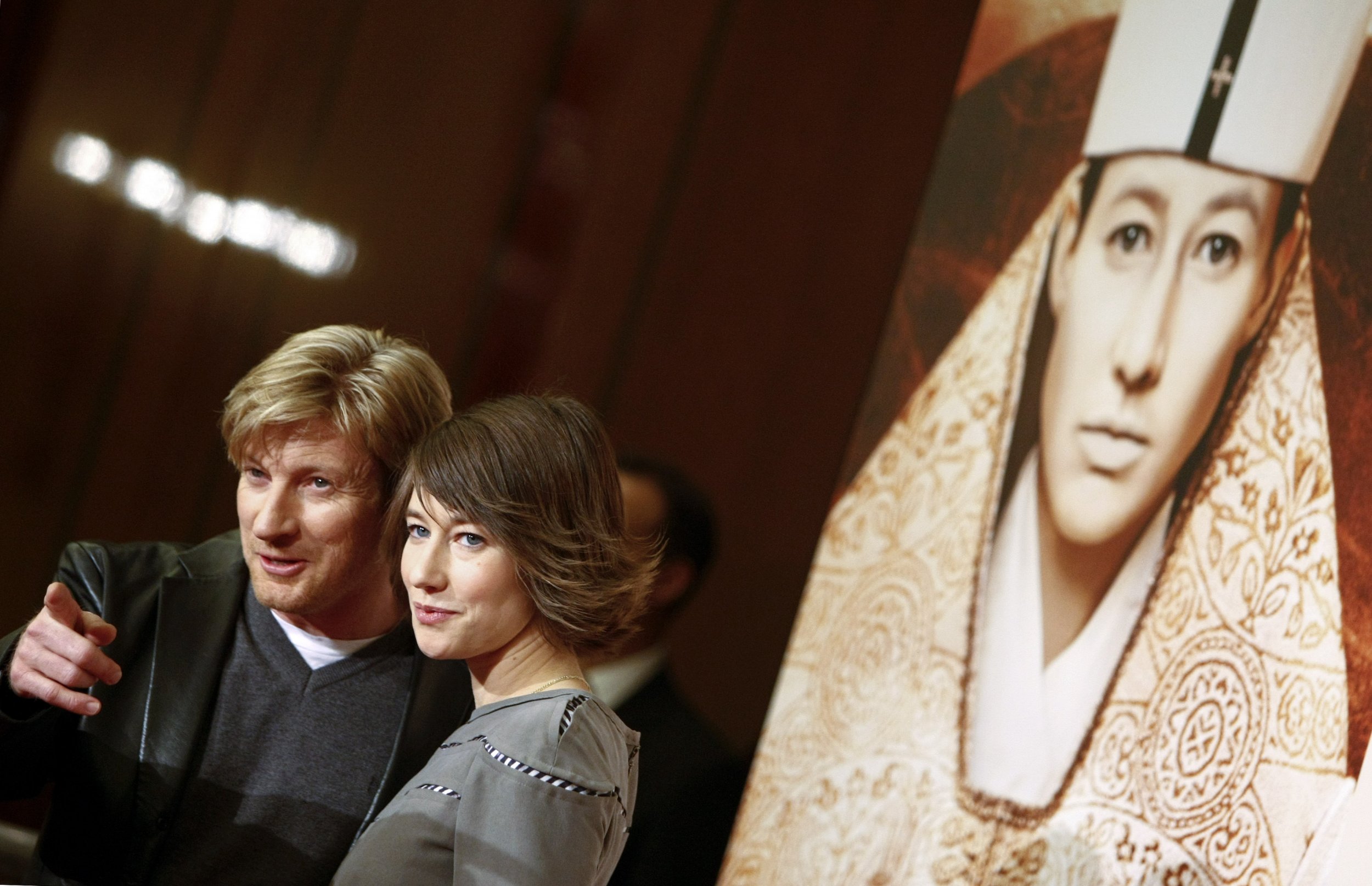 Legend has it a woman once led one of the most patriarchal institutions in the world: the Catholic Church.
Although scholars have brushed aside "Pope Joan" as a myth for hundreds of years, one researcher claims to have found evidence she's more than just a medieval fantasy.
Said to have reigned for about two years in the 850s, Pope Joan—or Joannes Anglicus—allegedly disguised herself as a man and followed a lover into the church. After making it to the very top, her ploy was revealed, legend says, when she gave birth during a procession.
A popular tale since medieval times, the Pope Joan legend endures to this day. Her image graces medieval tapestries, paintings and sculptures. As recently as 2009, a movie told her story.
Historians have long considered the female pope fictitious. But Michael Habicht of Flinders University, South Australia, thinks ancient coins suggests she was real after all. Writing in a new book, Pope Joan, he said monograms on the silver coins indicate her existence.
"In the beginning, I also believed that the story of Joan was mere fiction, but when I did more extensive research, more and more, the possibility emerged that there was more behind the story," Habicht told Live Science. "The coins really turned the tables in favor of a covered-up but true story."
The small coins, he said, bear an unusual monogram that doesn't match up with those of Pope John VIII, who led the church from 872 to 882. "The monogram that can be attributed to the later John VIII has distinct differences in the placing of letters and the overall design," Habicht said.
He pointed out an apparent gap in certain papal history accounts. Some sources, he told Live Science, point to another Pope John—who may have really been Pope Joan—heading the Catholic Church from 856 to 858.
Unfortunately for Habicht, other academics disagree. "[He] misdates the sequence of ninth-century popes. There is absolutely no doubt or confusion that Sergius II reigned 844 to 847, Leo IV 847 to 855 and Benedict III 855 to 858," Thomas Noble, Andrew V. Tackes professor emeritus at the University of Notre Dame, told Newsweek. "There is no room for Joan, although [some traditions] tried to put her in the Benedict slot."
The coins Habicht examines for his book, Noble said, are hardly evidence of a papal cover-up. "That coin is John VIII," which Habicht would have known if he had looked up the definitive literature, he noted. The "coins prove nothing…[and] Habicht's tortured reasoning does not hold up."
"Absolutely no responsible historian believes Joan existed," Noble said.