N Korea Says It Will Not Join Talks Amid Food Crisis Until U.S. Drops Hostilities
Despite a food shortage the North Korean government has described as the "worst" it's experienced in a decade, the East Asian nation will not enter into diplomatic talks with the U.S. as Deputy Secretary of State Wendy Sherman expressed sympathies for the North Korean people on Friday.
Tensions have been high between North Korea and the U.S. for decades, as Washington continues to support South Korea in a conflict between the two rival nations that never formally ended—although an armistice agreement was reached in 1953.
Amid the COVID-19 pandemic, North Korea said earlier this month that it's facing a severe food shortage, but the government, led by Supreme Leader Kim Jong Un, remains unwilling to dialogue with the U.S. unless it drops its hostilities toward the country.
"We all feel for the people of the DPRK [Democratic People's Republic of Korea], who are indeed facing all the most difficult circumstances given the pandemic, and what it means as well for their food security," Sherman told reporters in Seoul, South Korea on Friday, the Associated Press reported.
"We only hope for a better outcome for the people of the DPRK," the diplomat added.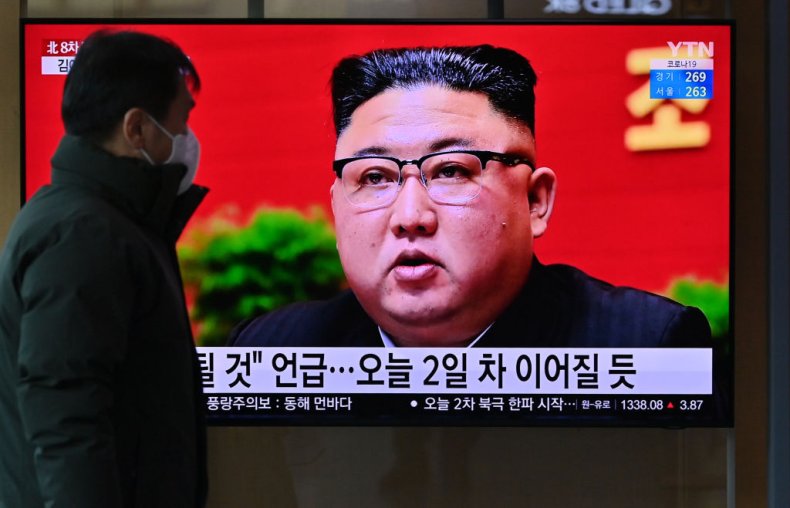 North Korea's trade with primary partner China dropped by more than 85 percent in the first six months of 2021, according to Chinese customs data released earlier this month and first reported by South China Morning Post. The overall amount fell to just under $57 million, which marks the lowest level seen since China began releasing the data two decades ago in 2001. The sharp dip in trade, as North Korea has shuttered its borders in a bid to combat COVID-19, appears to have exacerbated a growing food shortage.
Rodong Sinmun, North Korea's official newspaper, reported on Friday that successful farming has become a "life or death" issue in the country, according to South Korea's The Korea Herald newspaper.
"All citizens living in this country should provide every possible support while regarding good farming as a life-or-death matter that determines the fate of themselves and their children as well as that of their country," the North Korea newspaper warned. It cited the "lessons learned from last year" to reiterate the point.
Meanwhile, the U.S. seeks to reopen dialogue with North Korea regarding its nuclear program. The Asian nation has long been developing and expanding a nuclear arsenal in a bid to keep the U.S., South Korea and other Western nations at bay. Regional experts have said that Kim and his regime view the nuclear weapons as integral to their survival and are highly unlikely to let them go without substantial concessions from the U.S. and South Korea.
Former President Donald Trump attempted to approve ties with North Korea. He met face-to-face with Kim on three occasions to discuss the possibility of denuclearization and bringing a formal end to the Korean War. Trump became the first sitting U.S. president to step foot into North Korea in June 2019 as the two leaders met at the border of South and North Korea.
Although Trump repeatedly touted his close personal relationship with Kim, saying that they exchanged "love" letters, the discussion brought little if any change to the tense U.S. relationship with North Korea.
The administration of President Joe Biden has thus far appeared to return to a more traditional foreign policy approach toward the East Asian nation while expressing a desire to reopen dialogue about denuclearization.
Newsweek reached out to the State Department for comment.