N64 Classic: 30 Games We'd Like to See on the Hypothetical Console
Rumors are flying about a possible N64 Classic from Nintendo after a new trademark filing was discovered. The company has already released the NES Classic and SNES Classic, so the N64 is the next in line. The NES Classic included 30 games, while the SNES Classic had 21. It's hard to pick only 21 games, so here's our list of 30 N64 games we'd like to see on the N64 Classic.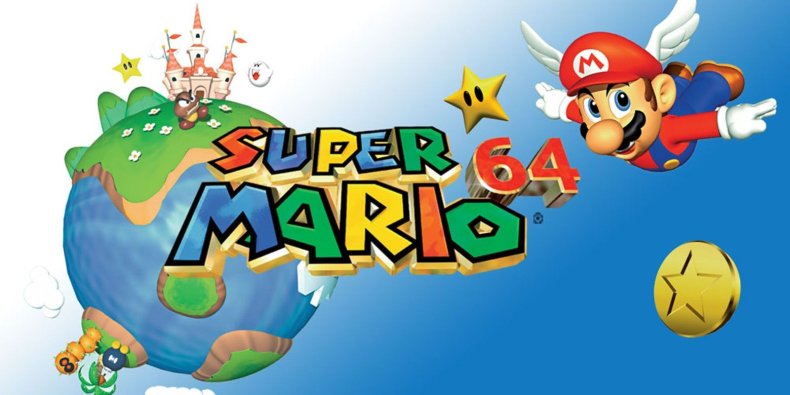 We've divided our list up into three groups. The first 10 games are the "Must-haves." These games are so iconic to the N64 and that generation of gaming they don't even need justification for why they should be included. The second group of 10 are games that would be great to see, but wouldn't break our hearts if they didn't make the cut. The final 10 are the wild picks; everyone has their odd favorites from this era, and these are ours.
N64 Classic Games Wish List
The Obvious Choices
These games should be a given for a hypothetical N64 Classic:
Super Smash Bros
Mario Kart 64
Super Mario 64
Star Fox 64
F Zero X
The Legend of Zelda: Ocarina of Time
The Legend of Zelda: Majora's Mask
Banjo-Kazooie
Mario Party
GoldenEye 007
These Would Be Nice
Everyone has their favorite Mario Party game and mini-games, so including all three on the N64 would be fun. Mario Tennis and Golf offer the ability to get sports games on the console. The two Tony Hawk games are some of the highest rated games of all time, but getting the licensing for the songs might be difficult. Fun history fact: Tony Hawk's Pro Skater 3 was the last game released for the N64.
Mario Party 2
Mario Party 3
Mario Golf
Mario Tennis
Tony Hawk's Pro Skater
Tony Hawk's Pro Skater 2
Kirby 64: The Crystal Shards
Pokémon Stadium
Paper Mario
Donkey Kong 64
Personal Favorites
These games would be amazing to see, but might be difficult due to licensing (like the Star Wars games or NFL Blitz) or ratings issues (Perfect Dark was rated M). Also, some aren't the most exciting games, and would serve more of a niche audience. I love Harvest Moon 64, but others might not be so excited by that game's inclusion. Diddy Kong Racing is also a great game, but there are other racing games that deserve inclusion over DKR.
Star Wars: Episode 1 Racer
Star Wars: Shadows of the Empire
Perfect Dark
Harvest Moon 64
Pokémon Snap
WCW/nWo Revenge
Castlevania
NFL Blitz
Diddy Kong Racing
Yoshi's Story
That's our list of 30 games for the N64 Classic. What do you think? Any games we missed that you would want included? Let us know your thoughts in the comments section below.