NAACP Accuses Comcast of "Attack" on Civil Rights Act in Byron Allen's $20 Billion Discrimination Lawsuit
The NAACP, the United States' oldest civil rights organization, has weighed in a $20 billion racial discrimination suit between Comcast and Byron Allen's Entertainment Studios facing the Supreme Court, according to Deadline Hollywood.
A statement from the NAACP reads in part, "Although the NAACP takes no position on the underlying dispute, we have decided to take the lead on this issue. We urge Comcast to cease its attack on Section 1981 of the Civil Rights Act of 1866; a bedrock civil rights statute that has been in place for more than 150 years."
Section 1981 prohibits discrimination on the basis of race, color and ethnicity when making and enforcing contracts. It applies to all private employees and labor organizations and prohibits retaliation.
Allen, who is African American, contends that Comcast and Charter both violated the Civil Rights Act after he attempted to get the cable systems to carry his networks. They were already available on other systems, such as Dish and DirecTV. Since Entertainment Studios is fully minority-owned, Allen believes race plays a factor in their decision.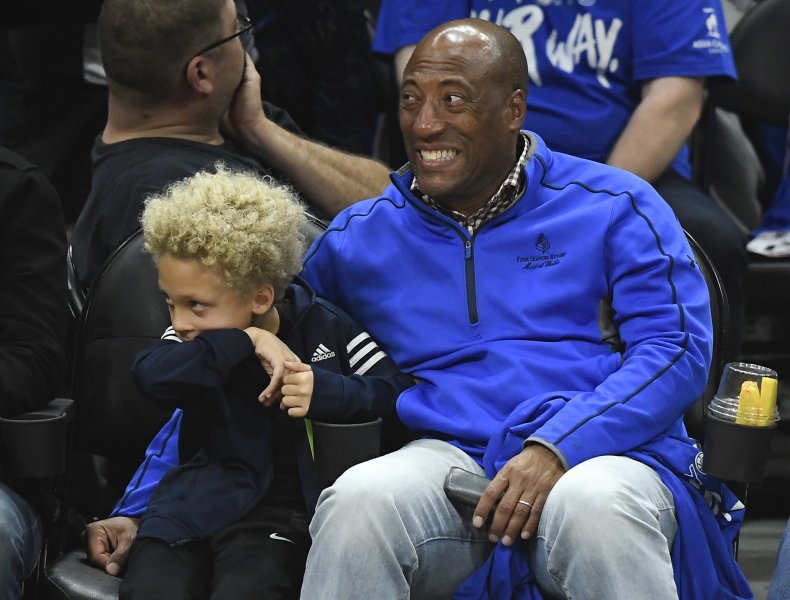 Urban Intellectuals reports that in the past, Allen has named the NAACP in a $10 billion lawsuit for taking donations from corporations like Comcast, claiming the group was helping major companies cover up discriminatory practices. He also sued AT&T, who chose to settle.
Comcast responded to the NAACP's statement by saying, "This case arises from a frivolous discrimination claim that cannot detract from Comcast's strong civil rights and diversity record or our outstanding record of supporting and fostering diverse programming from African American owned channels."
However, the Department of Justice filed a brief this past August providing a different point of view on Section 1983. They state that since making a contract is the same as entering a contract, "a person does not enjoy 'the same right' guaranteed by Section 1981 if race prevents her from entering a contract that a similarly situated white person would have entered. And the inverse is also true."
Now, Entertainment Studios must prove that race is the only reason why their networks were not picked up by Comcast. In a guest column on Deadline, Allen wrote, "The impact, of course, is to make it much, much harder for me and other Americans, today and in the future, to secure economic inclusion."
"Even if Comcast wins in the U.S. Supreme Court, Comcast will lose in the court of public opinion, which you will find to be very costly and completely unnecessary," Allen said to Comcast executives.
The case is scheduled to go before the court on November 13.
Correction 9/30, 2:30 p.m.: The headline for this story originally misstated how much the lawsuit was for.