NAACP Calls for Louisiana Teacher's Firing After Using N-Word on Facebook Post
The Louisiana National Association for the Advancement of Colored People (NAACP) is calling for the firing of a local teacher after she allegedly used the n-word in a Facebook post.
Julie Colley, a teacher at Ossun Elementary School in Lafayette, allegedly used the anti-Black slur while commenting on a post in a Facebook group called "Whatz Goin On in Acadiana". Acadiana is the name of the state's southern region containing 22 parishes. The region is known for its French, Creole and Cajun cultural influence.
The post mentioned a back-to-school giveaway in an urban part of Lafayette. In response to the event's scheduled time, Colley allegedly commented, "Im not going at 6:30. Cameron St? That's [n-word]ville after dark lol." Her alleged comment was captured in screenshots that have since been shared on social media.
The original post has since been deleted from the group's page.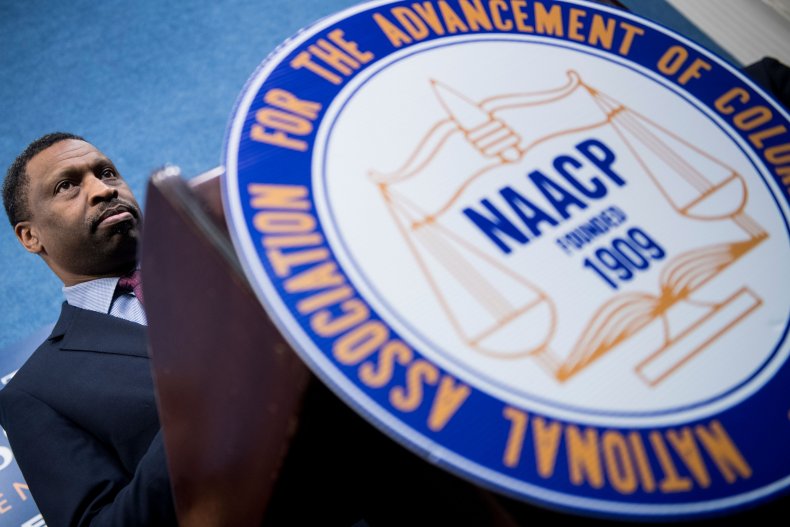 Colley reportedly works as a tutor and the in-school suspension facilitator at the elementary school.
In response, the state NAACP called for Irma Duplechain Trosclair, superintendent of the Lafayette Parish School System, to remove Colley from her position.
, especially Black and Brown, Indigenous, and immigrants or from any ability to continue to teach this mentality to innocent students trusted in her care," Marja Broussard, vice president of the Louisiana NAACP, said in a statement.
"Especially since history has proven the school-to-prison pipeline is perpetuated by this racist ideology Ms. Colley so comfortably displayed to all of the world—that Blacks will always be the 'N-word,' and only worthy of enslavement, prisons and torn-down businesses on the North Side of town, and where it's too dark for any human dignity after 6:30 p.m." the statement continued.
The NAACP has also called on Trosclair to institute racial and cultural diversity training for all staff. The organization demanded that the superintendent also take steps to ensure that schools have more racially diverse staffs, leadership teams and student bodies.
"[The Lafayette Parish School System (LPSS)] is aware of this situation and is conducting a thorough investigation into the matter. Because this is a personnel issue, no further information will be shared," LPSS Public Information Officer Allison Dickerson said in a statement.
Ossun Elementary School, which is located in the city's north side, is predominantly Black. The school's student body is 47.3 percent Black, 35.2 percent white and 12.8 percent Hispanic, according to School Digger, a website that evaluates schools.
Newsweek contacted Ossun Elementary School for comment but did not hear back in time for publication.