Will Jussie Smollett Win An NAACP Image Award? Controversial Actor Could Take The Stage Saturday
Jussie Smollett could win an NAACP Image Award in a giant turnaround from his mixed reputation at the start of the week.
Smollett has maintained his innocence through months of charges and police statements that he'd faked a potential hate crime, where he claimed two men put a noose around his neck and threw bleach on him while yelling racial and homophobic slurs. Here's everything we know about the awards show and Smollett's attendance.
What Are The NAACP Image Awards?
The NAACP awards are an awards ceremony focused on television, movies, music and literature hosted by the National Association for the Advancement of Colored People. This year is the awards show's 50th anniversary.
Who Is The Host?
Anthony Anderson is this year's host, and he's spoken positively of Smollett's attendance. "I hope to see him here," Anderson, who starts on Black-ish, told Variety Wednesday. "I hope he wins. I'm happy for him that the system worked for him in his favor because the system isn't always fair, especially for people of color."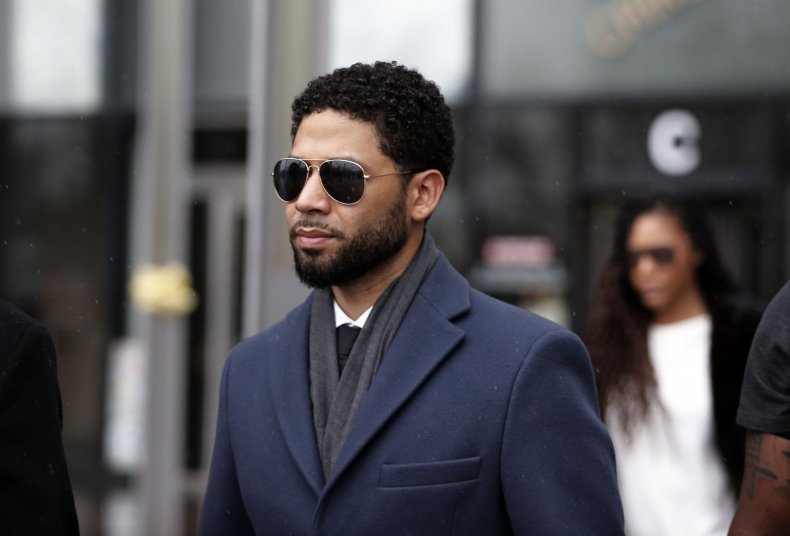 What Is Smollett Nominated For?
Smollett is nominated for "Outstanding Supporting Actor in a Drama Series" for his role on Empire. Smollett plays Jamal Lyon, who has been a part of the series since the first episode in 2015.
Will He Be In Attendance?
Smollett did not immediately respond to Newsweek's request for comment on if he would be in attendance. Smollett, however, was seen arriving at Los Angeles International Airport on Thursday morning. The awards take place in Los Angeles, so it won't be too surprising if Smollett shows up at the show.
Where Does Smollett's Case Currently Stand?
All charges against Smollett were dropped by Chicago State's Attorney Kim Foxx on Tuesday. Along with that, Smollett's record was expunged. Both Chicago Mayor Rahm Emanuel and the Chicago Police Department expressed their disappointment in Foxx's decision, and called a lack of justice in the dropped case.
President Donald Trump called for a federal investigation by the FBI and U.S. Department of Justice on Thursday morning via Twitter, seemingly saying Trump requires further proof Smollett didn't fake a crime after all.
When Do The Awards Air?
The awards ceremony will air live on Saturday night at 9 p.m. ET. They can be streamed on TV One.