NAACP: Would Be 'Highly Political and Racist' to Oust Florida Superintendent Criticized for Parkland Shooting Response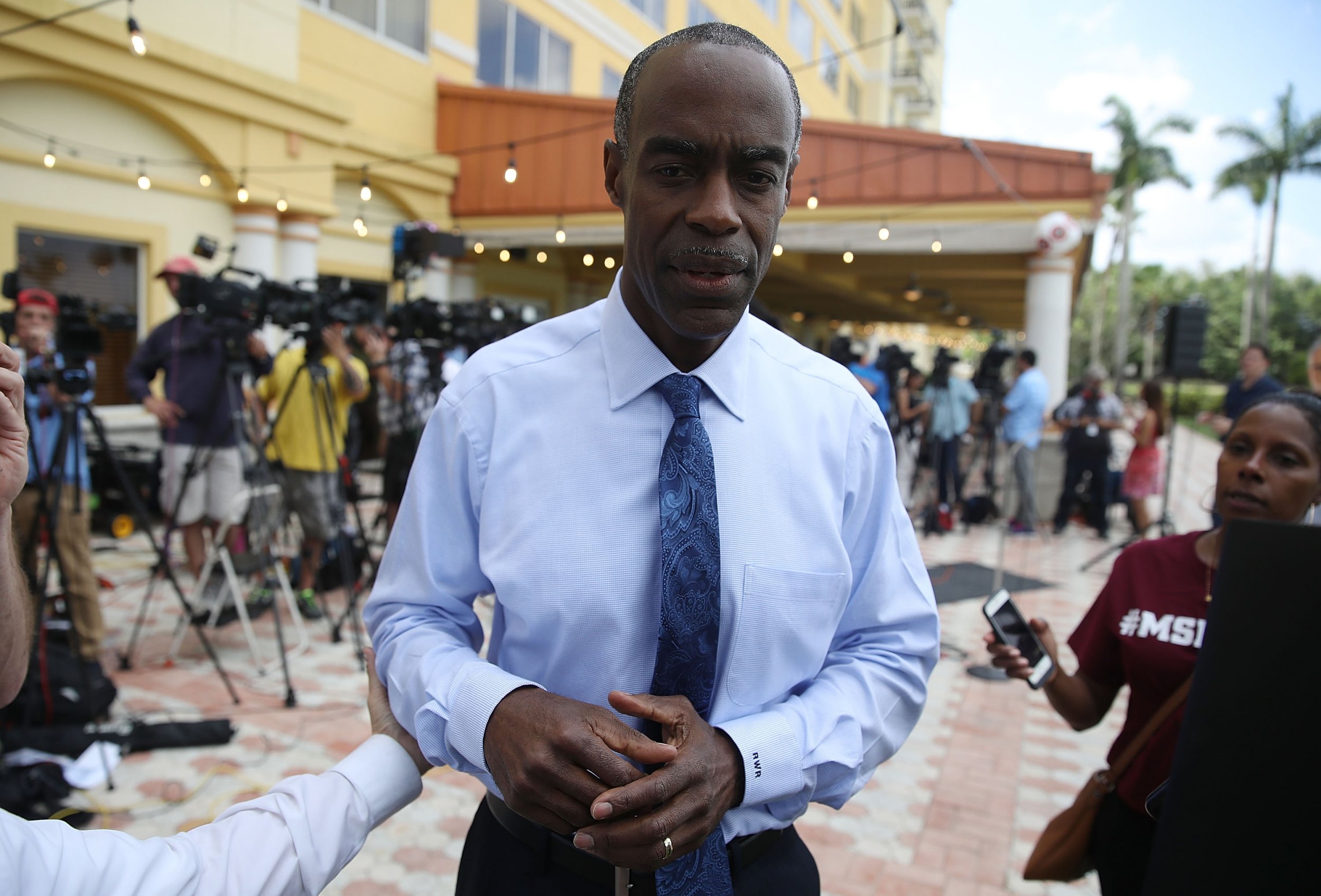 Before the one-year anniversary of the shooting at Marjory Stoneman Douglas High School, in Parkland, Florida, the NAACP warned that actions taken against Broward Schools Superintendent Robert Runcie would be considered "highly political and racist."
Adora Obi Nweze, president of NAACP Florida State Conference and member of the national NAACP board of directors, told the South Florida Sun-Sentinel that actions that sought to remove a black superintendent would be "an extreme overreach, highly political and racist." Nweze explained that the NAACP issued the statement out of concern over Florida Governor Ron DeSantis's recent comments.
On January 30, DeSantis said school board members could be held accountable for the February 14 shooting that claimed the lives of 17 students and faculty members. He told the Orlando Sentinel that he didn't believe he had the power to oust Runcie because he was appointed by the school board members.
"There seems like there is something new that happens every day where someone is not being listened to," DeSantis said. "There may be options where we can look at accountability there, but it will be different than me saying the superintendent is out."
Nweze said she strongly encouraged DeSantis to reconsider removing school board members that would pave the way for the removal of Runcie. The school board is responsible for hiring and firing the superintendent and the Orlando Sentinel reported Runcie's supporters were divided five to four.
Since the shooting, Runcie has been criticized for failing to see warning signs about confessed shooter Nikolas Cruz, and for policies that allowed him to go undetected in the school system and inadequately establishing additional security in the aftermath.
Several family members of victims of the shooting responded on social media to the NAACP's comment about Runcie, claiming that race had no place in the conversation.
Fred Guttenberg, whose daughter Jaime was killed, tweeted that the NAACP should not make Runcie's potential removal about his skin color because "this is about superintendents." He added that 17 people were "murdered on his watch," and although he supported Runcie at first, Guttenberg said he needed to resign.
Meadow Pollack was also killed during the shooting, and her father, Andrew Pollack, retweeted Guttenberg's message and offered one of his own. He denied that criticism of Runcie was political or racist, and said concern over his ability to lead is for the safety of every teacher and student in the county.
"To suggest his competency can't be questioned is, in fact, racist," Pollack added.
Cameron Kasky, who was a student at the Parkland high school and co-founded the March for Our Lives, also voiced his support for Runcie being fair game for criticism.
"Getting Superintendent Runcie removed is in absolutely no way a racist notion," Kasky tweeted. "No matter who you are, if your lies and deception are putting thousands of children in danger, you've gotta go."
However, not everyone wants to see Runcie out of a job, and at Tuesday's school board meeting, some vocalized support for the superintendent. Wayne Barton told WFOR that Runcie's done a "good job" and added, "Parkland parents don't speak for all of Broward County."