NAACP Says Trump Administration Discriminated Against Haitians In New Lawsuit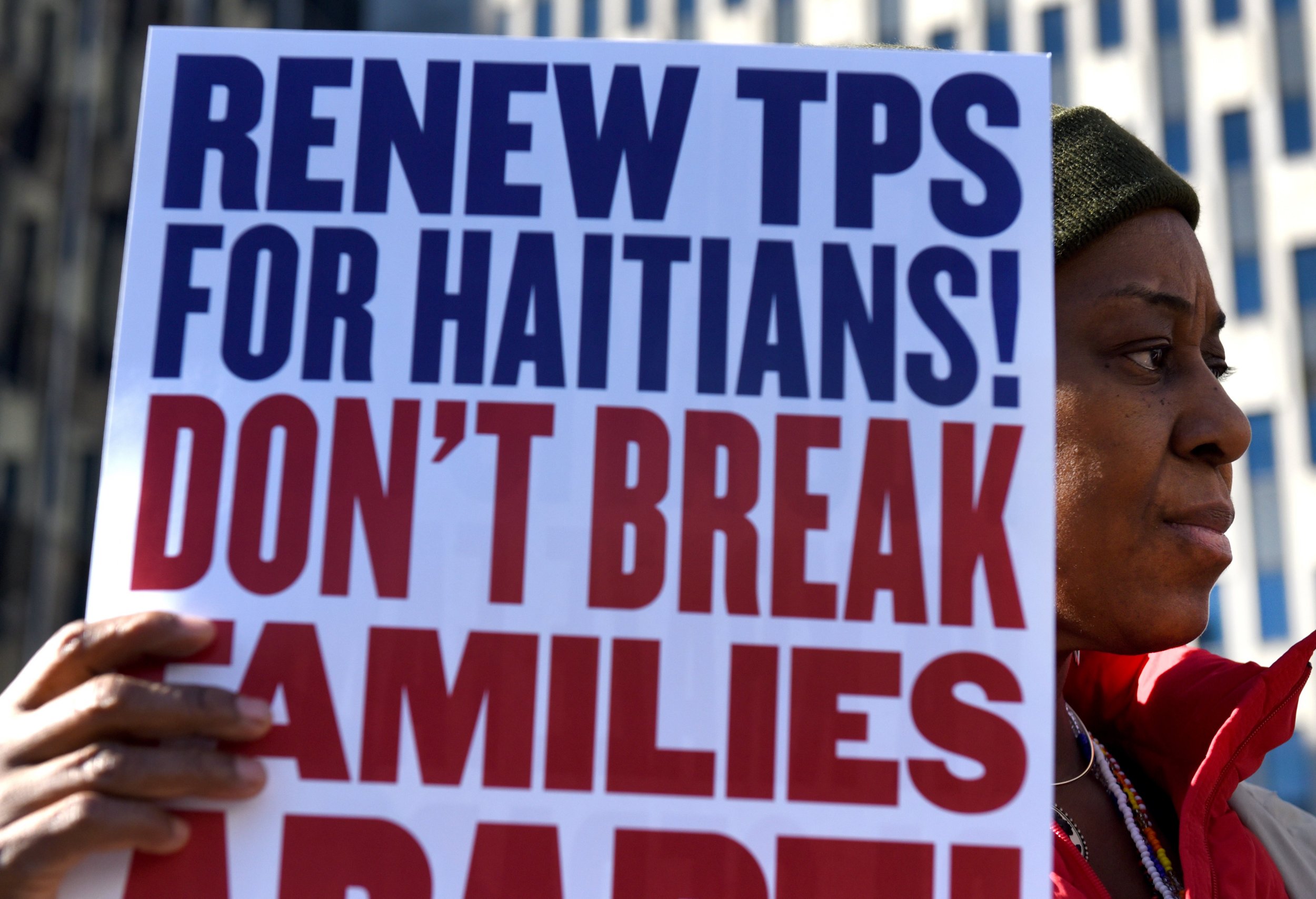 The NAACP is suing the Department of Homeland Security alleging that its decision to rescind temporary protected status for Haitian immigrants was "infected by racial discrimination."
The Trump administration announced plans to end protected status for Haitians in 2019 but in light of the president's recent "shithole" comments, the lawsuit filed by the NAACP Legal Defense Fund Wednesday argues intentional discrimination toward immigrants of color.
"The action by the Department of Homeland Security to rescind TPS status for Haitian immigrants is clearly racially motivated," Derrick Johnson, NAACP President and CEO, said in a statement. "The U.S. Constitution prohibits singling out certain immigrants for harsh treatment based on their skin color and/or ethnicity. But more than that, basic fairness militates against this draconian action taken by DHS under the direction of President Trump."
Haitians received protected status following the devastating 2010 earthquake that killed thousands and ravaged the country. It is estimated that 46,000 Haitians live in the U.S. under temporary protected status.
Since the earthquake, Department of Homeland Security officials have decided that the "extraordinary conditions" in Haiti that allowed so many Haitians to require residence in the U.S. "no longer exist."
"Since the 2010 earthquake, the number of displaced people in Haiti has decreased by 97 percent," Elaine Duke, former acting secretary of homeland security, said in a statement. "Significant steps have been taken to improve the stability and quality of life for Haitian citizens, and Haiti is able to safely receive traditional levels of returned citizens."
President Donald Trump reportedly called Haiti, African countries and El Salvador "shithole countries" during a bipartisan meeting in January.
Trump's comments outraged Haitians, celebrities and members of Congress. Illinois State Senator Kwame Raoul said Trump's comments went beyond racism and reflect his "mental instability."
The complaint claims that Duke, and current Department of Homeland Security Secretary Kirstjen Nielsen, violated the constitution by removing protected status for immigrants. The complaint also says that the Department of Homeland Security's efforts to gather crime data related to Haitians with protected status is based "on false anti-Black stereotypes about criminality and exploitation of public benefits."
"Governmental decisions that target people based on racial discrimination violate our Constitution," said Sherrilyn Ifill, President & Director-Counsel of the NAACP Legal Defense & Educational Fund, Inc. "The decision by the Department of Homeland Security to rescind TPS status for Haitian immigrants was infected by racial discrimination."
Despite having called Haiti a "shithole," the president still wants to send Haitians back. The lawsuit says the country is "ill-prepared" to receive them.
Earlier this month, the Trump administration sent out a statement saying that El Salvador was too dangerous for Americans to visit yet he plans on deporting more than quarter-of-a-million Salvadoran refugees who have lived in the U.S. for years with temporary protected status.