NAACP Tells Trump To Stay Away From Civil Rights Museum Opening Because He Created 'A Racially Hostile Climate'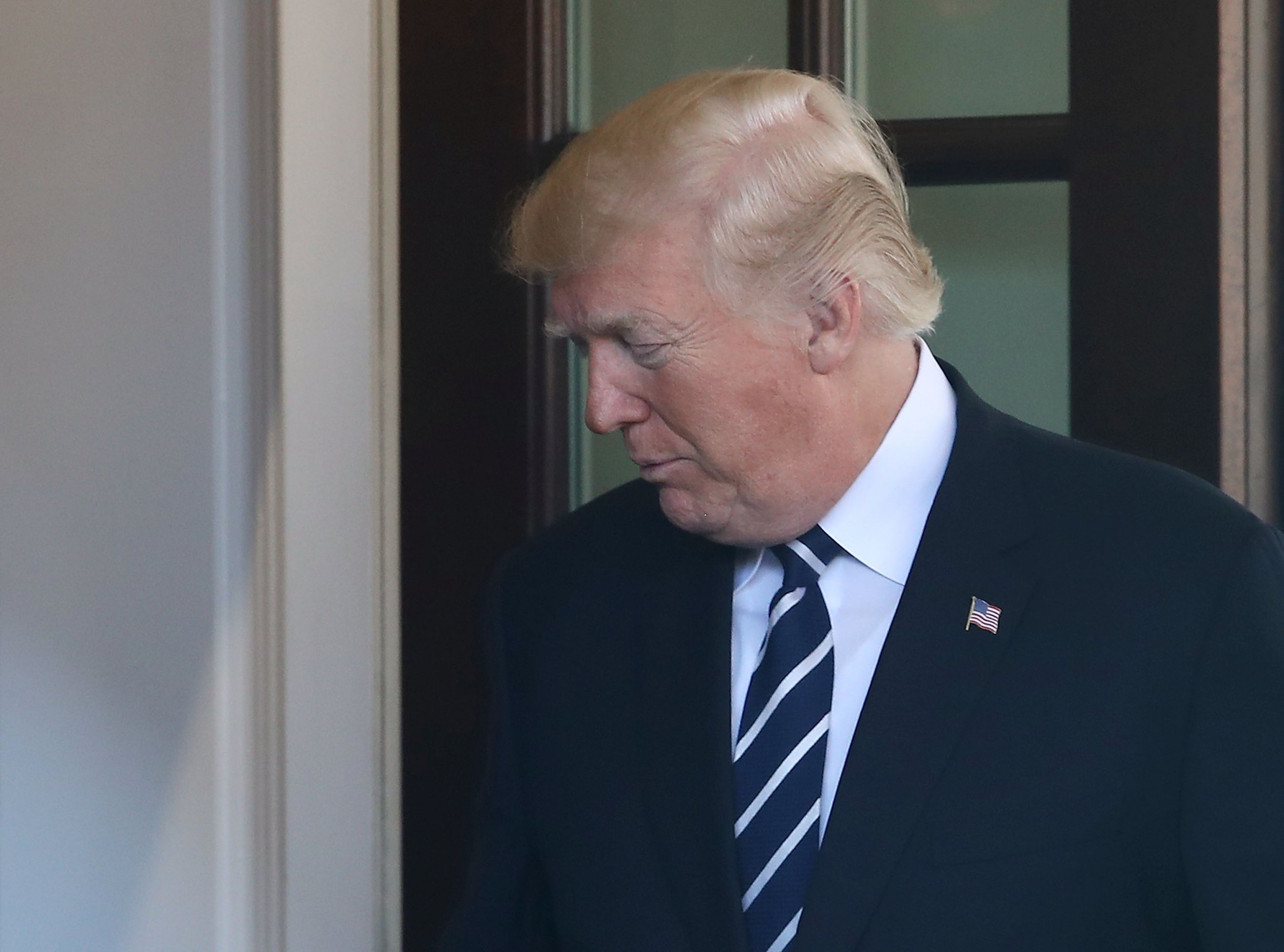 The NAACP has suggested President Donald Trump should stay away from the opening of a civil rights museum in Mississippi because he has "created a racially hostile climate in this nation."
The president is set to attend the Museum of Mississippi History and the Mississippi Civil Rights Museum in Jackson, Mississippi, this weekend—a move that has been slammed by the organization.
"President Trump's statements and policies regarding the protection and enforcement of civil rights have been abysmal, and his attendance is an affront to the veterans of the civil rights movement," Derrick Johnson, NAACP president and CEO, said in a statement.
"He has created a commission to reinforce voter suppression, refused to denounce white supremacists, and overall, has created a racially hostile climate in this nation," Johnson added.
The NAACP's view has been shared by a number of other civil rights activists, who have suggested they will be boycotting the museum opening, while protests are also planned against the president's visit.
Speaking on Saturday about the planned protests against Trump's visit to the museum, White House Press Secretary Sarah Huckabee Sanders said, "I think that would be honestly very sad. I think this is something that should bring the country together to celebrate the opening of this museum and highlighting the civil rights movement and the progress that we've made," The Hill reported.
"I would hope that those individuals would join in that celebration instead of protesting it. However they have every right to protest it," she added.
Among the issues cited with Trump's visit to the museum is his refusal to immediately condemn white supremacists in the wake of a violent demonstration in Charlottesville, Virginia, that resulted in the death of a counter-protester last August, as well as his past silence on civil rights issues.
Recently, Trump's hostile views on the NFL protests against police brutality toward African Americans have also been at odds with voices from within the civil rights movement who back the protests.
Dr. Amos Brown, NAACP board member, San Francisco Branch President and native of Jackson, Mississippi, added, "As a freedom fighter and contemporary of Emmett Till, Trump's visit is an insult. He has never been a supporter of civil rights or equal opportunity or justice."
"He's been silent on civil rights issues, and his silence speaks volumes," Brown added.