Is the National Anthem Racist? California NAACP Wants It Gone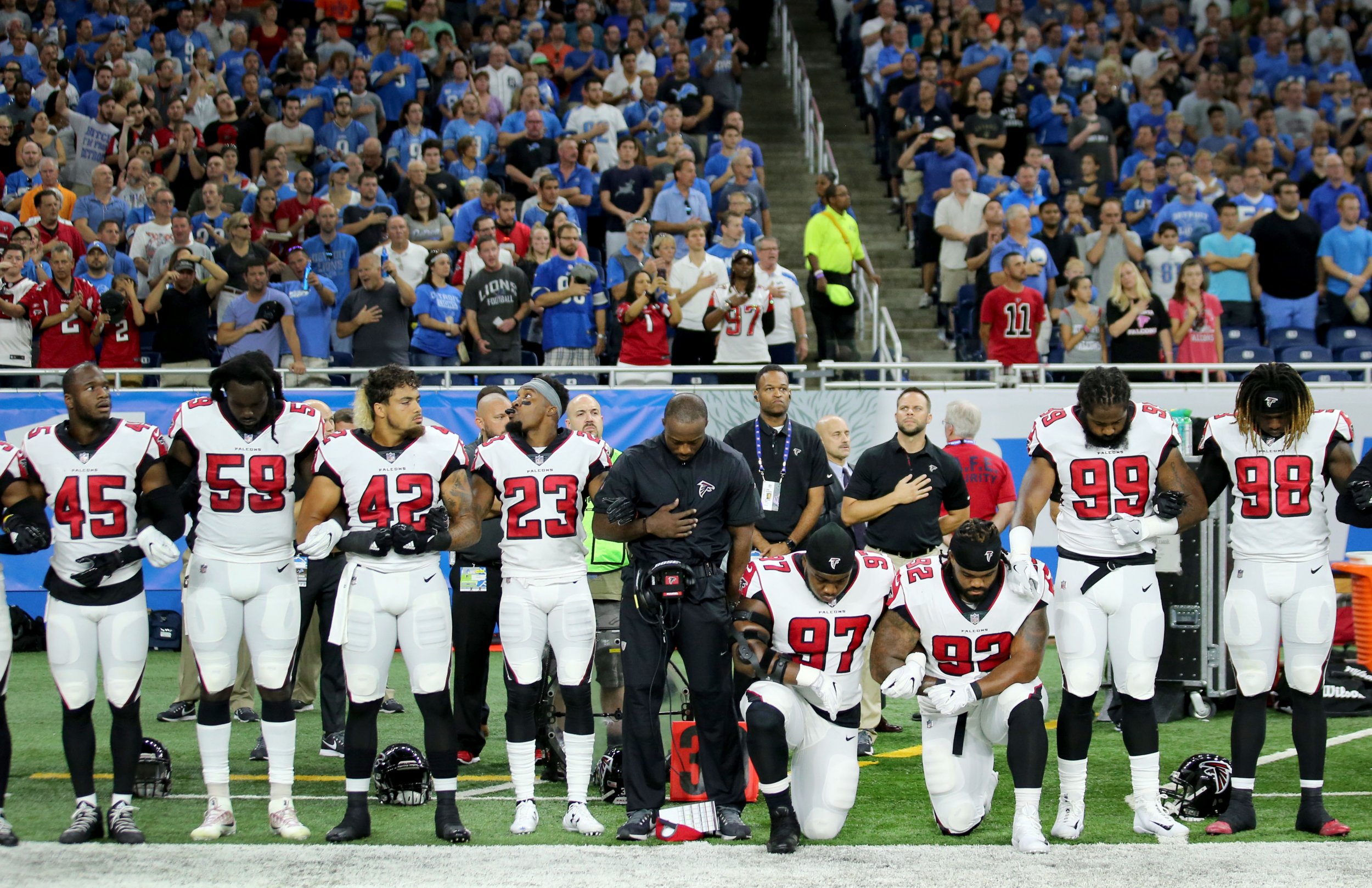 The California chapter of the National Association for the Advancement of Colored People is demanding that Congress get rid of the national anthem for lyrics it says are anti-black—the latest race-based dispute over the country's main secular hymn.
The group is pushing two resolutions through Congress that would do away with the national anthem—which they say is "one of the most racist, pro-slavery, anti-black songs in the American lexicon"—and find a replacement.
"This song is wrong; it shouldn't have been there, we didn't have it till 1931, so it won't kill us if it goes away," Alice Huffman, the president of the California NAACP told CBS13.
At issue is a couplet in the full version of "The Star-Spangled Banner" that reads, "No refuge could save the hireling and slave/From the terror of flight or the gloom of the grave."
Huffman said the lyrics celebrate the deaths of black slaves in their fight for freedom in the War of 1812. Historians have argued about the meaning of the couplet for years, with some suggesting that the line refers to its author, Francis Scott Key, rejoicing in the massacre of former slaves who took the side of the British.
It is unclear if Key was making a racist reference. Key, who fought in court to help slaves, also opposed abolition, owned slaves and once remarked that blacks were "a distinct and inferior race of people, which all experience proves to be the greatest evil that afflicts a community."
In September, vandals in Baltimore defaced a monument of Key by covering it in red paint and the words "racist anthem."
Key wrote the poem "The Star-Spangled Banner" in 1814 to honor American troops who withstood a British attack on Fort McHenry during the War of 1812 ("their flag was still there"). The poem became the national anthem under President Herbert Hoover, almost 117 years later.
The lyric in question is not part of the song that has played before sporting events, but that, of course, hasn't prevented the national anthem from being a symbol of racial prejudice. San Francisco 49ers quarterback Colin Kaepernick started a nationwide conversation on the anthem last year when he knelt to protest police brutality.
"We owe a lot of it to Kaepernick," Huffman said. "I think all this controversy about the knee will go away once the song is removed."
The NAACP has announced its support for Kaepernick in a separate resolution, which would condemn President Donald Trump, who has called for the NFL to fire the "son of a bitch" players who fail to stand for the anthem. He even encouraged fans to leave, like Vice President Mike Pence, when players kneel during the anthem.
"I don't think you can disrespect our country, our flag, our national anthem," Trump said at a September press conference.