Former Chicago police officer Jason Van Dyke faces the possibility of early release from prison after being convicted in October 2018 of the 2014 shooting death of Black 17-year-old Laquan McDonald, leading to calls from the NAACP that Van Dyke should now face federal charges in connection to the death.
Van Dyke was initially sentenced to 81 months, but he may see an early release on the grounds of good behavior after serving only 39 months, according to Chicago's WGN. A rally in downtown is planned for Thursday, the day Van Dyke is scheduled to be released, which has led some organizers and activists to urge a shutdown of the city's transit system due to possible disruptions connected to Van Dyke's release.
A letter sent Tuesday from NAACP President Derrick Johnson to Attorney General Merrick Garland says Van Dyke should be charged with a federal civil rights violation under the Deprivation of Rights Under Color of Law, according to the Associated Press. In connection with the case, an earlier Justice Department investigation of the Chicago Police Department led to a scathing report indicating that the department routinely engaged in excessive force and violated residents' rights, particularly those of minorities.
"Throughout our 113-year history, the NAACP has advocated for a fair and equitable justice system that holds those fully accountable for their actions," Johnson's letter was quoted by the AP. "We have seen unfair and inequitable favor given to law enforcement officers who unjustly take the lives of members of the Black community and have fought fervently in opposition to such favor."
Video footage of the 2014 incident shows Van Dyke shooting at the teenager 16 times, with many shots fired after McDonald was on the ground, and prompted citywide protests upon its release, the AP reported. Due to the case, Chicago's police superintendent was fired, the county's top prosecutor was voted out of office, and Chicago Mayor Rahm Emanuel was criticized over how he handled the case, leading to him not running for reelection.
Community organizer William Calloway, who is also urging federal charges for Van Dyke, has made calls for changes to the city's police department, according to the Chicago Tribune. The changes he recommends are mandatory body cameras, every officer carrying Tasers and police vehicle dashboard cameras being consistently turned in.
"They're not keeping up with deadlines and milestones," Calloway was quoted by the Tribune. "I'm not sure what's going on with the federal judge or the independent monitor, but I believe the Chicago Police Department should be sanctioned more for failing to meet a lot of these deadlines."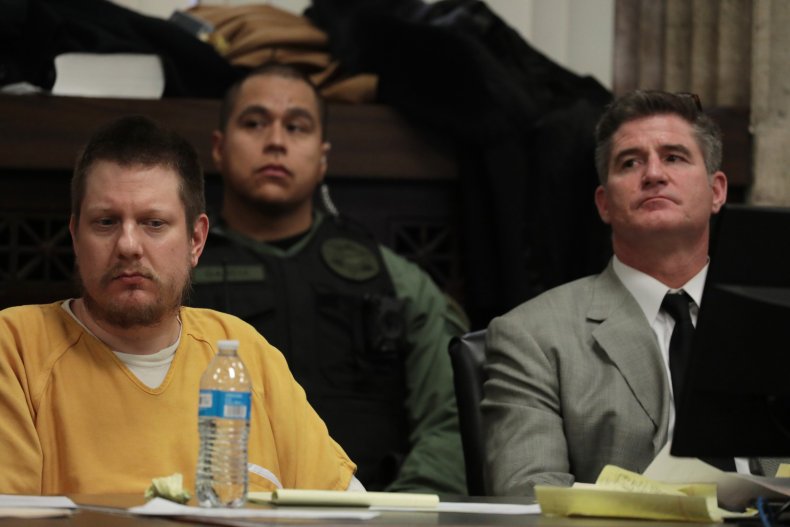 The Reverend Marvin Hunter, McDonald's great-uncle, said he believes that Van Dyke should have received a longer sentence, according to the AP. But Reverend Hunter is against charging Van Dyke in federal court.
"If you set this precedent of reconvicting people because you don't think he got enough time, then hundreds of thousands of Black men in Illinois alone could be harmed," Hunter was quoted by the AP. "They will use this case as a way to keep them incarcerated. This is a back door to perpetuate slavery. We should be very careful of this kind of precedent."