Nadiya Savchenko Ready to Run for President of Ukraine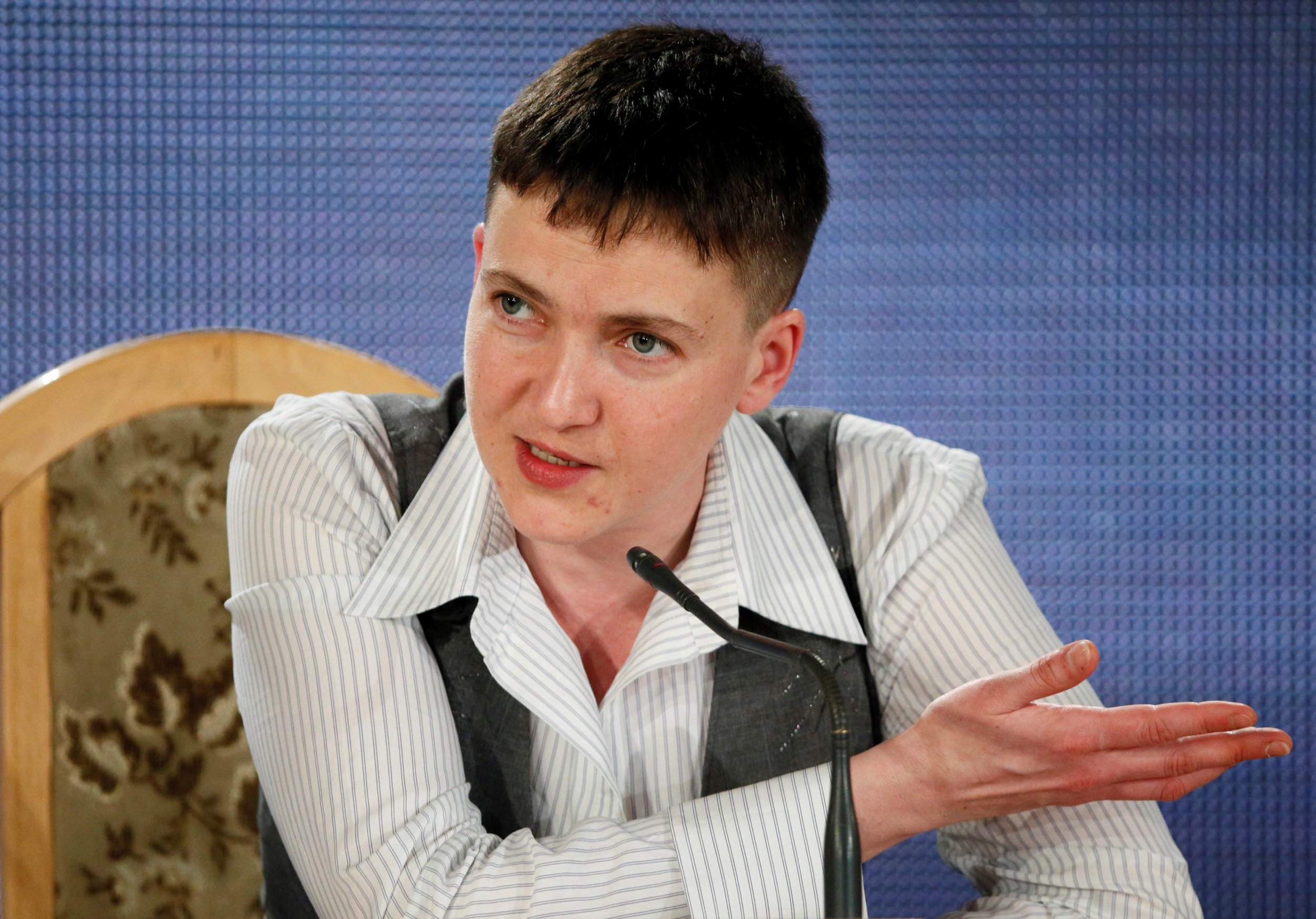 Ukrainian pilot Nadiya Savchenko, who was released by Russia earlier this week, has announced she is willing to run for president "if needed."
Savchenko spent nearly two years in Russian detention under allegations that she was complicit in the killing of two Russian journalists in eastern Ukraine in 2014. She denied the charges and accused separatists of capturing her and smuggling her out of her country, leaving her at the mercy of Russian authorities. Although a Russian court convicted her earlier this year, she was traded for Russian captives in Ukraine and returned to Kiev on Wednesday.
At her first press conference on Friday morning, Savchenko addressed a variety of questions from reporters under the banner of the opposition party Batkivshchyna, for which she became a member of parliament during her time in captivity. She is still a representative in Ukraine's parliament and said she would like to tour the world and bring attention to Ukraine's struggle.
"I think it will be a relatively work-intensive tour and, yes, I think of course the world will listen to Ukraine," Savchenko said during a live press conference on Ukrainian TV channel 112. She then took a swipe at neighboring Russia, which has backed separatists in Ukraine's east for two years and annexed the peninsula of Crimea from Ukraine.
"All countries in the world, especially Europe, ought to listen to one another because we are all neighbors," she said. "And if you have a neighbor with a rotten soul and a sick mind, then all of us who have a conscience must unite to stop such neighbors because they will not let us live."
Savchenko urged people to stop viewing Ukraine's conflict as a civil war or an insurgency and see it as a "Russian-Ukrainian war."
The parliamentary representative said she feared a much wider conflict may be necessary to bring Crimea back under Ukrainian control.
"I have felt that maybe there will be a Third World War and unfortunately this sinister hunch has not left me. If there is a Third World War, then Crimea will return [to Ukraine]," she added. Savchenko added that she thinks Crimea can return to Ukraine in a peaceful way, if all sides decide to recognize international law.
Asked if she was ready to use her popularity to run for president of Ukraine, perhaps once Petro Poroshenko's term in 2019 runs out, she said, "Ukrainians, if you need me to be president, then I will become president. In all honesty, I am not saying that I want to be. I love flying. But if needed, I will do everything to walk this path."