House Judiciary Chairman Jerrold Nadler threatened to hold Corey Lewandowski in contempt of Congress on Tuesday after the former Trump campaign manager refused to answer questions from Democratic lawmakers during his testimony before the panel.
"Mr. Lewandowski, your behavior in this hearing room has been completely unacceptable. It is part of a pattern of a White House desperate for the American people not to hear the truth," Nadler said after the committee ended their questioning session. "I've been asked several times today whether the committee will hold you in contempt. It is certainly under consideration."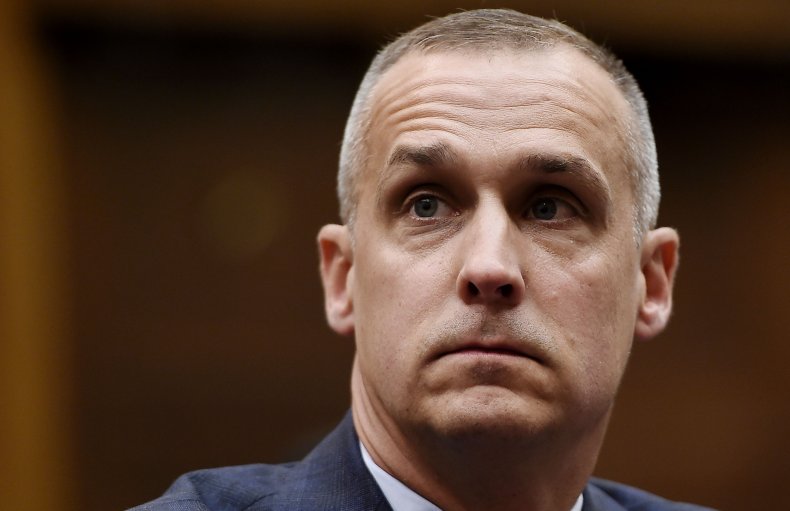 In his opening statement, Lewandowski condemned Democrats for allegedly selling Americans "a false narrative" about former special counsel Robert Mueller's report into possible collusion between Trump's campaign and Moscow officials during the 2016 presidential race. "What there has been, however, is harassment of the president from the day he won the election," he said.
Lewandowski also firmly defended his former boss and dodged questions asked by Democrats throughout the hearing. "The White House has directed me that I not disclose the substance of any conversations with the president or his advisers," he said.
"You're not going to stonewall me and my questioning!" Democratic congressman David Cicilline told Lewandowski, before later suggesting the former Trump campaign aide be held in contempt of Congress. Nadler echoed the threat after the hearing concluded.
Despite his frustrations at Lewandowski, Nadler strongly condemned the White House for limiting his testimony.
"There is a far more troubling contempt on display today, and that is President Trump's role in your refusal to answer questions," the lawmaker said. "The pattern of obstruction laid out in the Mueller report has not stopped."
The chaotic five-hour hearing did not yield any new information for the Democratic lawmakers, who have been conducting various sprawling investigations into the president and his finances, with some exploring possible obstruction and public corruption.
The Mueller report stated that Trump had directed Lewandowski to deliver a message to then-Attorney General Jeff Sessions in 2017 that asked him to reconsider his recusal and have Mueller limit the of scope of the Russia probe to exclude Trump's campaign. Democrats alleged that the move constituted an obstruction of justice and accused the White House of continuing to do so by telling Lewandowski not to answer questions about conversations he's had with Trump and other administration officials. Lewandowski has never served in the White House or Trump administration.
The White House also blocked two former White House aides — Rob Porter and Rick Dearborn — from testifying before the panel by invoking immunity claims. House Democrats are expected to challenge the immunity claims.