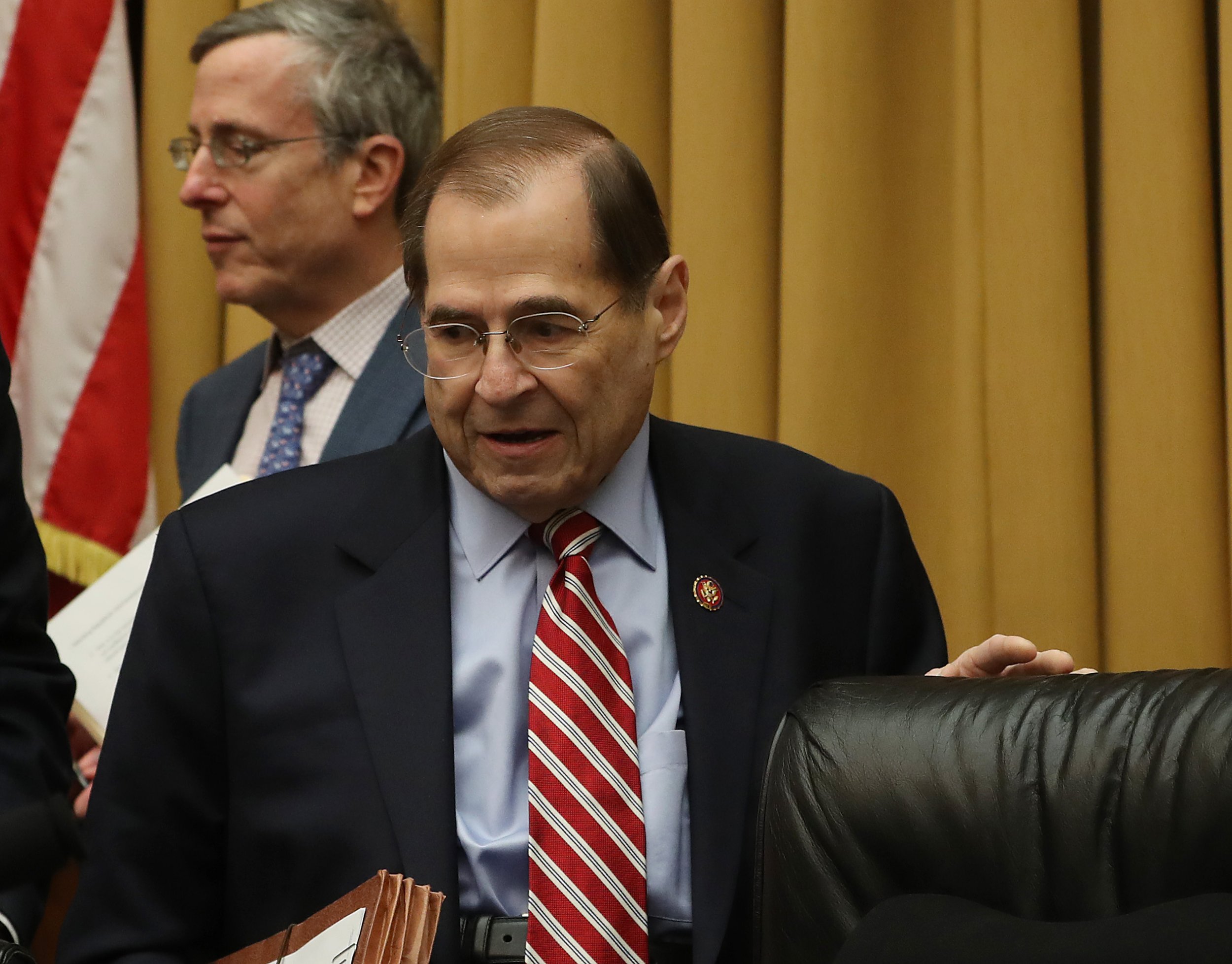 House Judiciary Committee Chair Jerry Nadler began a hearing on hate crimes and white nationalism on Tuesday by mentioning "hateful ideological rhetoric" coming from the U.S. in relation to last month's New Zealand mosque shooting before quickly pivoting to President Donald Trump.
In his opening statements at the hearing, which was scheduled to discuss the spread of white nationalism and hateful rhetoric on social media, Nadler talked about the ability of social platforms to spread hate.
"As the New Zealand attack showed, some hateful ideological rhetoric that originates in the United States is now used to inspire terror worldwide. Unfortunately, in a time when decisive leadership is needed, the president's rhetoric fans the flames with language that, whether intentional or not, may motivate and embolden white supremacist movements," Nadler said.
"We only need to look at the perpetrators of violence and hate to see the impact this rhetoric has had. For example, the New Zealand shooter declared that he supports President Trump 'as a symbol of renewed white identity and common purpose,'" Nadler said, citing a manifesto from the alleged shooter who killed 50 people in attacks on mosques in Christchurch. The White House has dismissed the reference to Trump in the manifesto.
Nadler also mentioned last year's Pittsburgh synagogue massacre, the Charlottesville, Virginia, white nationalist rally in 2017 and the 2012 attack on a Sikh temple in Milwaukee.
At the hearing, lawmakers discussed regulation of white nationalist content by major tech companies. Representatives from Facebook, the platform that the New Zealand shooter used to livestream his attacks, and Google were present to answer questions.
During Nadler's opening address he also talked about the Great Replacement theory, aracist conspiracy theory in white nationalist circles that white women are not having enough white children. Figures like Anders Breivik, who killed 77 people in a 2011 attack in Norway, have similarly expressed fixation with the birthrates of white children.
Hate crimes have risen in the U.S. for three consecutive years, according to federal data. An average of 250,000 hate crimes were recorded each year by Bureau of Justice between 2004 and 2015.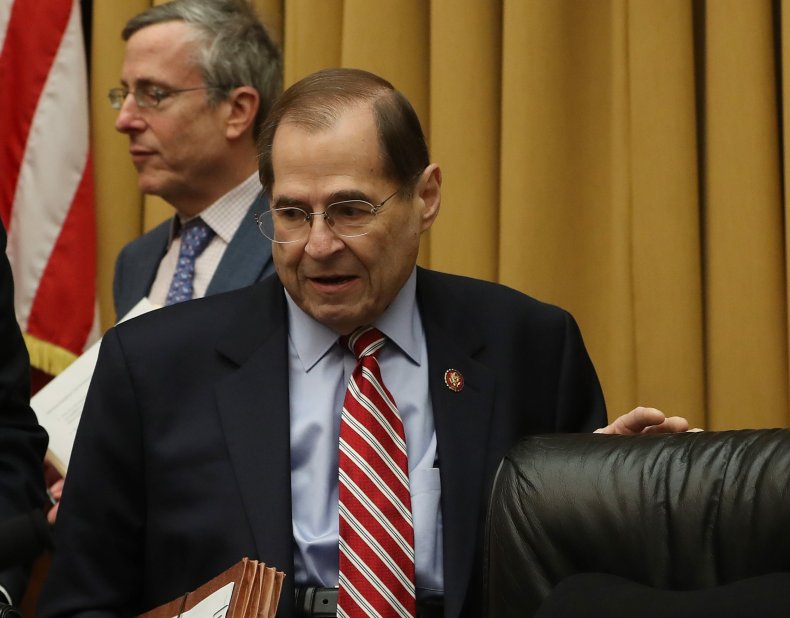 The ranking Republican representative on the committee, Doug Collins, also disavowed white nationalism in his opening remarks.
"I join every American who denounces hatred and violence wholesale. My Republican colleagues unanimously supported the resolution rejecting white nationalism and white supremacy this January, and we took action when the words of one of colleagues ran counter to our values," he said, speaking about the resolution to condemn Iowa Congressman Steve King, who seemed to endorse white nationalism in an interview with The New York Times. King, who was stripped of his committee positions for the remarks, has maintained that his comments were misconstrued but since posted racist sentiments on his social media accounts.
Saying that "American values share nothing ideologically with white nationalism," Collins spoke about ideologies of "racial, ethnic and cultural" superiority as a global issue, highlighting the violence caused by the Islamic State group in Iraq and China's use of internment camps to detain, by most estimates, more than 1 million Uighurs and other ethnic Muslim minorities.
"History has warned us racism and hate mobilize people for violence and oppression. Why haven't we learned these lessons?" he asked.