Trump Could Pull U.S. Out of NAFTA With Executive Order: Report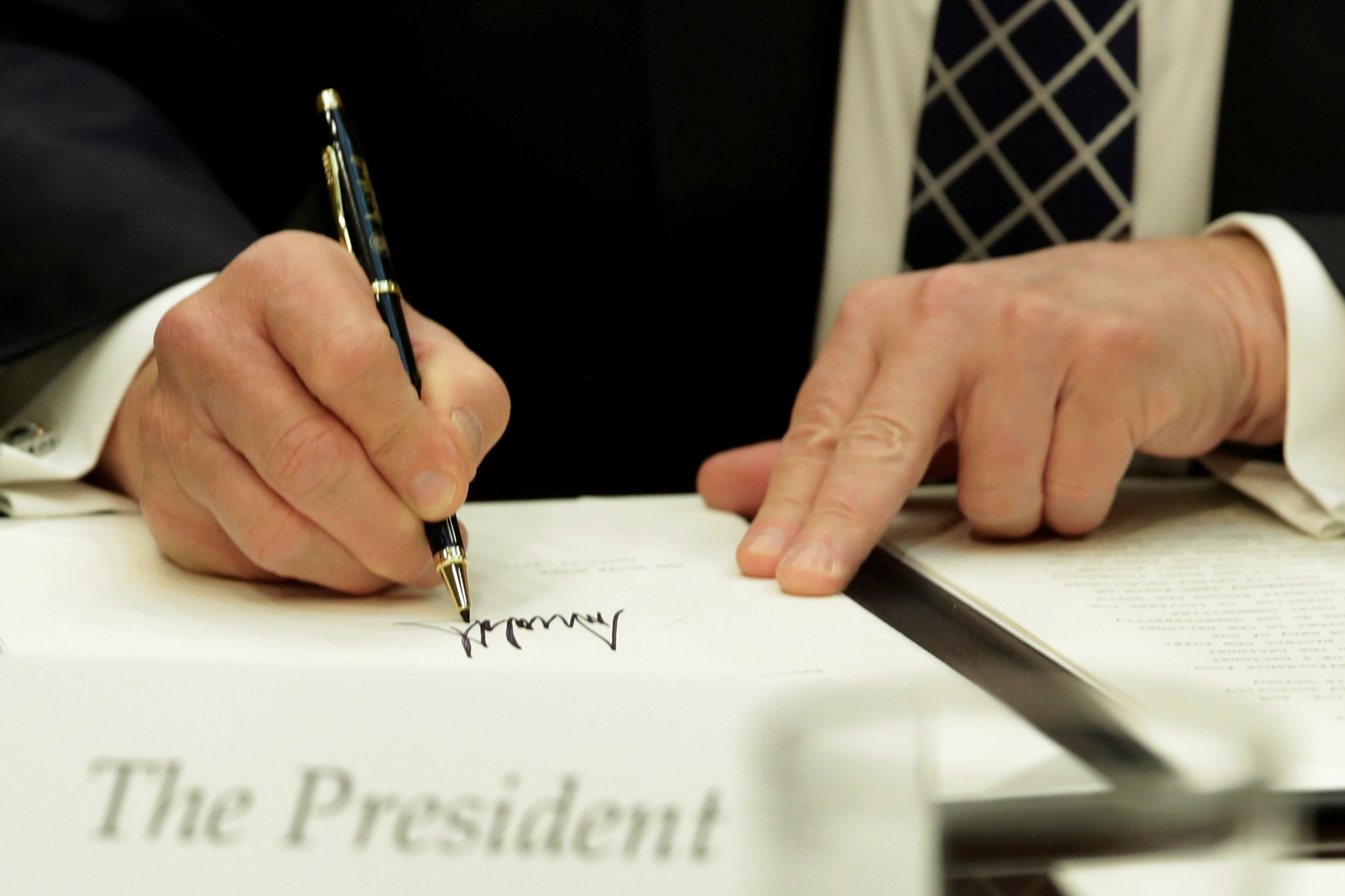 While on the campaign trail, Donald Trump repeatedly criticized the North American Free Trade Agreement (NAFTA) as hurtful to the United States economy, and now his administration is considering drawing up an executive order that could pull the U.S. out of the trade pact, unidentified White House officials told Politico for an article published Wednesday.
The report indicates that the order could come later this week or early next week, though the timing could change prior to its possible release.
According to Politico, the order was drafted by the head of the National Trade Council, Pete Navarro, and Trump's chief political strategist, Steve Bannon, and it's presently in the "final stages" of review.
Trump has routinely criticized the 1994 trade agreement that brought economies of the U.S., Mexico and Canada closer together and promised to rework it more in the U.S.'s favor, in an effort to bring jobs back to the country. He continued his push most recently during a speech in Kenosha, Wisconsin last week.
"NAFTA's been very, very bad for our country," Trump said. "It's been very, very bad for our companies and for our workers, and we're going to make some very big changes or we are going to get rid of NAFTA once and for all."
Three days after his inauguration in January, reports surfaced that Trump was sizing up an order to renegotiate NAFTA, but nothing concrete came from the White House until this week. Trump did, though, sign an order to pull the U.S. out of the Trans-Pacific Partnership trade deal.
On Tuesday, Trump may have signaled a move was on the horizon when he criticized Canada in a tweet, saying it was making business for dairy farmers in Wisconsin and other states "very difficult."
The possible NAFTA development comes as relations between the U.S., Canada and Mexico have declined over numerous issues, like trade and immigration. Mexico's foreign minister, Luis Vildegaray, said Tuesday that his country would try to block any attempts by the U.S. to place tariffs or hinder trade between the two nations, according to Reuters.
"If they are put forward, we'll have to act with absolute firmness, using all the political, diplomatic and obviously legal means at our disposal," Vildegaray said a foreign relations committee of Mexico's lower house of Congress.
The three countries are expected to hold talks on NAFTA later this summer.