Nairobi Embassy Attack Victims Feel Betrayed by the U.S.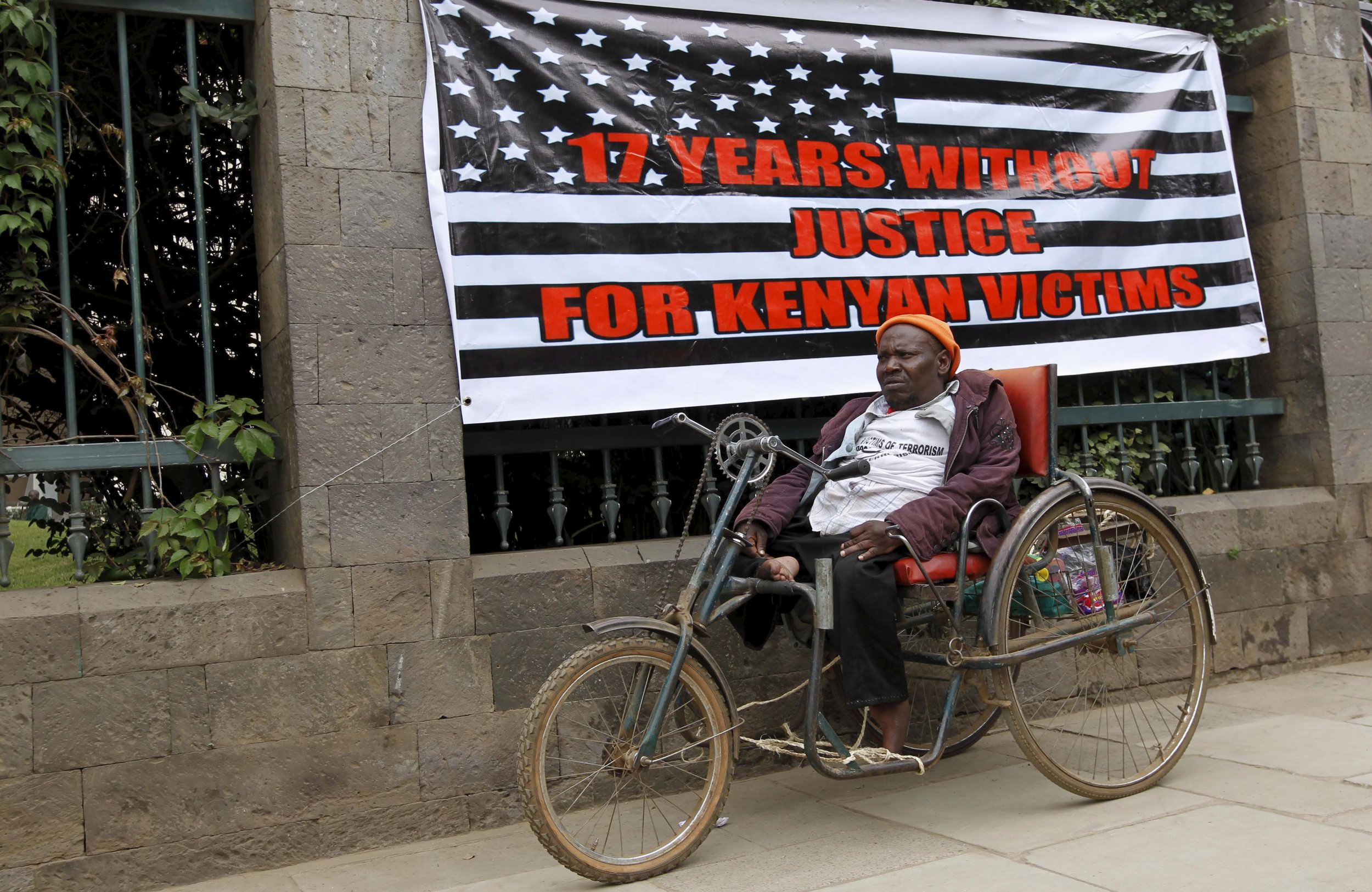 NAIROBI, Kenya—When President Barack Obama visited Kenya in July, Paul Lima and others wounded in the 1998 bombings of the U.S. embassies in Nairobi and Tanzania had high hopes that their demands for compensation would finally be addressed.
They were disappointed, and a few weeks later, Lima, sitting in a wheelchair, was leading a protest in August 7th Memorial Park, which commemorates the attacks, vowing to continue a hunger strike until he receives compensation.
The Nairobi bombing by Al-Qaeda killed 213 people, including 12 Americans, and injured more than 4,000 people. A simultaneous bombing at the U.S. Embassy in Tanzania killed 11 and injured more than 100 people.
A spokesman at the U.S. embassy in Nairobi, Christopher Snipes, said the U.S. government paid nearly $45 million in humanitarian and direct assistance to the victims of the bombings and covered their medical expenses with the help of Kenya's government. He said the U.S. had received a petition from the victims and was trying to analyze their demands.
"The U.S. government does not hold, nor is it aware of, any assets in the United States that belong to any terror group, leader or country," he said.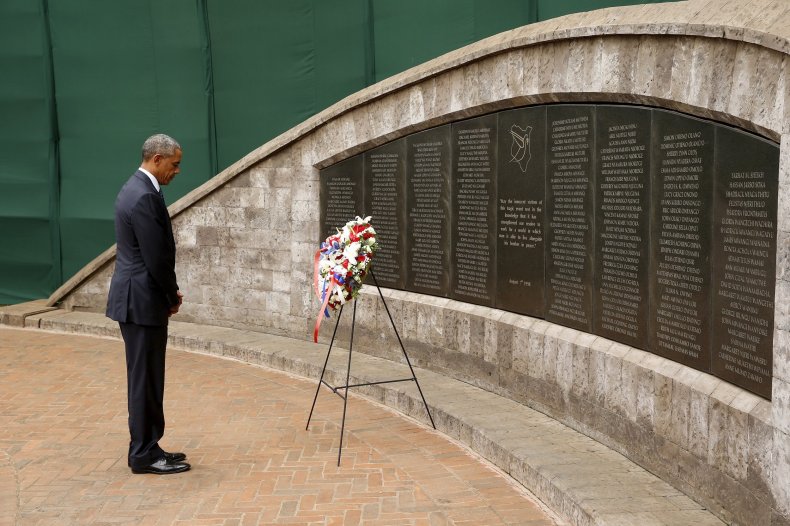 Lima and other victims, however, point to an $8.9 billion settlement reached in May between French bank BNP Paribas and United States prosecutors after the bank pled guilty to violating sanctions against Sudan, Cuba and Iran. Because American officials have said that Al-Qaeda could not have pulled off the embassy attacks without the help of the Sudanese government, the Kenyan victims believe they should receive part of the bank's settlement.
"The attack disabled me, and I cannot fend for myself," said Lima, a former embassy employee. "The American government abandoned me after using my evidence to convict the perpetrators of the attack."
Lima said he spoke with officials in the Kenyan government and with the U.S. Department of Justice for a year about receiving compensation from a potential settlement. Now, he says, they tell him he won't get anything. "We hoped that President Obama would finally solve this issue when he visited here in July but he too failed us," he said.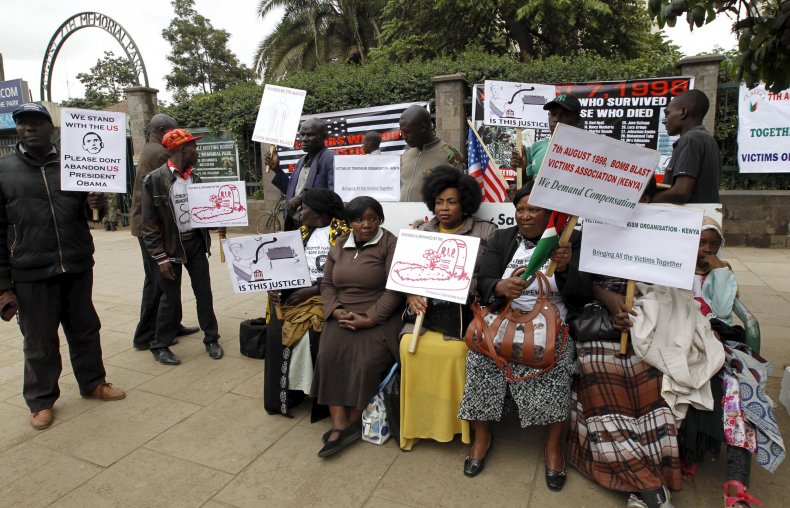 Last year, a U.S. federal judge awarded the victims $907 million in a different case in which the embassy victims sued Iran and Sudan. Awards to individuals in that case ranged from $3 million to $7 million, depending on the severity of their conditions. But the court has not been able to enforce the decision since Sudan and Iran refuse to pay.
"We need to be paid the money because this is our right," shouted Emily Nabwire, a protester who lost her husband in the blast, during a recent march in downtown Nairobi. "I've been unable to raise and educate my children because I have no money to do so."
Eliud Mulama, the director of the Nairobi-based Victims of Terrorism Organization, said he intended to file suit against the Kenyan government. He held off his lawsuit before Obama's visit, but now plans to go ahead. "It will be upon the Kenyan Government to consider paying the victims from its national coffers or pursue a portion of the funds recovered by the American government as we have been advocating," he said.