Want to See Donald Trump Naked? His Nude Statue Is Now Up for Grabs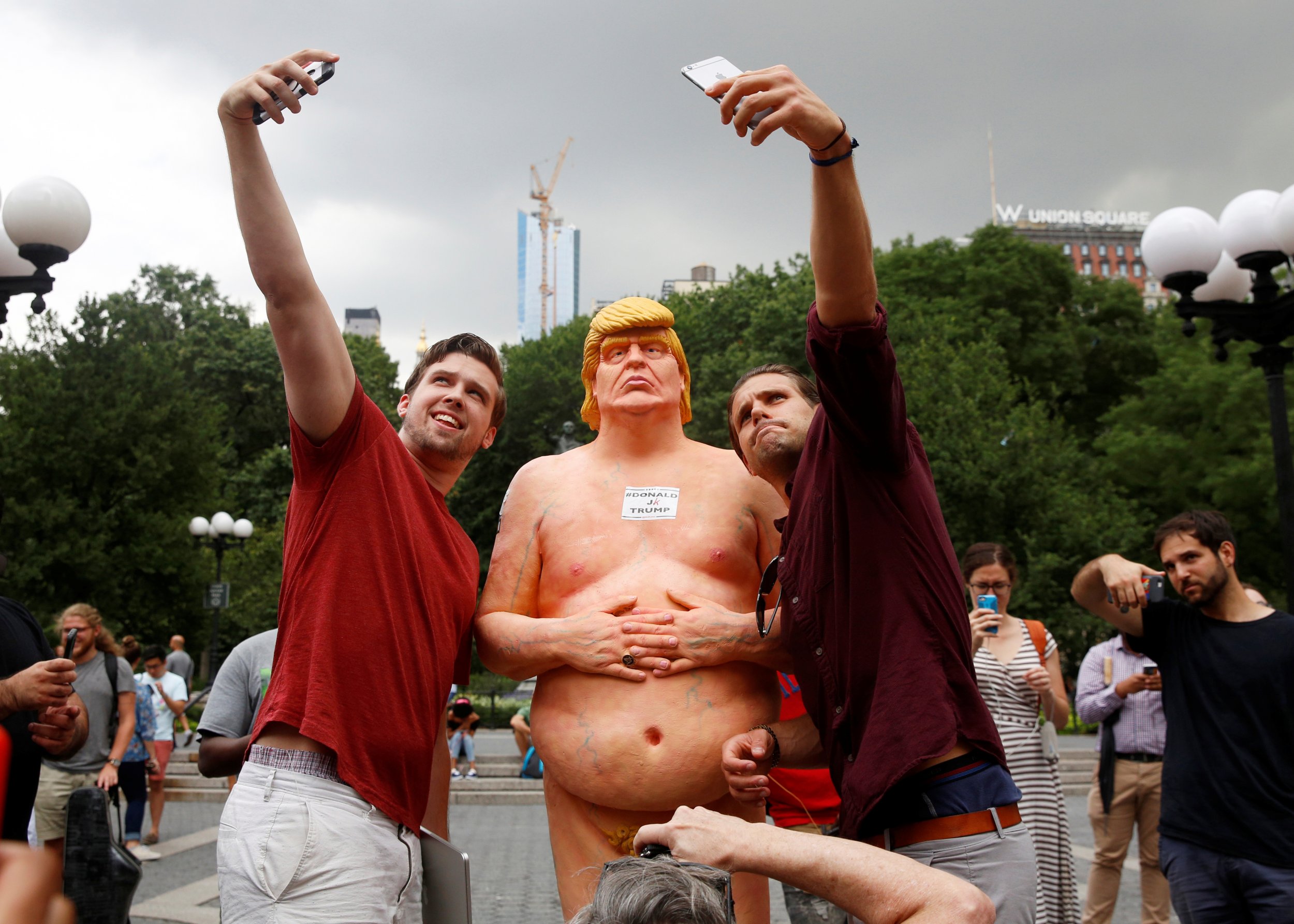 A naked statue of President Donald Trump is set to be auctioned off in New Jersey and is expected to raise up to $30,000.
The statue is one of a number of naked Trumps that popped up in various locations around the U.S. in 2016, ahead of the presidential election, prompting crowds of eager selfie-takers to seek them out in New York, Los Angeles and San Francisco, among other locations.
And now the last remaining naked Trump statue is to be sold to the highest bidder, with the auction house Julien's Auction telling the Associated Press that all the other statues have been damaged by vandalism or destroyed since their tour of the U.S.
Created by activist collective INDECLINE, the statues hit headlines and drew crowds, although the then presidential candidate remained tight-lipped on the matter.
However, given their not particularly flattering take on Trump, complete with paunchy stomach and missing testicles (hence the project's name "The Emperor Has No Balls"), it is unlikely the president was a big fan of the work.
"It is through these sculptures that we leave behind the physical and metaphorical embodiment of the ghastly soul of one of America's most infamous and reviled politicians," the group said at the time the statues were displayed, in a statement reported by the BBC.
And speaking in an interview with Newsweek in 2016, the sculptor of the cartoonish statues, Ginger, said the process of working with INDECLINE was "cloak and dagger" and took him 25 hours a week of work on the five different Trump statues, which were glued to the ground by INDECLINE in different locations upon completion.
The final naked Trump statue will go up for auction on May 2, with the auction house estimating the nude president will sell for between $20,000-30,000.
Want to See Donald Trump Naked? His Nude Statue Is Now Up for Grabs | U.S.