Naked Hillary Clinton Statue Removed From Wall Street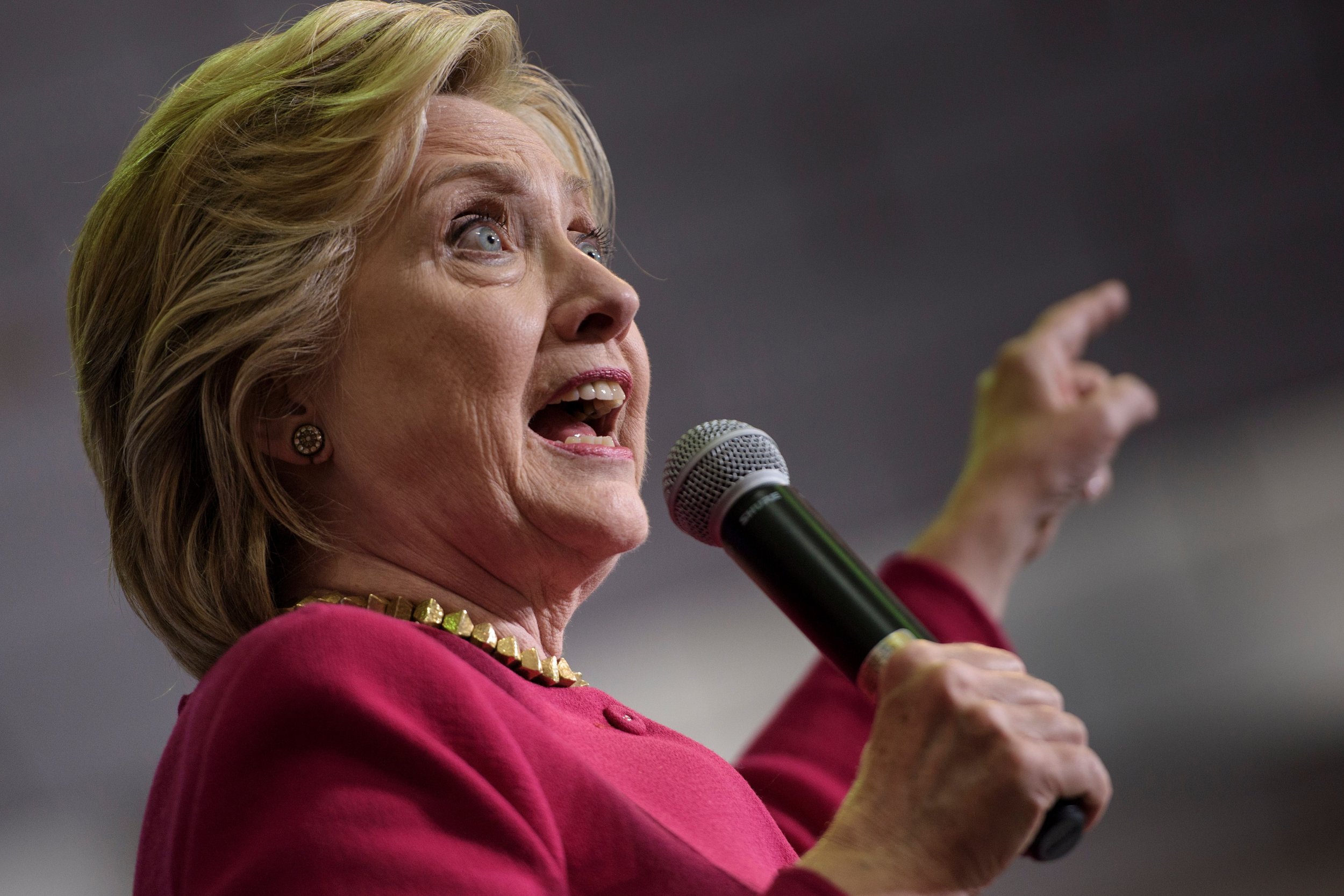 Updated | A naked statue of Hillary Clinton has been removed by police after causing a commotion on Wall Street in New York.
The sculpture depicted an overweight, topless Clinton in an open blouse with white panties and hooves as feet. A Wall Street banker was depicted emerging from behind her coat as she stomped on a map of Libya and a pile of deleted emails.
The stunt echoed a similar incident in August, when a naked statue of Donald Trump was put up in Union Square, in central Manhattan.
The Clinton statue appeared around 6 a.m. Tuesday in Lower Manhattan, outside a subway station popular with Wall Street employees.
But, less than three hours later, it was pushed over by an employee of the National Museum of the American Indian. It is reported that the woman yelled: "This is obscene!" before toppling it. Police later came to remove the statue. In a statement submitted to Newsweek, Joshua Voda, spokesperson for the museum, said: "We are aware of the incident at Bowling Green station. The person in question is an employee of the National Museum of the American Indian, but was acting as a private citizen who was personally offended by the statue. The museum does not condone the actions, and management is currently evaluating the situation with the employee."
The New York Daily News named the artist as 27-year-old Anthony Scioli, however, Newsweek has been unable to independently verify this, and is seeking to verify a statement from a group claiming to be responsible for the sculpture.
This article has been updated with a quote from Joshua Voda and information regarding the identity of the artist.