Naked Man Charged With Threatening Passengers on D.C. Metro: Police
A naked man on the Washington, D.C. Metro allegedly assaulted passengers and riders, who had to hold him down until authorities arrived.
On Thursday afternoon, the Metro Transit Police Department said that the suspect, identified as 24-year-old Deon Tyrel Toye, was charged with robbery by force or violence, threatening in a menacing manner and threatening to do bodily harm.
The incident took place on a train at the Dupont Circle metro station close to 6 a.m. A naked man had boarded the train at the previous stop and, at Dupont Circle, moved into a different railcar where he allegedly assaulted two riders, according to WTTG-TV. One of the station's reporters said two passengers intervened and held down the nude person to wait for police.
The Dupont Circle Metro station is on the western half of the red line, close to downtown D.C. and the center of its subway system.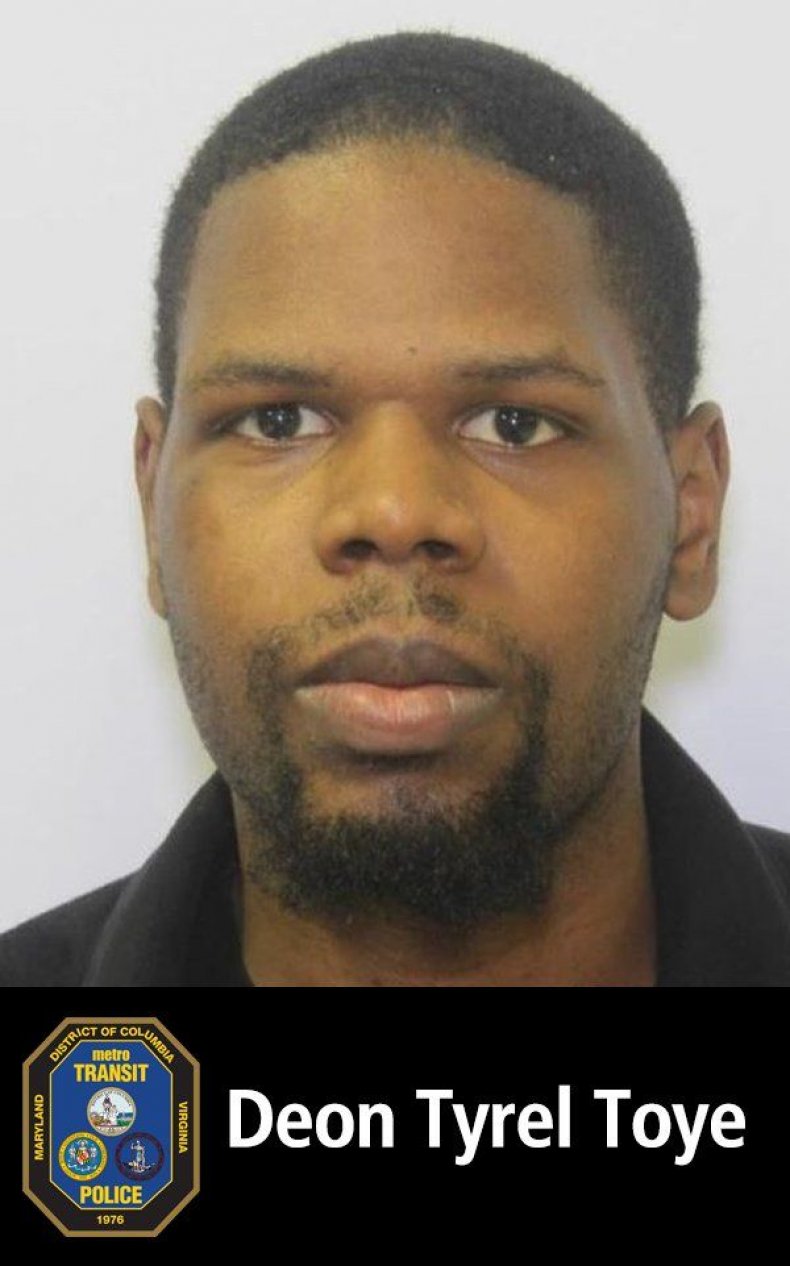 Another passenger on the metro captured video of the encounter, which showed the suspect walking around a train car naked and holding onto an overhead pole before he approached someone in another car, who was wearing a yellow reflective vest and using their cell phone, and struck that person twice.
After swinging around and holding onto the poles a little more, the suspect walks back up to the man in the vest and strikes him again. A scuffle ensues and the passenger recording the video reports the incident over the train's emergency intercom.
Officers used a stun gun on the suspect and then arrested him. The suspect allegedly told police officers that he was under the influence of a drug, according to WTTG.
Toye is from District Heights, Maryland, according to police. That city is a couple of miles southeast of the capital. It was not clear if Toye had an attorney.
No one was seriously hurt during the incident, according to WRC-TV.