Naked Man Charged With Triple Homicide After Leading Police on Bizarre Chase
An 18-year-old Virginia man has been charged with three brutal murders after leading police on a chase through the streets completely naked.
Authorities believe Matthew Bernard killed his mother, Joan Bernard, his sister, Emily Bivens and Emily's one-year-old son, Cullen. Emily Bivens was the wife of Tampa Bay Rays pitching prospect Blake Bivens, currently signed with Alabama's Montgomery Biscuits.
Police responding to shots fired arrived at Bivens' home in Pittsylvania to find all three dead, along with the family dog. Neighbors reported seeing Matthew leaving the house armed with a rifle and running into the woods, according to WSLS.
Schools in the area were placed in lockdown and neighbors were notified of an armed and dangerous suspect on the loose. Close to 100 officers reported to aid in the search for Bernard.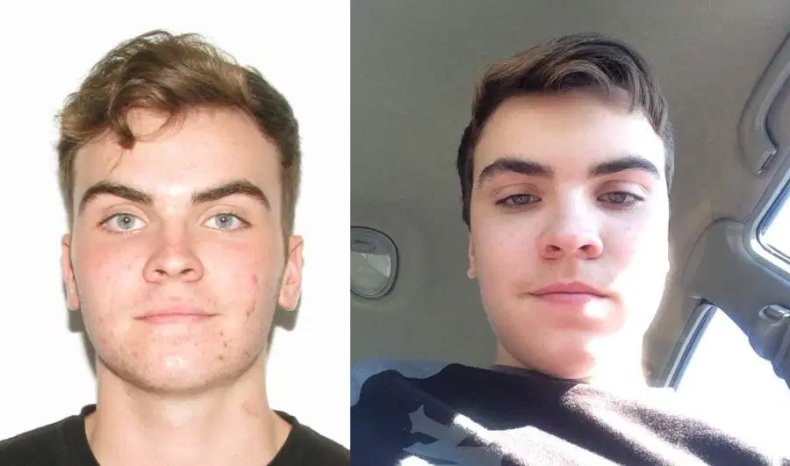 At around noon, a news crew captured footage of Bernard, naked and unarmed, running towards an officer, who sprayed him with mace. Unfazed, Bernard changed direction and charged for the camera operator.
The video feed cut out, and when it returned, Bernard could be seen attacking church caretaker Loyd Gaudin, strangling the man briefly before the officer manages to stop him.
Gaudin said he was opening the church doors to let police use the building as a command center when he saw Bernard running at him.
"I never dreamed anything like this would ever happen to me and I wish it hadn't," he told WSET. "I'm not one to get involved in something like this. I'm not a manhunter."
Police have not disclosed any motive for the killings. Bernard's uncle, Bryant Bernard, told WSLS he couldn't understand why his nephew would have killed his family. "This boy's a Christian. Went to church every Sunday, every Wednesday, every Sunday night. [He] taught youth groups. Just an all-around perfect kid, in my opinion."
He did mention that Matthew had told his mother he had been having "bad dreams" the week before.
Matthew Bernard had no previous history of criminal activity. A recent graduate of Dan River High School in Ringgold, he was taking classes at Danville Community College.
At a news conference Tuesday afternoon, Pittsylvania County Sheriff Michael Taylor declined to comment on whether drugs or alcohol or mental health issues were a factor in the crime. "This was a shock to our community—to anybody's community, when something like this happens," Taylor said.
Bernard is being held without bail on three counts of first-degree murder.