'Naked Singularity' Director Explains Why John Boyega Is His Ideal Leading Man
John Boyega makes his return to the big screen in the new Chase Palmer-directed movie Naked Singularity, which is out in theaters Friday before becoming available on video on demand on Friday August 13, 2021.
The comedy drama, based on the novel by Sergio De La Pava, marks Boyega's comeback to cinema, his first movie role since being "pushed to the side" in Star Wars: The Rise of Skywalker.
Boyega had criticized Disney and the team behind Star Wars in an interview with GQ Magazine for how his character was incorrectly marketed. He was also a prominent voice for the Black Lives Matter movement in the U.K., claiming that his stance may affect his career.
Calling out injustices as he sees them is a trait Boyega takes into his new role in Naked Singularity. He plays Casi, an idealistic New York City public defender growing tired of the system, so he decides to rob a multi-million drug deal from one of his clients.
Director and co-writer Chase Palmer spent a month in London while discussing the role with Boyega, and he's certainly glad he got his man. He told Newsweek: "I just remember hearing him in interviews making a point of talking about some of these issues, such as Black Lives Matter, so I found that compelling and exciting.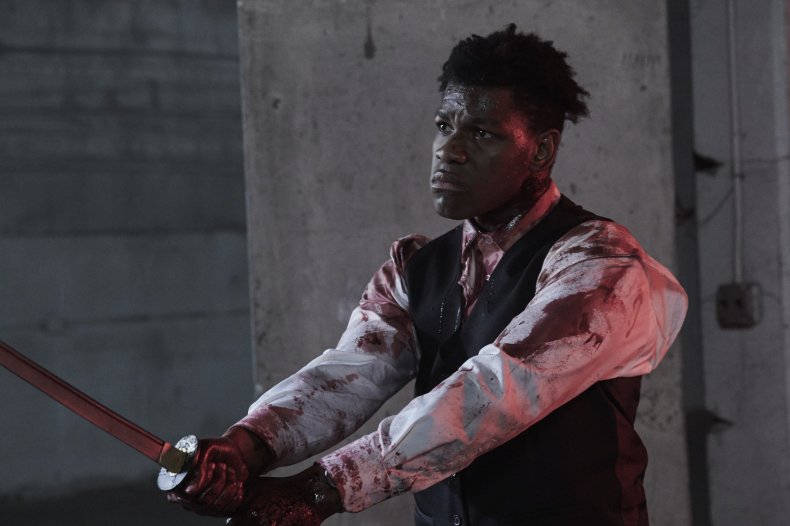 "We're dealing with a character [Casi] who is trying to make the world, his world, a better place and fighting against the injustice of that world. I felt like I was seeing that in his commentary."
Palmer continued: "John's seeing the world and he's doing his best to comment and push back against it and question it. I thought there was a connection there. I didn't write to him and ask him to make that connection but he read the script and connected with the character so maybe that worked out. "
Legal thriller Naked Singularity was a hit for De la Pava upon its re-release in 2012 and the author was on set to help authenticate the aspects of being a lawyer and the courtroom scenes.
"We wanted to make sure we reflected Sergio's experience every day so we did use him and his wife Susanna, who was also a public defender for 20 years, as a sounding board, to make sure we got it right and that we were capturing both his voice and the reality of his day-to-day," said Palmer.
Boyega and Palmer also made sure to do their own research before attempting to film their legal thriller. "John actually went down to the courthouse with me. We walked around and sat in for a day on proceedings. From the get go we wrote the film for John, in part because I think he's a terrific actor and he can do so much. To be able to go from Attack the Block to Star Wars to Detroit. Then we saw him in Small Axe, he's just very versatile."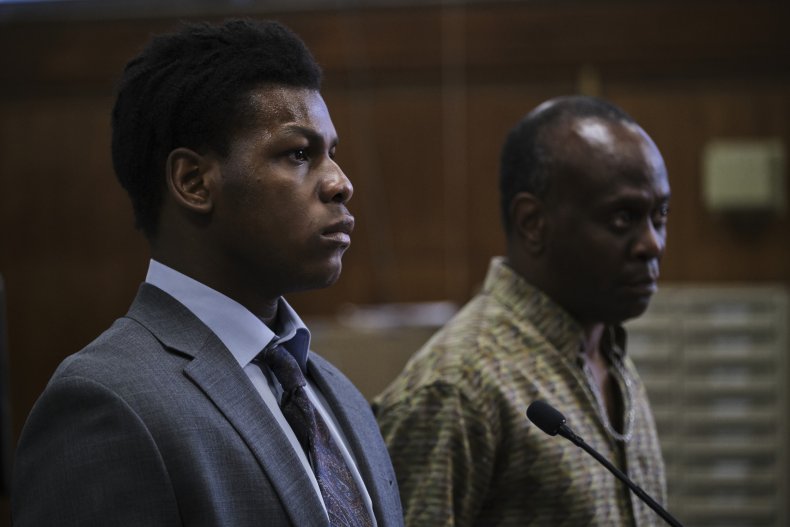 That versatility and his performance in Steve McQueen's series Small Axe won Boyega a Golden Globe Award for Best Performance by an Actor in a Television Supporting Role earlier this year.
Despite being an American movie, unusually the four main leads of this movie, Boyega, Olivia Cooke, Bill Skarsgård and Ed Skrein aren't American. The irony of shooting a New York City-based courtroom drama with them wasn't lost on Palmer.
"We pinched ourselves as well, like 'wait we have three Brits and a Swede, how'd that happen?' It happens because you're just trying to find the best actors for the role and thus being better than the other actors.
"John was a slam dunk, Olivia is so talented and can pretty much probably play anything. Ed, I had seen him in Beale Street [If Beale Street Could Talk], and when I talked to him we really clicked."
Palmer co-wrote the recent iteration of the movie It, in which Skarsgård played the terrifying Pennywise the Clown. Palmer says reuniting with him on this project was merely a coincidence.
"Seeing his physicality, I knew he'd get the wildness and the comedy of the character. He was also good at being the devil on John's shoulder, I thought he'd be a great foil for him, and they had wonderful chemistry on set.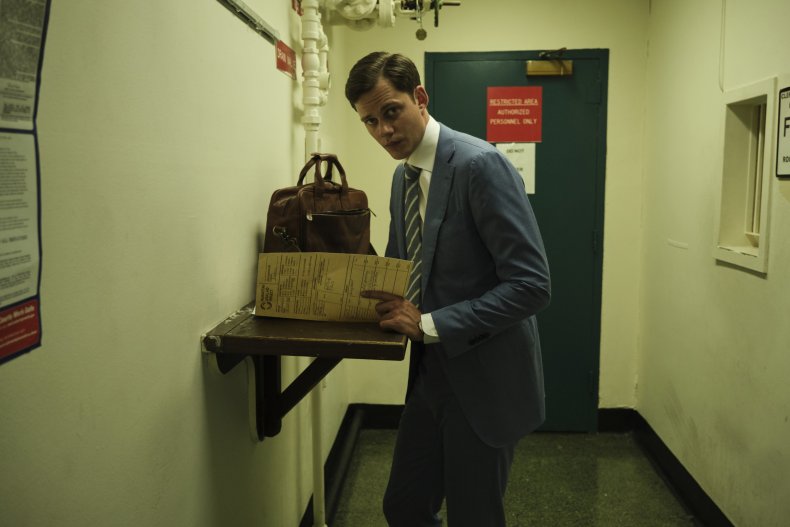 "I lucked out with this killer's row of actors and I am excited to show the film because I think people are seeing them do something that is different from what they've seen before."
Naked Singularity is getting a limited cinematic release a week before it's out on digital platforms. Palmer says he can't wait to see his feature-movie directorial debut on the big screen.
"I'm excited to go into theaters and see how people react to it. For the first time for me as a director, and it'll be the first movie I've gone to since they've opened up. We'll be going down to New York and start movie-going myself again."