Naked Tag Video Filmed in Gas Chamber at Stutthof Concentration Camp Spurs Polish Investigation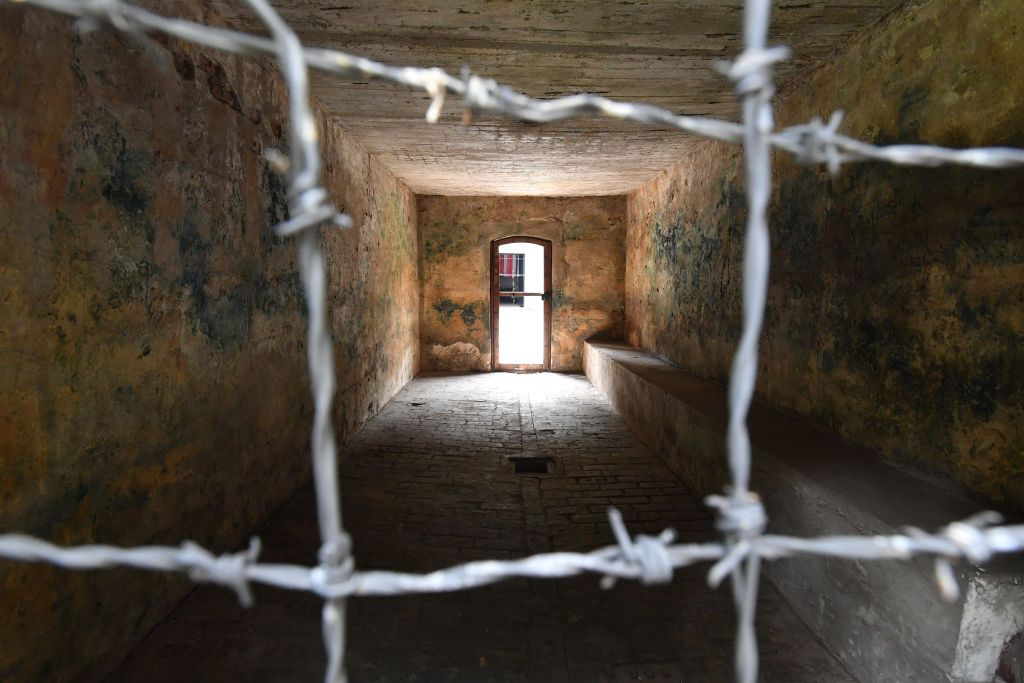 A video of naked people laughing, frolicking and playing tag inside a gas chamber may be nearly two decades old, but it is still creating controversy.
On Friday, Polish authorities announced they were launching an investigation into the video, "Game of Tag," created by artist Artur Żmijewski. The decision came after Polish interior minister Mariusz Błaszczak passed on a file about the video to prosecutors and told them to follow up on research into the work carried out by groups that represent Holocaust survivors.
The renewed interest in "Game of Tag" comes as the gas chamber in the video has been identified as the one at Stutthof, a civilian internment camp east of Gdansk in Poland. More than 60,000 prisoners died there during the Holocaust.
The video's original description did not indicate the exact location where it was filmed. But Jerusalem-based lawyer David Schonberg reportedly compared the video to footage of a July visit to Stutthof by Prince William, Duke of Cambridge, and his wife Catherine, Duchess of Cambridge, and experts at Yad Vashem confirmed that Żmijewski's video indeed matched the camp's gas chamber.
The opening of the new investigaiton follows a letter sent to Polish president Andrzej Duda by the Organization of Holocaust Survivors in Israel, the Simon Wiesenthal Center and other groups asking him to "clearly, properly condemn this so-called artwork."
The groups also demanded to know whether Żmijewski got "permission from the Stutthof administrators to make this video, what rules exist for proper conduct at the site [and] how these are enforced."
Piotr Tarnowski, the director of the Stutthof Museum and Memorial, said on Friday that a former head of the site had asked Żmijewski to destroy the material filmed there after discovering its nature. The filmmaker promised he would, then didn't.
In the wake of the new investigation, Tarnowski called for the footage to be destroyed, saying that "the current management of the Stutthof Museum clearly and strongly condemns this production of Artur Żmijewski and considers it a desecration of the Memorial Site," according to a Google translation of a Polish article. He also emphasized that such a video could never be made today at Stutthof, where there are strict rules about filming and where a museum employee always accompanies a crew.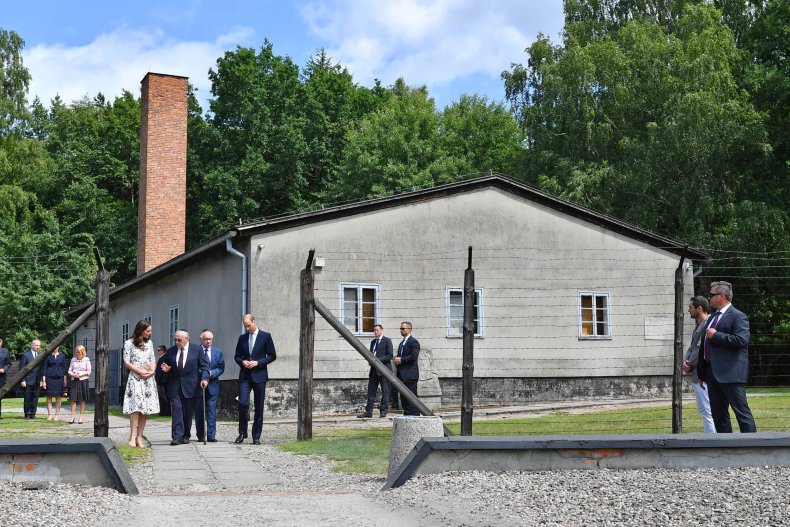 As of Friday, "Game of Tag" was hosted on the Warsaw Art Museum's website, according to Vice, but the link now returns an error message. In a description that ran with the video, Żmijewski said, "They know where they are—in the gas chamber of a former Nazi extermination camp," having fun but also taking it seriously.
Related: The Story of Yolocaust, the Holocaust Memorial Selfie Project That Shocked and Vanished
The question of respectful behavior at Holocaust sites and memorials has frequently caused vigorous debate in recent years. Flash points have included the proliferation of people taking smiling selfies at Auschwitz or playing games like Pokemon Go at the camp and the United States Holocaust Memorial Museum. The selfie trend inspired the now-defunct Facebook page "With My Besties in Auschwitz" (translated from Hebrew) and the more broadly focused Tumblr "Selfies at Serious Places."
Some artists, have used this material to create works that condemn flippant behavior at similar locations. Israeli-Jewish artist Shahak Shapira's 2017 project Yolocaust, for example, took a dozen photos taken at Berlin's Memorial to the Murdered Jews of Europe—from selfies and yoga poses to people jumping and juggling—and overlapped them with photos of Holocaust victims. Shapira provided an option to the people who orinally posted the photos (on social media and dating sites) to email to have them removed. Within a week, all the images had disappeared.
"I never thought it would happen so fast and that I could actually reach all of those people," Shapira told Newsweek at the time. "I wanted to make a project that would be done. I don't want it to last forever. I don't want to remind people how to behave. I want them to get it."