Nancy Grace Believes Brian Laundrie Murdered Gabby Petito: 'I Mean Murder'
Legal commentator and journalist Nancy Grace has told Fox News she believed Brian Laundrie murdered his fiancee Gabby Petito but what exactly happened to her will never be known.
Laundrie's remains were found October 20 in Myakkahatchee Creek Environmental Park, Sarasota County, Florida following a search that had been ongoing since his parents Chris and Roberta, had reported him missing on September 17.
The 23-year-old was a person of interest in the disappearance and death of Petito, 22, whose remains were discovered in Wyoming on September 19 where the pair had visited during a cross-country road trip.
A coroner ruled her death a homicide caused by strangulation.
Attorney for the Laundries, Steven Bertolino said that the remains will be sent to a forensic anthropologist for testing and the cause of death is expected to be released next week.
However, in teasing the second part of her program on Sunday which delves into the case that has gripped the country, the Fox Nation host said on Friday: "There is not going to be justice for Gabby.
"This will never be in a court of law and we will never know exactly what happened to her."
Grace believed any breakthrough explaining what had happened before Petito's death would require sufficient forensic details from her body, for example, his skin cells under nails.
"We may never know those answers," Grace said, "This is what we do know. We believe Brian Laundrie murdered her and I mean murder."
She said that the premeditation definition required for such a crime can be in the "blink of an eye, much less the time it takes to throttle somebody dead as you are looking directly into their face.
"I know she was murdered and I believe Laundrie did it. How and why, we will never know."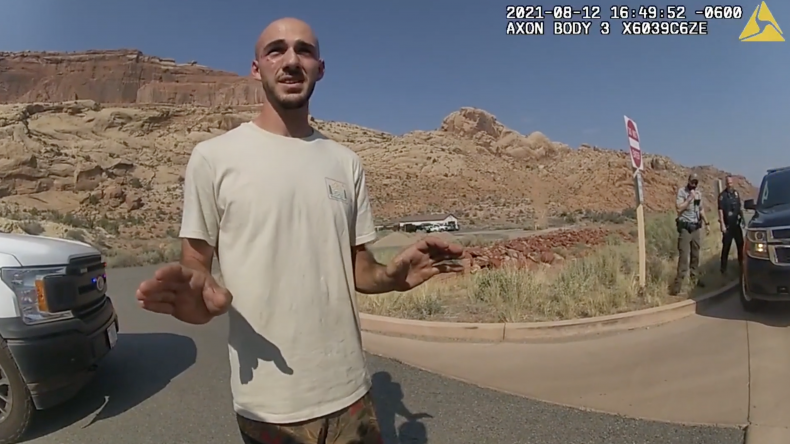 She said it was "an extreme coincidence" that soon after Laundrie's parents joined the search, there was an immediate breakthrough in finding the missing man's belongings.
However, she dismissed the possibility that they planted the items. "It doesn't make sense. The logical conclusion would be they planted the body too? That did not happen."
Bertolino has dismissed speculation that his clients planted their son's remains and belongings, describing the claims as "maddening," and "ludicrous."
However, Grace said that a bigger concern for Laundrie's parents would be connected with "aiding abetting and encouraging him, hiding out from police and not revealing the truth."
"Here is the fly in the ointment, unless they did an overt act, they will never be prosecuted," she said.
Newsweek has contacted Bertolino for comment.