Nancy Pelosi Announces Democrats Will Attempt to 'Reopen All Government Agencies' Next Week: 'Chaos of Trump Shutdown Must End Now'
On the 15th day of the partial government shutdown, Speaker of the House Nancy Pelosi announced that Democrats will take immediate action next week to "reopen all government agencies."
"While President Trump threatens to keep the government shut down for 'years', Democrats are taking immediate further action to re-open the government, so that we can meet the needs of the American people, protect our borders and respect our workers," Pelosi said in a statement.
"Next week, House Democrats will begin passing individual appropriations bills to re-open all government agencies, starting with the appropriations bill that covers the Department of the Treasury and the Internal Revenue Service. This action is necessary so that the American people can receive their tax refunds on schedule."
Pelosi also declared that Trump's "reckless demands" will no longer hold hostage the "tax returns of hard-working families" and that the bill will "go to the Senate where it has already been passed with overwhelming bipartisan support."
"The senseless uncertainty and chaos of the Trump Shutdown must end, now," she added.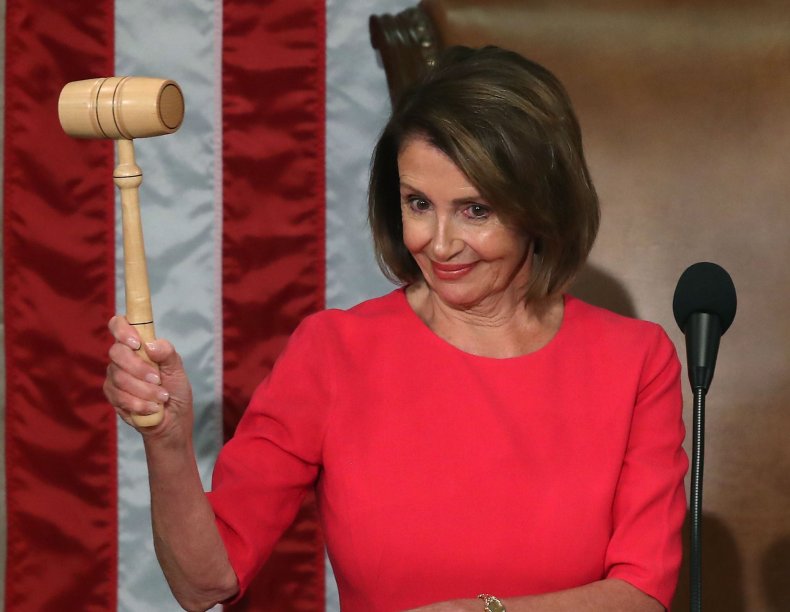 Although the tax return deadline falls on April 15, many citizens file their taxes early in order to get money into their bank account from their return sooner. However, a majority of Internal Revenue Services (IRS) employees are still currently on temporary leave due to the shutdown which would effectively delay the processing of refunds.
In an interview with WTVD, James Gundersdorff, an accountant licensed by the U.S. Treasury, said the partial shutdown was a "huge deal" for taxes and warned that citizens won't be receiving money "any time soon."
On Saturday morning, Trump posted a series of statements to Twitter touting border security before entering a White House meeting to continue negotiations to end the shutdown.
"I don't care that most of the workers not getting paid are Democrats, I want to stop the Shutdown as soon as we are in agreement on Strong Border Security!" the president tweeted. "I am in the White House ready to go, where are the Dems?"
"We are working hard at the Border, but we need a WALL!," Trump added in another post. "In 2018, 1.7 million pounds of narcotics seized, 17,000 adults arrested with criminal records, and 6000 gang members, including MS-13, apprehended. A big Human Trafficking problem."
Pelosi's deputy chief of staff Drew Hammill did not immediately respond to Newsweek's request for further information.