Nancy Pelosi Calls for '9/11-Type Commission' on Capitol Riots, Extra Travel Security
Speaker of the House Nancy Pelosi (D-Calif.) on Tuesday called for the creation of a "9/11-type Commission" to investigate the January 6 U.S. Capitol insurrection.
Pelosi called for the new commission in a letter addressed to her Democratic colleagues. The letter also urged the passage of an emergency bill to fund additional security for members of Congress, including measures to improve travel safety, while members were reminded of the "trauma and resilience resources" that were available to them.
"The insurrectionist attack on January 6 was not only an attack on the Capitol, but was a traumatic assault targeting Members," wrote Pelosi. "I once again urge you to take advantage of the trauma and resilience resources provided by the Office of Employee Assistance. Members have told me that they have found these resources to be beneficial. During this challenging time, it is imperative that we take all steps to ensure the safety, security, health and well-being of our Congressional community. "
"Given the serious and ongoing security threats facing Members and the Congress, it is clear that there is a need for an emergency supplemental funding bill to meet institutional security needs," she added. "It is also clear that we will need to establish a 9/11-type Commission to examine and report upon the facts, causes and security relating to the terrorist mob attack on January 6."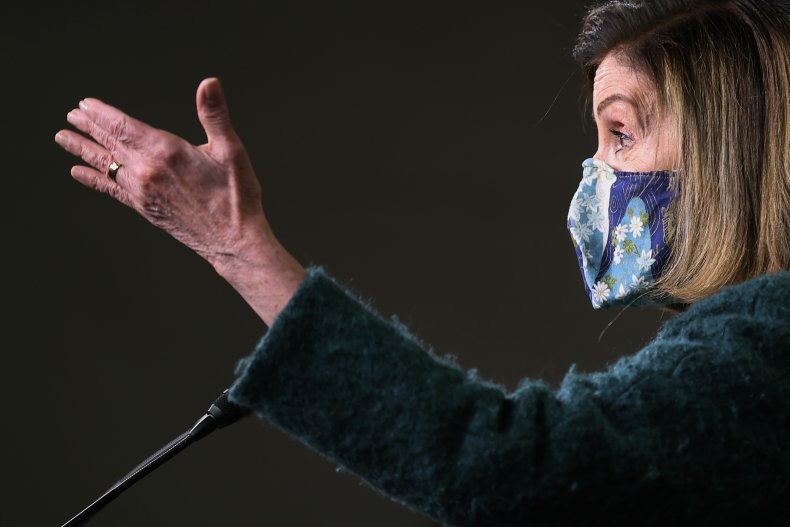 It is not clear what plans may be in motion to launch a commission to investigate the deadly attack on the Capitol, but the subject is likely to be covered in detail during the unprecedented second impeachment trial of former President Donald Trump, which is set to begin in the Senate next week. Trump was impeached by the House for allegedly inciting the insurrection on January 13, exactly one week after the building was breached while Congress met to certify President Joe Biden's election victory.
For current concerns involving travel to and from Washington, D.C., Pelosi told members that Capitol Police and Timothy Blodgett, the acting Sergeant at Arms at the Capitol complex, were collaborating with the Transportation Security Administration and other authorities to improve security. She urged her colleagues to report any new "suspicious activity" at the Capitol and referred them to a letter that Blodgett wrote last week, which provided additional details about security measures.
Pelosi's letter also provided a small update about the ongoing Capitol security review by retired Army Lieutenant General Russel Honoré, who Pelosi appointed following the violent riot. The speaker said that she had met with Honoré for a "preliminary briefing" last Thursday and that updates about the review, which is tentatively set to conclude on March 5, would be forthcoming.
"Respected experts are reviewing the current security posture of the Capitol and House Office Buildings in light of both the January 6 attack and the threat immediately following the Inauguration, according to concerning intelligence reports," Pelosi wrote. "This report covers command and control, operational readiness, interagency cooperation, security infrastructure and the morale and readiness of institutional staff."
Newsweek reached out to Pelosi's office for additional comment.