Nancy Pelosi Calls Aircraft False Alarm at U.S. Capitol 'Inexcusable'
U.S. Capitol Police issued an evacuation alert for the Capitol and nearby buildings after an aircraft was reported as a probable threat, but later deemed a false alarm, prompting House Speaker Nancy Pelosi to call the protocol breach "outrageous and inexcusable."
Shortly after 6:30 p.m., the alert was announced after police said they were tracking an aircraft circling the building. However, it turned out that the aircraft was a U.S. Army parachute plane that took off from Joint Base Andrews right outside of Washington, D.C. The plane was part of a parachute stunt for Wednesday night's Washington Nationals baseball game.
Members of the U.S. Army's Golden Knights were on the plane and parachuted into the Nationals' stadium for a pregame event. Officials told the Associated Press that the aircraft was not reported to security and did not have the appropriate clearance.
"The Capitol was evacuated out of an abundance of caution this evening. There is no threat at the Capitol," police tweeted shortly after the alert.
Pelosi issued a statement following the scare, saying the miscommunication was unacceptable: "The Federal Aviation Administration's [FAA's] apparent failure to notify Capitol Police of the pre-planned flyover at Nationals Stadium is outrageous and inexcusable," Pelosi said. "The unnecessary panic caused by this apparent negligence was particularly harmful for Members, staff and institutional workers still grappling with the trauma of the attack on their workplace on January 6th."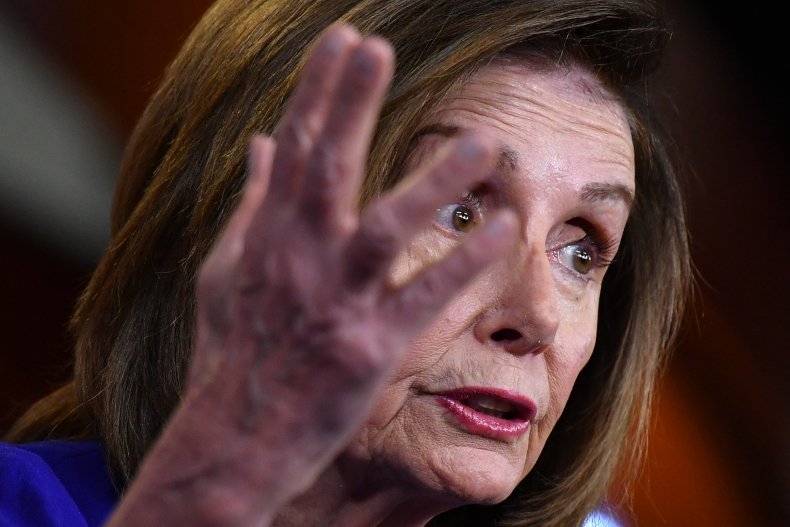 Pelosi added that Congress would be seeking to hold the FAA accountable. "Congress looks forward to reviewing the results of a thorough after-action review that determines what precisely went wrong today and who at the [FAA] will be held accountable for this outrageous and frightening mistake."
The buildings under evacuation included the U.S. Capitol, Capitol Visitor Center, Hart, Dirksen, Russell, Cannon, Longworth, Rayburn, Library of Congress (Jefferson, Madison and Adams) and U.S. Botanic Garden (Administrative and Conservatory) buildings.
Fortunately, the House and Senate were not in session, meaning very few lawmakers, if any, were in the building at the time, according to The Hill.
Following the January 6 attack, Capitol Police have been on heightened alert, with enhanced security around the complex as well as increased tactical and incident training.
Though some critics have said Wednesday's evacuation was an overreaction, Pelosi thanks Capitol Police for their swift response.
"In ordering the evacuation of the Capitol and vigilantly monitoring for a potential aircraft threat, our officers ensured the safety of all who work in these hallowed halls—and we thank them for their exemplary service," Pelosi said.
Newsweek reached out to Capitol Police for comment.