Nancy Pelosi Calls On Andrew Cuomo to Resign After Sexual Harassment Report
House Speaker Nancy Pelosi has called on New York Governor Andrew Cuomo to resign after investigators said he sexually harassed several women and created a hostile work environment.
"Under Attorney General Letitia James, a comprehensive and independent investigation into the allegations against Governor Cuomo has been completed," Pelosi said in a statement. "As always, I commend the women who came forward to speak their truth."
"Recognizing his love of New York and respect for the office he holds, I call upon the Governor to resign," she added.
The report released Tuesday by the New York attorney general's office said Cuomo sexually harassed at least 11 women. The governor and his senior staff even took actions to retaliate against at least one former employee who accused him of inappropriate behavior, James said in a news conference.
"The independent investigation has concluded that Governor Andrew Cuomo sexually harassed multiple women, and in doing so violated federal and state law," Attorney General James said at a news conference Tuesday.
Cuomo denied the conduct described by investigators, stating in a taped message that he never touched anyone inappropriately or made sexual advances.
"I am the same person in public, as I am in private," Cuomo said. "You have seen me do it on TV through all my briefings and for 40 years before that. I try to put people at ease. I try to make them smile, I try to connect with them. And I try to show my appreciation and my friendship. I now understand that there are generational or cultural perspectives that, frankly, I hadn't fully appreciated. And I have learned from this."
Calls for Cuomo to resign mounted after the report was released, and some state legislators have suggested impeaching the top Democrat.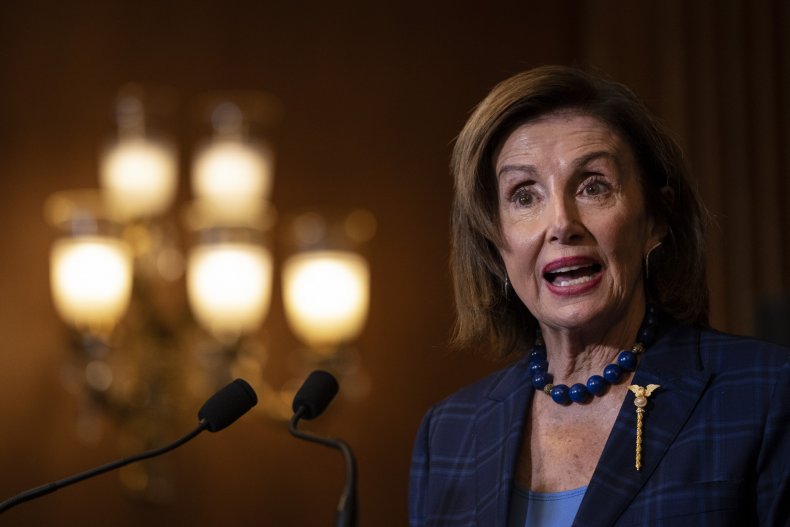 Democratic members of the New York State Assembly held a conference Tuesday afternoon to discuss the possibility of impeachment.
"Now that the investigation is complete and the allegations have been substantiated, it should be clear to everyone that he can no longer serve as governor," State Senate Majority Leader Andrea Stewart-Cousins said in a statement.
New York City Mayor Bill de Blasio also said it's "beyond clear that Andrew Cuomo is not fit to hold office."
"He must resign, and if he continues to resist and attack the investigators who did their jobs, he should be impeached immediately," de Blasio said.
Newsweek reached out to Cuomo's office for comment on the calls for his resignation.