Nancy Pelosi Calls GOP's Trump-Backed Debt-Limit Tactics 'Irresponsible Beyond Words'
House Speaker Nancy Pelosi on Sunday criticized the Republican Party for refusing to help Democrats pass a government funding bill that will raise the U.S. debt ceiling.
"Isn't that irresponsible beyond words?" Pelosi said Sunday during an interview on ABC's This Week. "The full faith and credit of the United States should not be questioned. That's in the Constitution of the United States, the 14th Amendment."
Pelosi's comments come as the GOP and Democratic Party remain locked in a stalemate over raising the U.S. debt limit to fund the government before the fiscal year ends on Thursday.
The U.S. Treasury is also projected to run out of money to pay its debts in late October or early November, putting the government at risk of a federal default, Reuters reported.
To avoid this, House Democrats last week approved a measure to continue funding the government through December and lift the debt limit into December 2022.
But Republican lawmakers, including Senate Minority Leader Mitch McConnell, have threatened to filibuster the bill, forcing Democrats to attempt to pass the measure on their own. Republicans said they oppose the bill because it includes a temporary suspension of the debt limit.
McConnell also tied his refusal to raise the debt limit to several spending packages that Democrats are hoping to advance this week, a strategy that has recently been backed by former President Donald Trump.
The former president said in a statement the debt ceiling is the "only powerful tool" Senate Republicans have in their negotiations with Democrats, adding that they "have no choice but to do what they have to do," Forbes reported.
Though Republicans have indicated that the bill will face an uphill battle in the Senate, Pelosi and other top Democrats have remained steadfast that raising the debt limit should be a bipartisan initiative.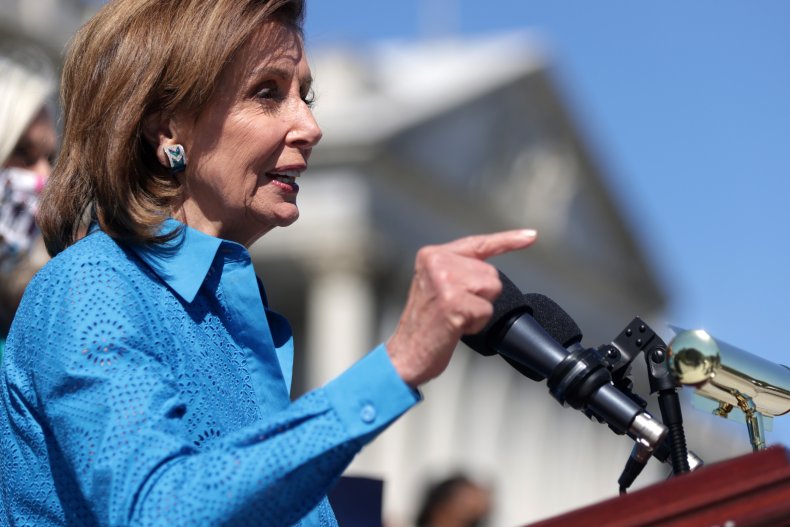 "We want this to be bipartisan. If we didn't want it to be bipartisan, we would have put it in the reconciliation bill. That would have been a decision we had to make when we wrote the budget out. But nonetheless, the decision was made that it would always be bipartisan, whether on our part as we have cooperated in the past with Republican presidents or on their part," Pelosi said.
"Let's hope that the Republicans will find some level of responsibility to our country to honor what's in the Constitution, that we not question the full faith and credit of the United States of America," she added.
If Republicans and Democrats fail to reach an agreement by the September 30 deadline, a federal shutdown of government services will occur. That could result in the shuttering of some national parks, fewer airport security screenings, and an interruption of public health services, among other things.