Pelosi Communion Ban Over Abortion Stance Is 'Not Political': Archbishop
Archbishop Salvatore Cordileone on Friday announced House Speaker Nancy Pelosi will no longer be able to receive Communion in the Archdiocese of San Francisco due to her stance on abortion, in a move the archbishop reportedly said is "purely pastoral, not political."
Cordileone said he sent a notification regarding the ban to Pelosi on Thursday, according to the Catholic News Agency, adding that the move followed her alleged unwillingness to discuss her stance on abortion with him.
In a letter shared with the public, Cordileone wrote that the California Democrat should not be admitted to Holy Communion nor present herself to receive the Eucharist until she publicly renounces her support for abortion rights.
"After numerous attempts to speak with her [Pelosi] to help her understand the grave evil she is perpetrating, the scandal she is causing, and the danger to her own soul she is risking, I have determined that the point has come in which I must make a public declaration that she is not to be admitted to Holy Communion unless and until she publicly repudiate her support for abortion 'rights' and confess and receive absolution for her cooperation in this evil in the sacrament of Penance," Cordileone wrote in the notice.
The Catholic News Agency wrote Cordileone and Pelosi "have clashed repeatedly over abortion" since Cordileone took over the San Francisco Archdiocese in 2012. The news service reported Cordileone started a prayer campaign in September 2021 with the goal being "a conversion of heart" for politicians who support abortion rights, and he singled out Pelosi in the campaign.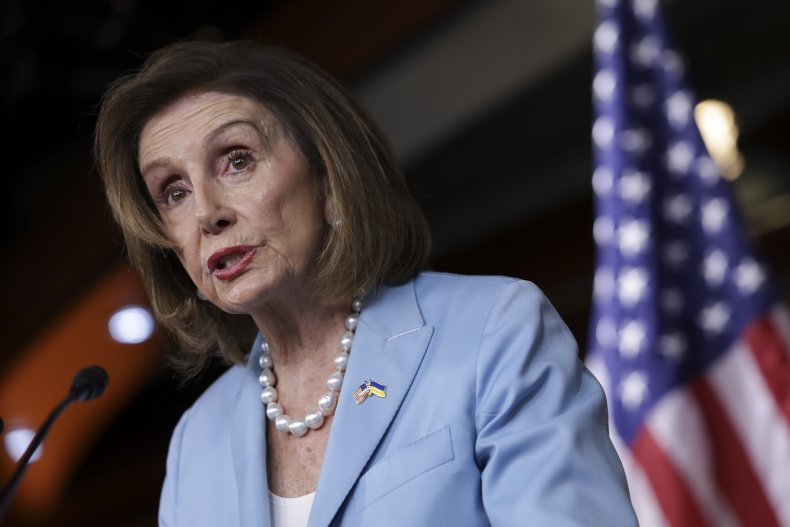 National Review reported in May 2021 that Cordileone also wrote a 17-page letter denouncing Catholics who are advocates of abortion rights.
"If you find that you are unwilling or unable to abandon your advocacy for abortion, you should not come forward to receive Holy Communion," Cordileone wrote in the letter, according to National Review. "To publicly affirm the Catholic faith while at the same time publicly rejecting one of its most fundamental teachings is simply dishonest."
In October 2021, Pelosi met with Pope Francis at the Vatican. A month earlier, The National Catholic Reporter wrote Pope Francis was asked about abortion rights and said he would "never" deny anyone Communion.
"No, I have never denied the Eucharist to anyone, to anyone!" he said, according the newspaper. "I don't know if someone came to me under these conditions, but I have never refused them the Eucharist, since the time I was a priest."
The Catholic News Agency reported Cordileone's ban is only within the San Francisco Archdiocese, and bishops in other areas can make their own determinations regarding Pelosi, including in Washington, D.C.
Newsweek reached out to Pelosi and Cordileone for comment.
Update 05/20/22 6:00 p.m. ET: This story has been updated to include more background information.