Nancy Pelosi Keeps Criticizing Alexandria Ocasio-Cortez: Here's the House Speaker's Most Notable Jibes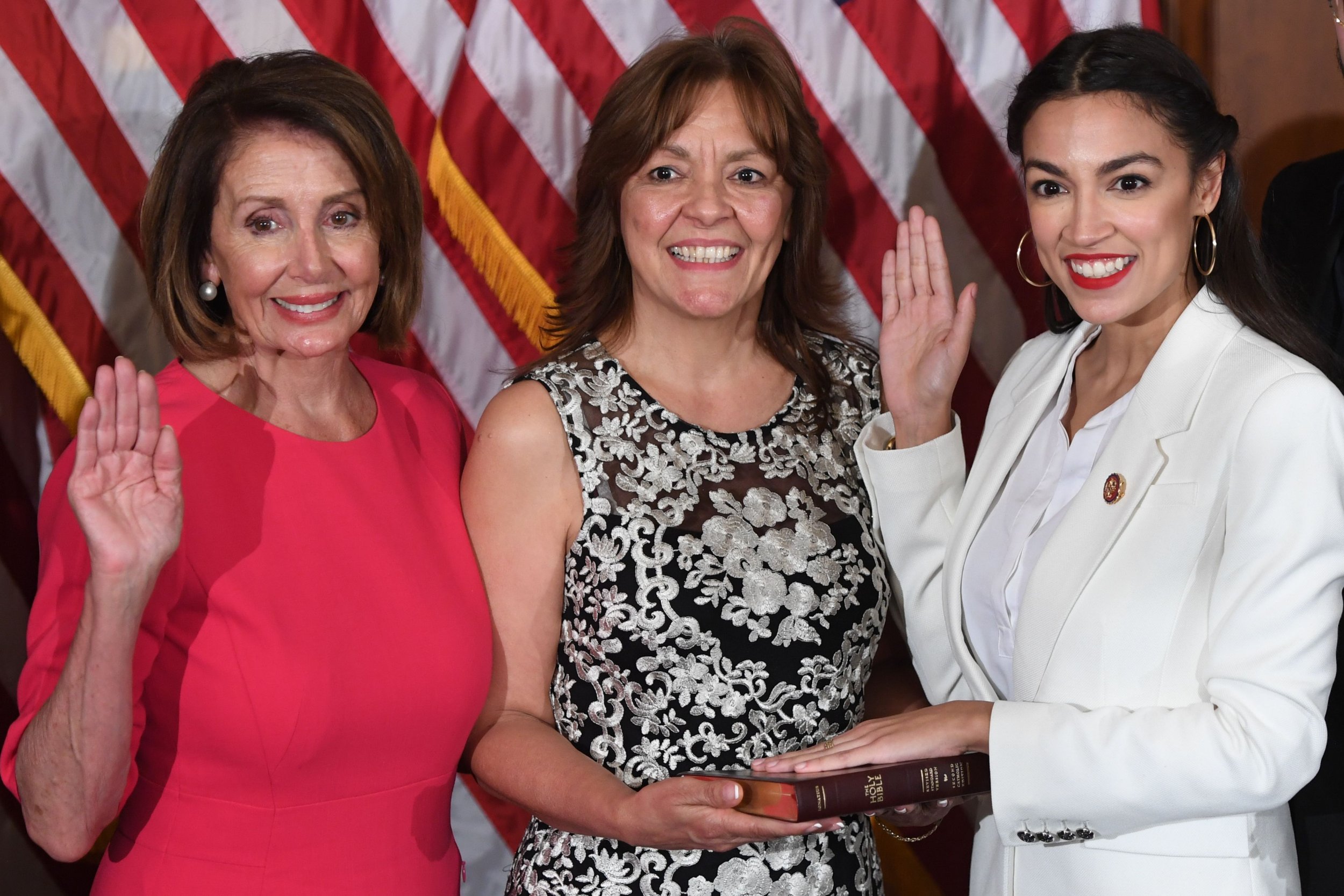 As freshman Representative Alexandria Ocasio-Cortez continued to draw attention for her democratic socialist policies, House Speaker Nancy Pelosi kept her subtle jibes at the 29-year-old coming.
During a talk at the London School of Economics on Monday, Pelosi called Ocasio-Cortez "wonderful," but went on to seemingly belittle her Democratic primary victory over 10-term incumbent Joe Crowley last year before she won New York's 14th District in the November midterms.
"When we won this election, it wasn't in districts like mine or Alexandria's. And she's a wonderful member of Congress, I think all of our colleagues will attest, but those are districts that are solidly Democratic," Pelosi said.
"This glass of water would win with a D next to its name in those districts," she said as she picked up water from a table in front of her. "And not to diminish the exuberance, and the personality, and the rest of Alexandria and the other members," she said, but most of the seats Democrats won were "right down the middle, mainstream, hold-the-center victories."
In a CBS 60 Minutes interview the day before, Pelosi dismissed the idea that the party's agenda has been taken over by far-left Democrats, including Ocasio-Cortez, who has become the de-facto face of the party.
"That's like five people," Pelosi said, adding, "I do reject socialism as an economic system. If people have that view, that's their view. That is not the view of the Democratic Party."
Last week, Pelosi seemed to take another shot at Ocasio-Cortez when she told USA Today, "While there are people who have a large number of Twitter followers, what's important is that we have large numbers of votes on the floor of the House."
Ocasio-Cortez has 3.94 million Twitter followers, while Pelosi has 1.5 million fewer followers on her @SpeakerPelosi account.
Pelosi also discredited the Green New Deal, a major agenda for Ocasio-Cortez, the day it was announced in February, by referring to it as the "green dream or whatever they call it" and saying, "Nobody knows what it is but they're for it, right?" Pelosi last month continued to criticize the Green New Deal, telling USA Today it is "not legislation, it's a list of aspirations."
Ocasio-Cortez did not publicly respond to Pelosi's latest jab. She has also refrained from criticizing the House speaker, and still has pinned on her Twitter profile an image from January of herself being sworn into Congress with Pelosi.