Nancy Pelosi Defends Democrat John Conyers Against Harassment Allegations After Praising #MeToo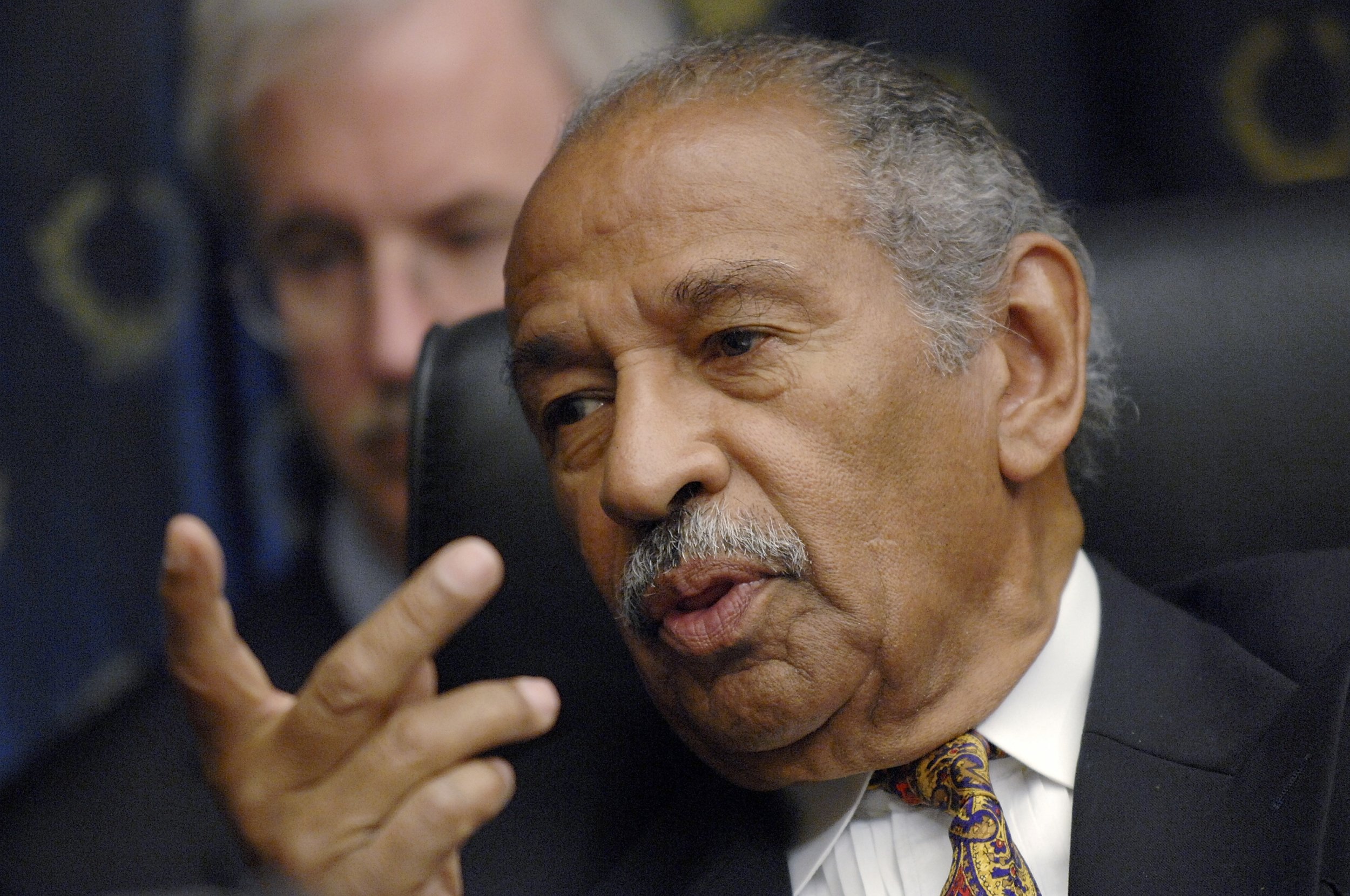 House Minority Speaker Nancy Pelosi on Sunday defended a fellow Democrat accused of sexual harassment right after she applauded the national movement to oust powerful harassers.
Within the same interview on NBC News' "Meet the Press," Pelosi championed the #MeToo movement while apparently casting doubt on the allegations against Representative John Conyers of Michigan, who she praised as an "icon" for women's rights.
Pelosi dodged questions about whether Conyers should resign and if she believes his accusers.
When asked if he should step down, she said her Democratic colleague deserved a fair hearing.
"We are strengthened by due process," the California Democrat said.
"Just because someone is accused — was it one accusation? Was it two? John Conyers is an icon in our country. He's done a great deal to protect women."
She said a House ethics committee would determine next steps for Conyer, but she wouldn't weigh in on his accusers.
"I don't know who they are. Do you? They have not come forward."
Her comments came only minutes after Pelosi said she was pleased to see the "transformative" treatment of alleged harassers, in which she called a "generational change" in how accusations are treated.
"Women are saying zero tolerance, no more, and we're going to speak out on it. This is so wholesome, so refreshing, and so different," she said.
Soon after the interview aired, Conyers announced he would step down as the ranking Democrat on the House Judiciary Committee during the ethics investigation, but still remain in office.
Conyers, 88, is a Korean War veteran and civil rights leader who has served in Congress for more than 50 years and worked on the Violence Against Women Act of 1994, which ramped up federal efforts to crack down on abuse.
BuzzFeed News reported last week that Conyer's office had paid $27,000 in secret settlements after four women had accused him of inappropriate touching and sexual advances. Another woman has accused him of verbal abuse and showing up to meetings in his underwear.
Conyer has acknowledged the settlements but denied any wrongdoing and said he has no plans to resign.
The report emerged as another prominent Democrat, Senator Al Franken of Minnesota, faced accusations of inappropriate touching from two women. Franken also is not planning to resign.
Meanwhile, Democrats have been attacking Republican Alabama Senate candidate Roy Moore and President Donald Trump for the respective allegations of sexual harassment and assault against them. Moore has refused calls from the GOP to drop out of the Senate race and Trump, while withholding a formal endorsement of Moore, has said he wants to make sure Democratic candidate Doug Jones doesn't win. He called Jones a "Schumer/Pelosi puppet" and repeatedly pointed out that Jones has denied the accusations against him.