Nancy Pelosi Dismisses Baby Formula Shortage as Threat to Democrats' Power
At least one member of the Democratic leadership says that the ongoing baby formula crisis will not hurt her party's chances in November.
During her press conference Thursday morning, Speaker of the House Nancy Pelosi, in a response to a question about her party possibly being hurt by the baby formula crisis at the polls in November, shrugged that notion off.
Instead, Pelosi referred to the baby formula crisis as a "kitchen table" issue and that when considering those kind of issues, she said there was no comparison between the two parties.
"And then obviously the baby formula is something that we don't even consider political. That's right at the kitchen table. So we think from the standpoint of the kitchen table that there is no comparison. They don't even vote for domestic terrorism. Isn't that sad? Even three authors of the bill on the Republican side didn't vote against domestic terrorism," she said.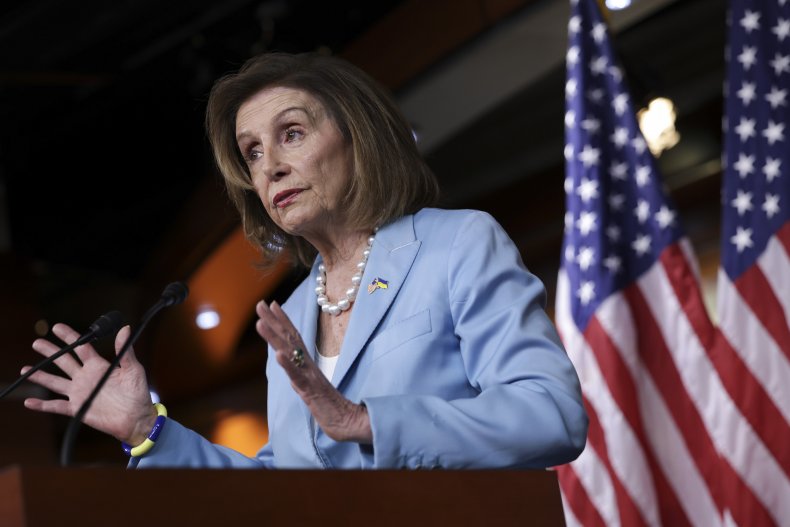 Pelosi's comments come amid a weeks-long shortage of baby formula, which has left shelves in stores across the nation bare. To help alleviate some of the issues with the crisis, President Joe Biden, on Wednesday, invoked the Defense Production Act in order to help speed up the production and shipment of formula.
While Pelosi say that she does not believe the current baby formula situation will harm her party come the fall, she did admit that there are problems.
"So there are challenges, no question. We would liked COVID to not have had other variants emerge, but it did, and it's being dealt with. The inflation issue, as related to COVID, is also related to other factors, in terms of supply and the rest. Even though apologists for the very wealthy are saying it doesn't have anything to do with unemployment going down, it does have something to do with that," she said.
However, the speaker went on to list the steps Democrats in Congress are taking to help solve these aforementioned issues that are affecting the lives of people across the country.
"So again, that those it's not about whether it exists or not, it's about what are we doing about the recognition and what we are doing about it. One of the biggest things we're doing about it, of course, is the Competes Act. Another is to take down the price at the pump. Another is to reduce the cost of food in these agriculture bills that we are doing," she said.
Also, on Tuesday, in regards to the baby formula crisis, Pelosi left the door open for possible criminal charges.
During a press conference, she stated that "when all of this is done," she thinks "there might be a need for indictment."
Newsweek reached out to Pelosi's office for comment.